Jackson or Ibanez?

Join date: Nov 2008
20

IQ
Right now I'm stuck between two guitars. A 1992 Jackson Stealth XL or an Ibanez RG3EXQM1. I've got the money for both.
The RG looks very nice and I think I'll put in GFS Black Power Rails in it if I get it.
The Jackson is really beat up. It's got a chunk out the the headstock and several chips all over. I'm looking at the Jackson though because of the trem mainly.
Anyway, I play a lot of different things from blues to metal. But mainly metal. Stuff like August Burns Red, As I Lay Dying, Devil Wears Prada, and other bands from solidstate.
I'm playing through a Vox DA20 right now but I hope to get either a Boss gt-10 or Pod X3 Live and play through a PA.
So here's some pics.
Ibanez RG3EXQM1:
Jackson Stealth XL: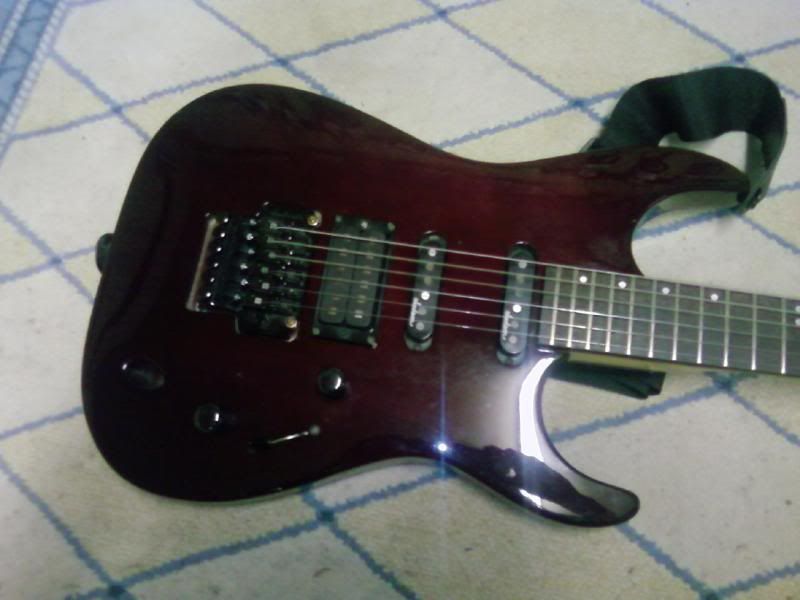 Last edited by shanglejr11 at Aug 31, 2009,

Join date: Apr 2009
81

IQ
Ibanez, the Jackson is too beat up... Just get an Ibanez with a trem if you want one so badly.
if you don't want a floyd ibanez
if you want a floyd jackson

EDIT : The ibanez looks sexy aswell, that jackson doesn't look attractive much. Did you only consider it for the floyd?
Last edited by padgea7x at Aug 31, 2009,

Join date: Nov 2008
20

IQ
I'm thinking the Ibanez too. I'll just leave this open for a bit. I'll be back in 5 hours.

Join date: Dec 2007
100

IQ
That ibby is sweet and i dont even like them.

Join date: May 2009
50

IQ
Ibanez, the neck heels on the rg's are amazing. Plus the action on them(mine at least) is the lowest Ive ever seen.
Jackson!
The professional series were the absolute bomb, and that thing's rumoured to have a great neck.
Last edited by kurney at Aug 31, 2009,