New Amp Day! :D
(MEGA PICTURES INCOMING)
Well, I found it labelled incorrectly on eBay, and as nobody was bidding on it, I thought I put on some cheeky low bids, and both of them actually paid off! I think I've got a really good deal, but no idea how much this beast is worth. Does anybody else know? Let's have a look at it...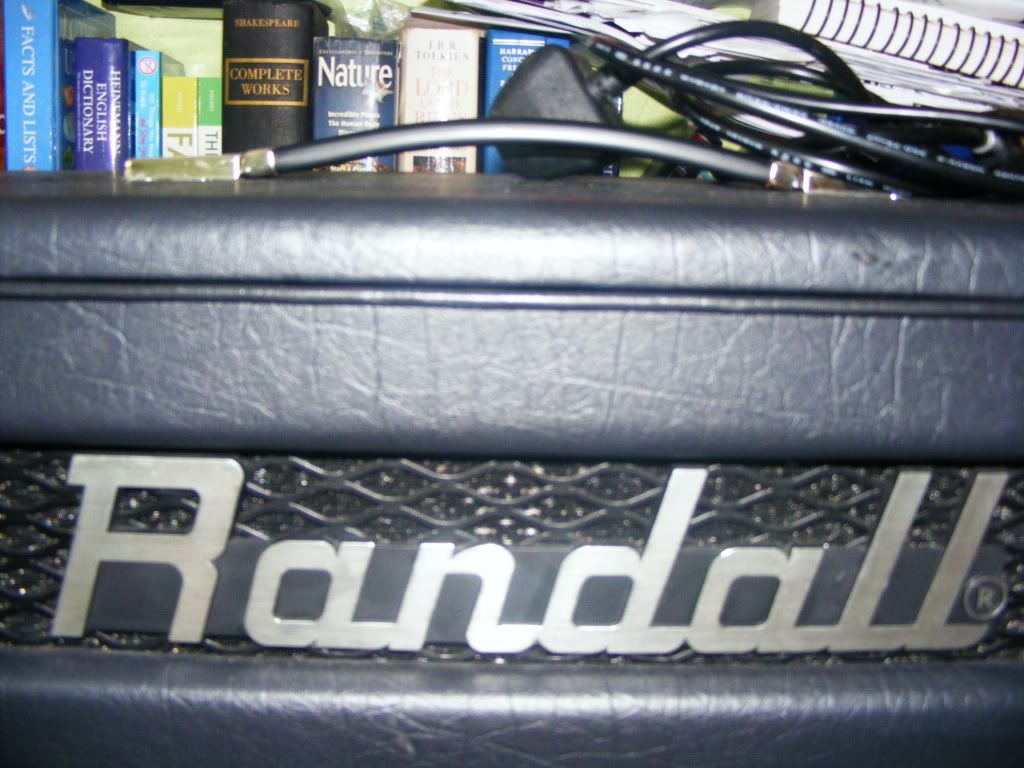 Well, it's A Randall!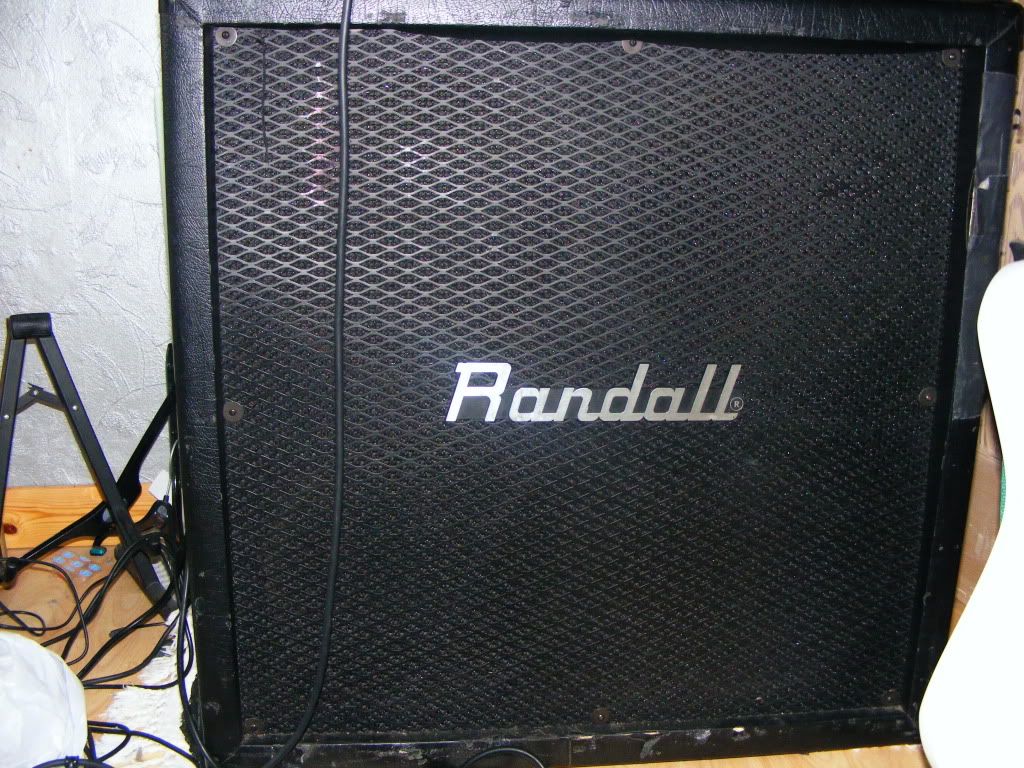 This is the cab I bought with it. The web-info-jargon says
'Serious tone and power without cracking the piggy bank: Thats what the G3 Cabs are all about. The R412CXM features 4 x 12" Celestion Custom 80s, a straight angled front with metal grill and is crafted from 3/4" Void-free birch(much like the more expensive ones).
320 Watts RMS
8 Ohm mono inputs
Dual 4 Ohm stereo inputs
29.5H" x 14"D 29.5"W
86LBS'
Let's not tease anymore, here is the full head!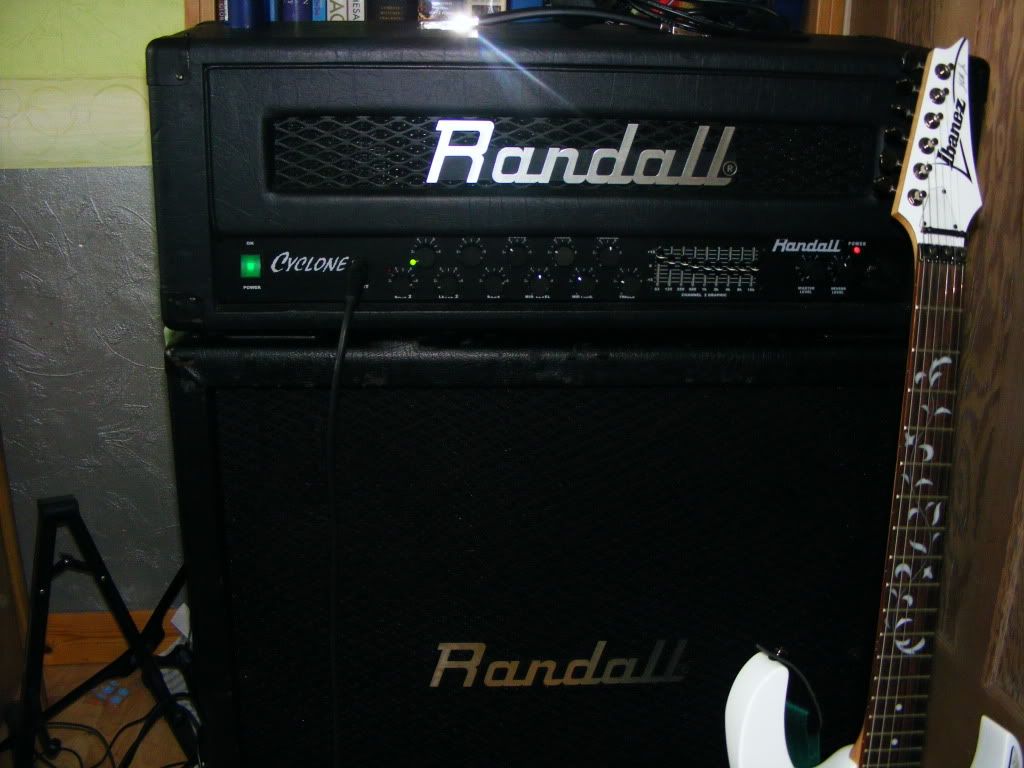 It's A Randall Cyclone, with that 4x12 cab! And I paid a grand total of £237 for it all! (£82 on the cab and £155 on the head) I've actually got no idea how much it's worth though, although it seems to be rare, because I can't find anymore of them anywhere, and nobody seems to have heard of them much either.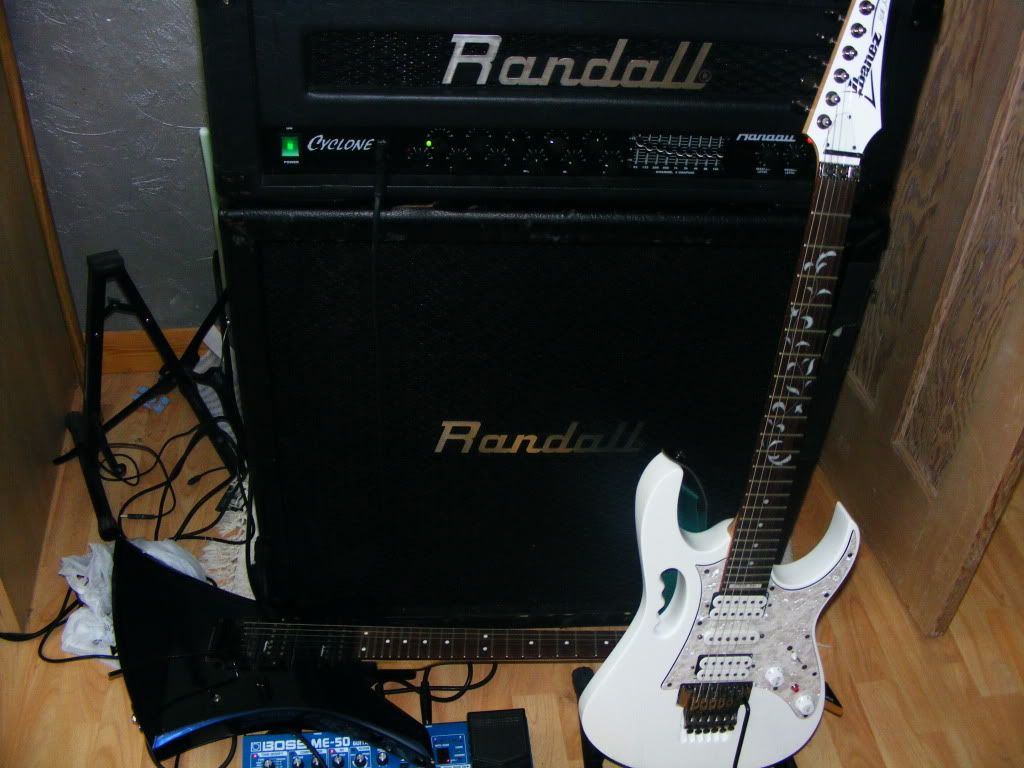 That's a mini group shot, you can't see my Squier Stagemaster-7 string in it, but I think it looks very cool!

well, tell me some stuff about this amp! How much is it worth? Did I get a good deal? What do you think about the tone?
Cheers, h3llang3l

Join date: Jul 2008
120

IQ
hmmmm.. my guess is that amp is solid state.. i don't think they make the cyclone anymore???

my guess is when they did make it.. prolly sold for around 800-1000$ ..happy nad

Join date: Nov 2008
600

IQ
HNAD. Looks really sweet.

Join date: Jan 2008
40

IQ
Yeah, it's 300W solid state, but it sounds unlike any other SS I've ever heard, it has alot of character which is fantastic really, because usually they can sound quite sterile and digital. Also, it has more use-able distortion then I've ever heard before on an amp without any form of boost, which is sweet.

it depends how much you paid. these are the lower end V max amps. they are good and were modeled after the dime warhead which is what the V max was modeled after. Also the V max is currently called the V2 but it is way better in quality. if you got this amp and cab for less than $350 you got a steal.
Well, according to a converter, I paid $388.28 for this if I was in America, so I think I'm close to the 'steal' level.


Join date: Feb 2009
50

IQ
Happy new amp day. You are now dubbed "Shred-o-saurus". Have fun tearing a hole in the roof with that thing!

HNAD!

Cheers guys

Hmm, "Shred-o-saurus".... I like that. :P

Join date: Aug 2008
130

IQ
Well, according to a converter, I paid $388.28 for this if I was in America, so I think I'm close to the 'steal' level.
Nice one, you got a good deal! HNAD!
How does she sound?
She sounds very sweet indeed, the cleans ring beautifully, but honestly sound better when you try to jazz it up by cutting the treble and getting the bass up. Acoustic simulator sounds epic through it

Distortion goes from mega to MEGA. It can do rock with the gain on about 1. After that, you get epic.


Join date: Apr 2007
252

IQ
holy ****? 300watts? Isn't that like, 270watts too many?
holy ****? 300watts? Isn't that like, 270watts too many?
For a SS, no.

Join date: Apr 2008
40

IQ
nice!

i assume the cyclone was released around the same time as randall titans since tehy look similar... im guessing the cyclone is now the v2 and the titan is now the t2.