FS/FT: Dr. Scientist, EHX, Analogman...and more
It's time to clean out some redundancies on my boards. Shipping is on top of prices listed. Cash can be added for the right deal.
Trades I'd be interested in:
Japanese Fenders
Tim/ Timmy
BYOC Large Beaver Triangle Spec
Tremolo Pedal
Compressor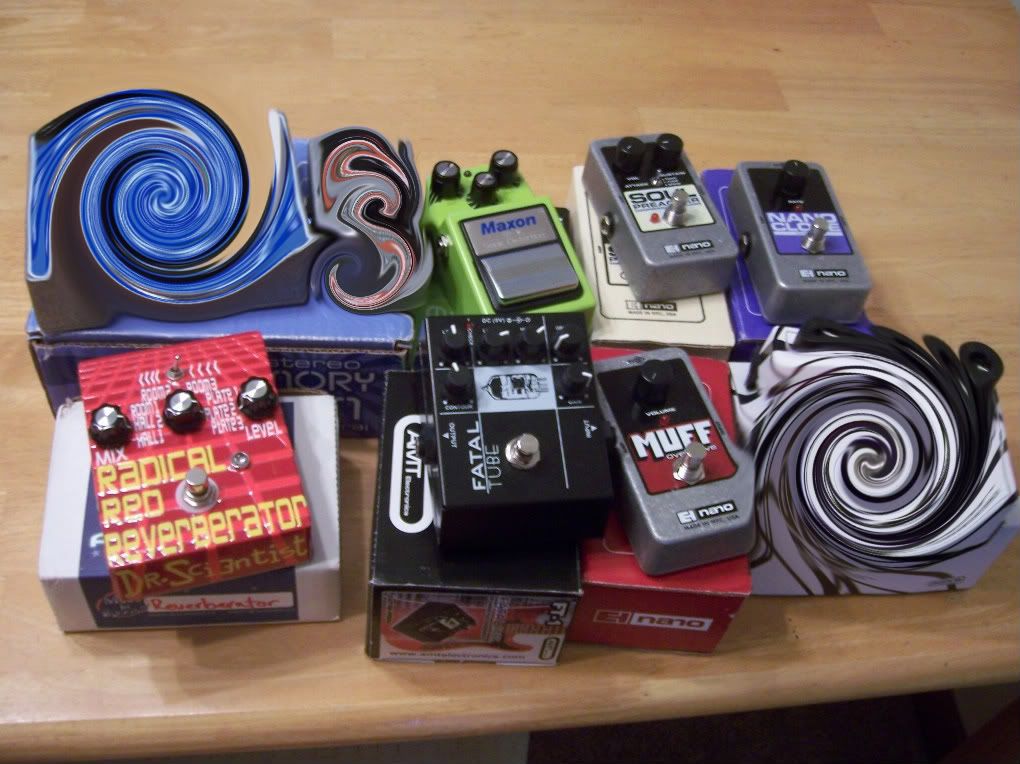 EHX Stereo Memory Man/ Hazarai -
Trade Pending
EHX Nano Small Stone -
SOLD
Maxon SD9 w/Analogman TS808 Mod -$130
EHX Soul Preacher- $70
EHX Nano Clone - $35
Dr. Scientist RRR SN #6- Trades Only
AMT Fatal Tube -$75
EHX nano Muff- $35
MXR EVH Flanger-
Trade Pending
Thanks

Update:
The Small Stone, EVH Flanger, and SMMH are gone.

I'll sell the RRR for $245 plus shipping.
Is the RRR still available?