New Amplifier: Mesa Content
so I traded my previous amplifier yesterday and I got this bad boy. It's a Mesa Boogie .50 Caliber Plus Head on a Carvin 212 cabinet.
It's loud as hell first of all. I can barely roll the master volume above 1 because it's too loud. To make it worse, it has a second master for the lead channel to further increase that volume to lolamounts of crazyness. It brings more saturation and overall power to your lead tone. It has a 5Band EQ, where I've only played with the V formation, plus the normal 3Band EQ you find on almost every amplifier. It has glassy - crystal Fender Cleans to crunchy OD sounding gain on the Rhythm/Clean Channel. This transforms into the Lead channel at the push of a knob. When on Lead, gain quickly arises as you roll the knob and it can go from small amounts, to solid hard rock, to classic metal and finally, the heavy modern metal known as Brootalz!
It has a very organic sounding Reverb and along the clean channel and probably some OD/Mod/Delay pedals, I'll be taking it to Ambient/Shoegaze land one of these days and I'll see how it goes although I've seen what it can do and it's excellent. It has enough presence as it is and the Treble knob affirms that even more. At the roll of that knob, it can change the Mesa's tone to the point it sounds more overdriven with high mids, or raising said knob will not lower the Frequency of the mids, but it sure will change it into metal territory without the need of scooping the mids, although you can if you want that metal tone at low volumes, as hard as possible as that may seem.
But enough typing...I know how you guys love the pictures and so do I!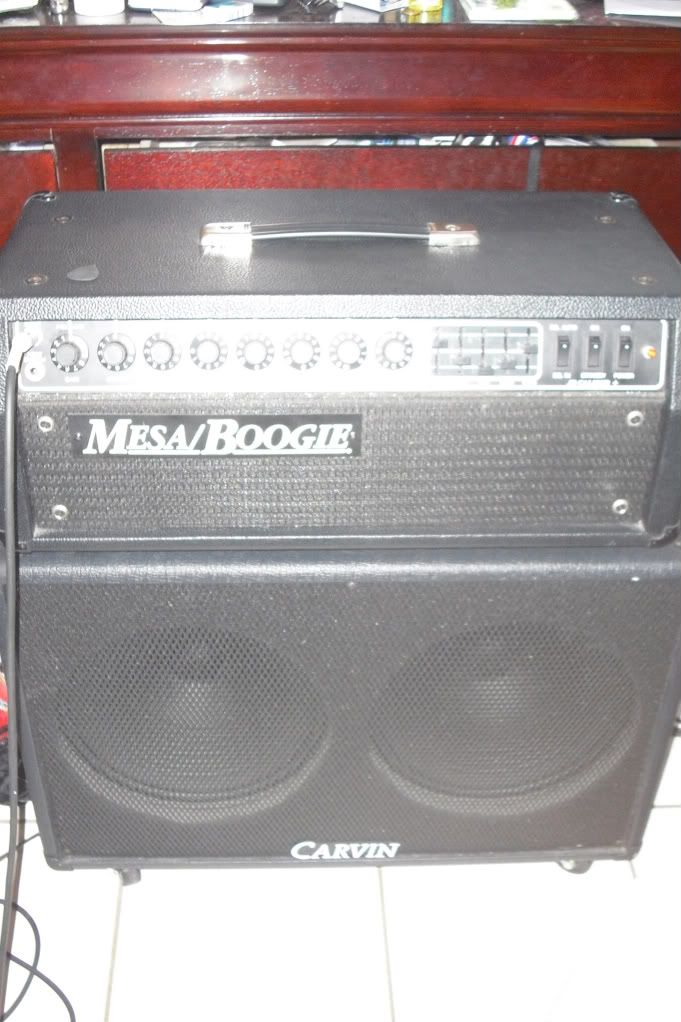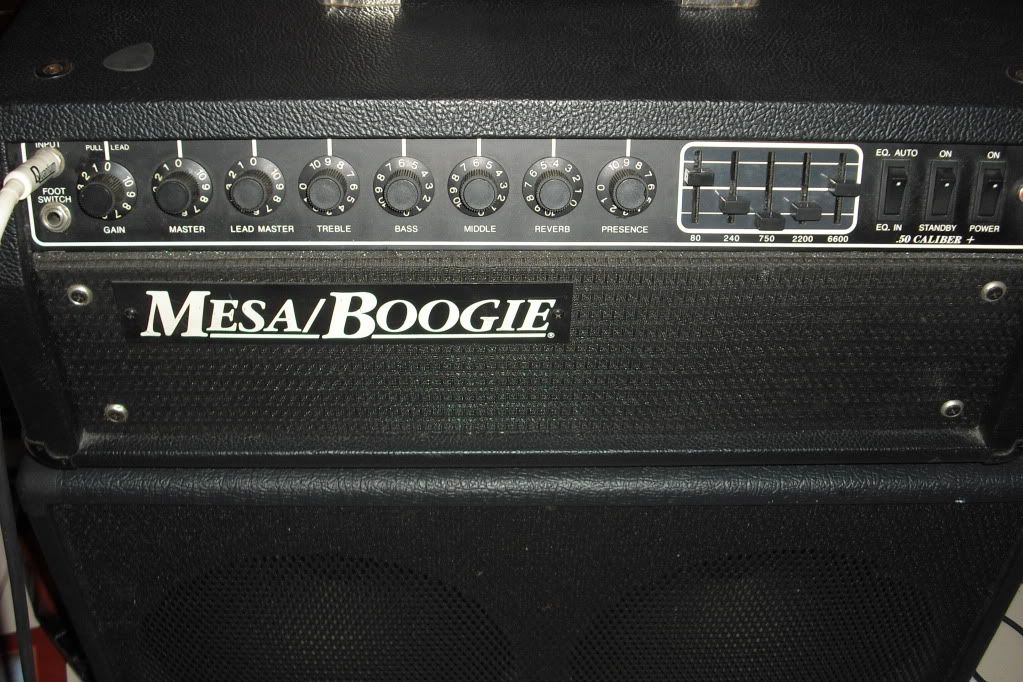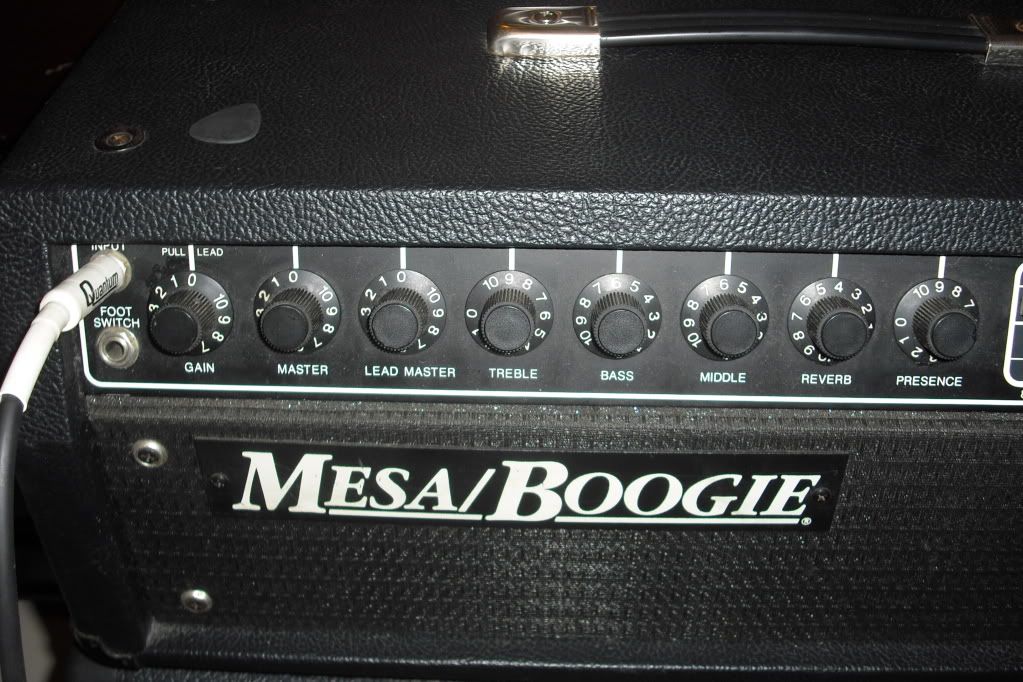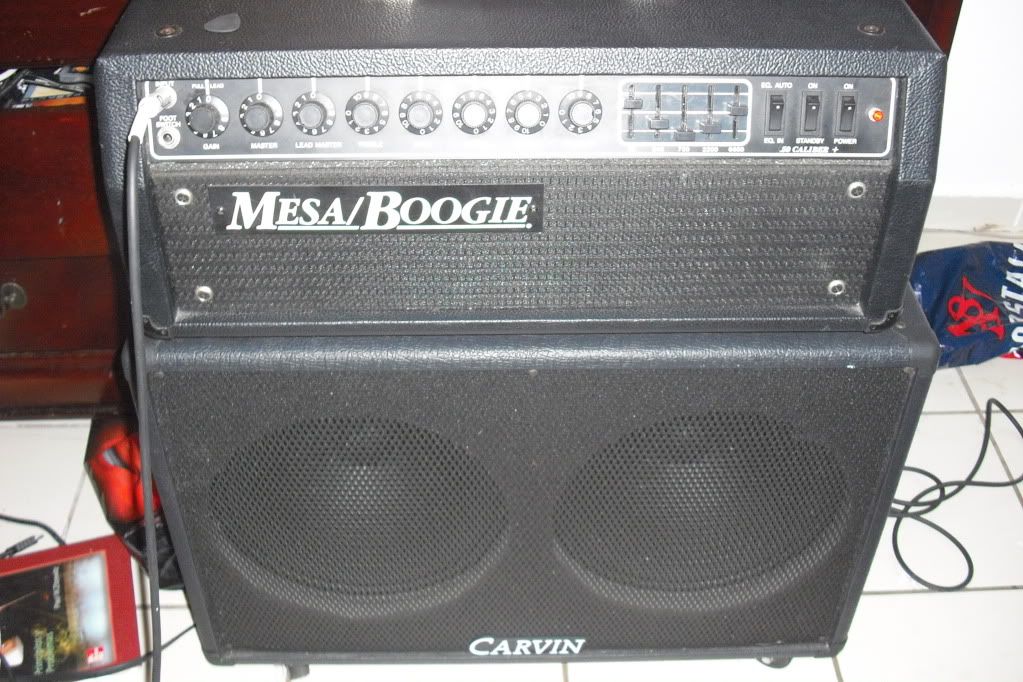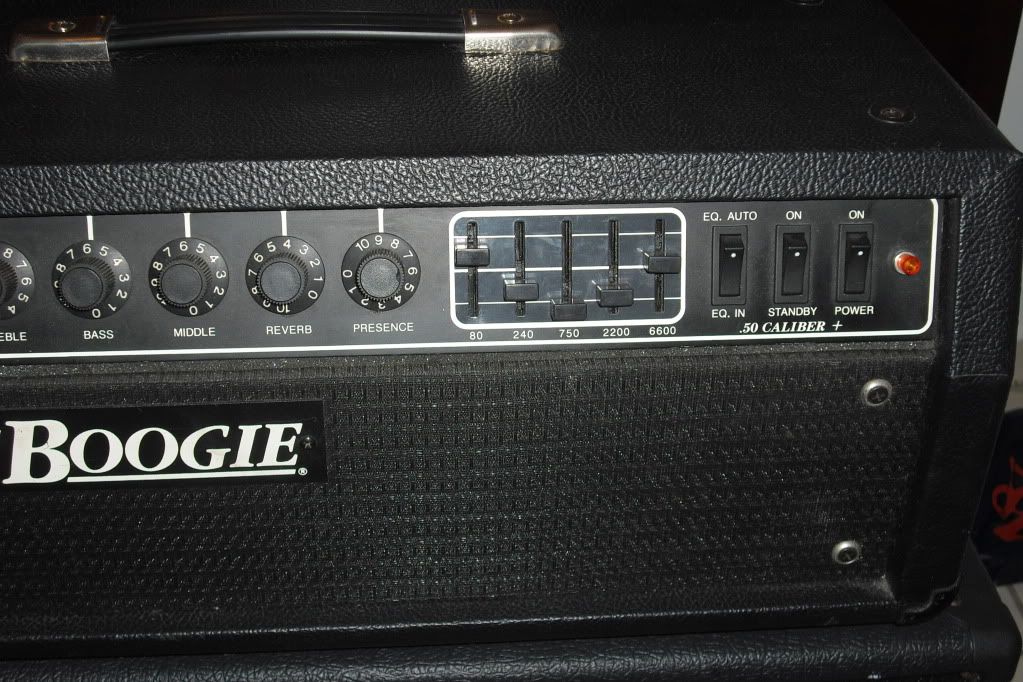 Join date: Mar 2004
230

IQ
Beautiful, congraduoation :chers;

Join date: Jun 2008
90

IQ
Invert that v! haha just kidding man. HNGD, enjoy!

Join date: Mar 2009
10

IQ

Join date: Sep 2008
140

IQ
Sweet, I've played those in a store and loved them, but it was too much D:

Join date: Jan 2009
60

IQ
Hnad, thought about an attenuator so you can run it at higher power?
Hnad, thought about an attenuator so you can run it at higher power?
Probably, or I may just use the FX's loop Send/Receive power levels to diminish the overall sound heard and crank it in the front for full saturation.
Last edited by RR787 at Sep 8, 2009,