Bridge Buzz
So, on my dean custom guitar, my bridge decided to start buzzing when I play anything heavy. And then It switched things up and it buzzes always.
It's not fret buzz, I know than much, and when I hold down the bridge it stops.
I have basically this bridge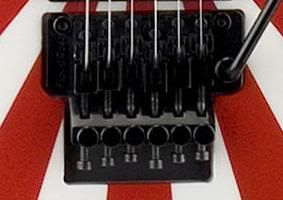 (different guitar, similar bridge)
With the through body string setup, and tremolo.
I think it may be that I pulled it up too far with the tremolo? Does that make sense?
PLZ HALP MEH.