Danelectro Nifty Fifty help!
Ok so ive got a little danelectro practice amp and i had a guitar-->USB cable running from the headphone jack to the computer and somehow my amp had gotten cranked up all the way. my computer screen looked funny for a minute and then the amp stopped working. the "on" light stays on and everything appears to work but even when i remove the cord from the headphone jack, still i get no sound. there was no smoke or funny smells or anything either. my original diagnosis was that i fried the headphone jack..is this right? or at least possible? or probable? if so, heres pics and is there anyway i could bypass the headphone jack? heres what im seeing... the red wire runs from the speaker terminal to the headphone jack chip thing, and then from that an orange wire and a yellow wire come off of it and go into the main board. is there some way i could just take all these wires off and solder them together so it kinda ...bypasses...the headphone jack?
pics: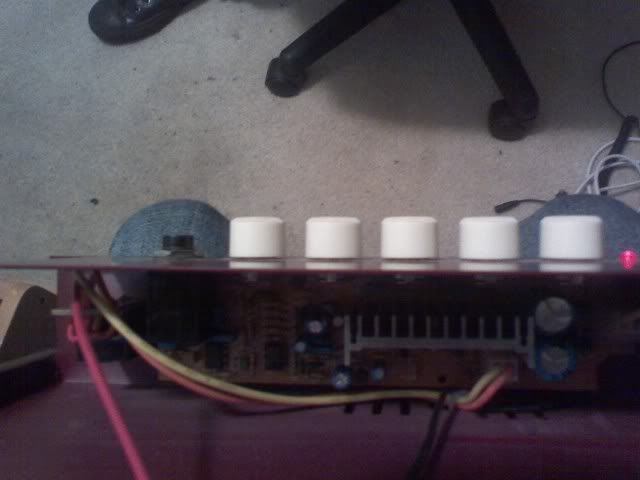 red, yellow, and orange wires coming together at the headphone jack: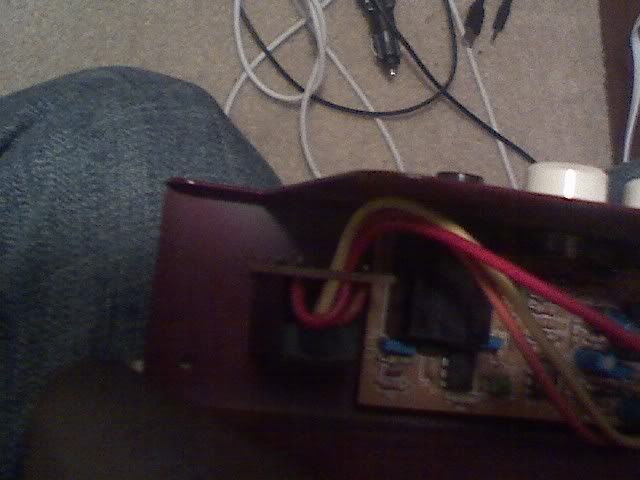 the orange and yellow wires' destinations: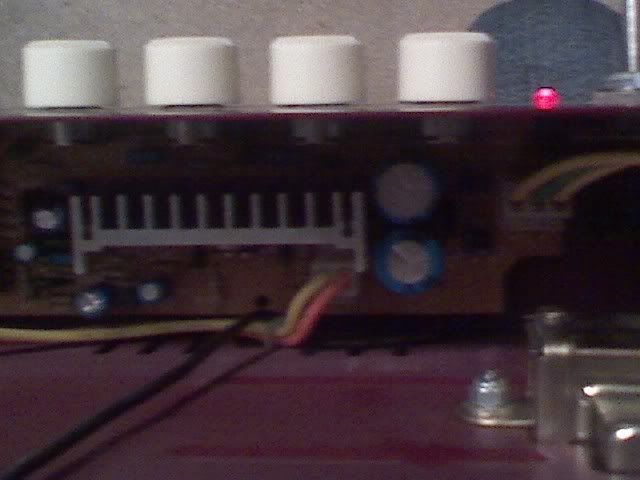 red wire connects here: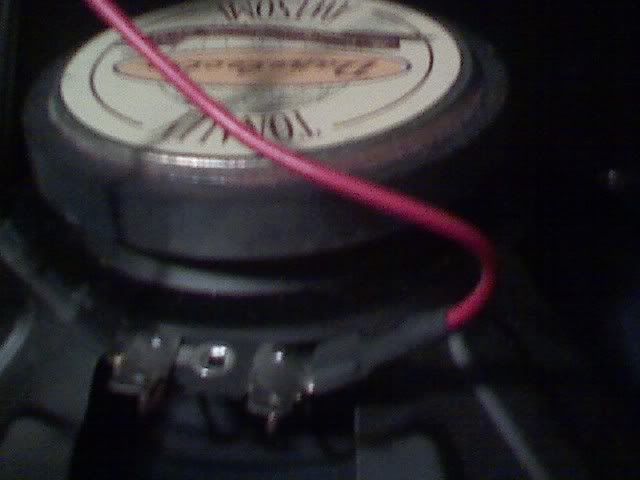 any help?
anybody? id really like some help here, this is my only practice amp


aw cmon i know you wiring genius' out there know something about this. last bump i swear


Join date: Mar 2008
220

IQ
Your best bet is one of the components on the PCB, not the wires. And with these pics we can't really help you.

Join date: Feb 2007
200

IQ
aw cmon i know you wiring genius' out there know something about this. last bump i swear
give it up, man. without a
schematic
, there's nothing anyone can do to help you on this one. you're just wasting space on the index.
thanks for promising to not bump it again. we'll hold you to that.


Join date: Jan 2005
365

IQ
I would try emailing Danelectro for a schematic. You never know.