repair & questions

Join date: Jun 2006
140

IQ
I know I said that I hate acoustic guitars but I bought another one does anyone know the year or model# of this kingston? The neck is kind of bowed but it doesn't affect play I know that there is no truss rod but is there anyway that I can fix this? I think it sounds great and for now I am happy with it. Also the case is in need of repair there is no handle and they are some rips and tears I found a thread that had some ways to fix it but is there a cheaper option? I took a good look at the bridge this time the only that strikes me as odd is. The two little white dots on each end of the bridge does anyone know why they are there? Are they there just for decoration or what?
Thanks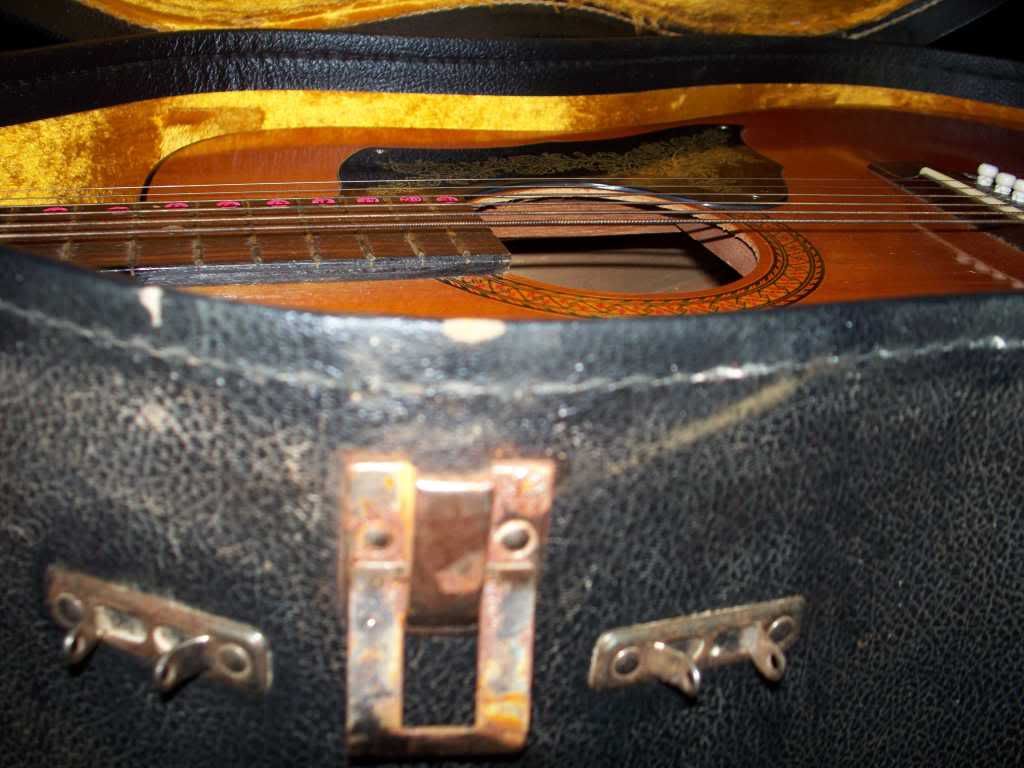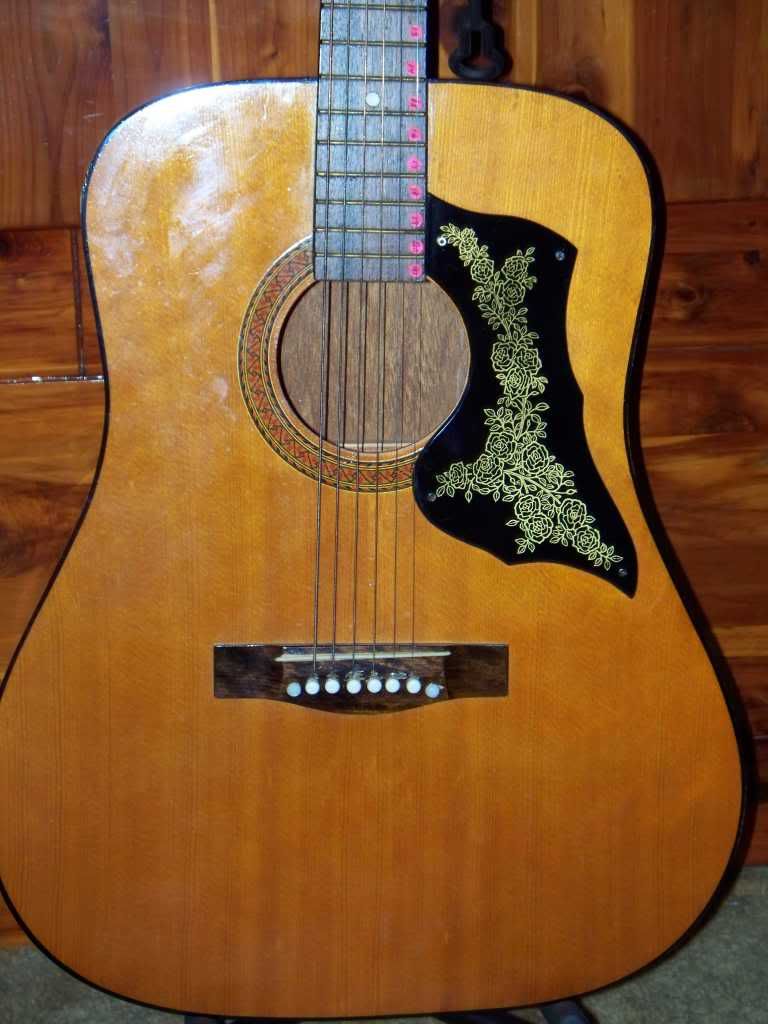 If there is no truss rod then it's near on impossible to sort out the bow in the neck without risking completly messing it up.

The two dots are just decoration, I've seen it on a few acoustics.

Join date: Aug 2005
210

IQ
Looks like a early '60s model. the two white dots (inlays) are probably covering screws.

Join date: Jun 2006
140

IQ
What about the guitar case handle I have looked on ebay for one they don't cost much but all of them screw on. Also what about the rips and tears in the case how do I fix them?
Thanks
I think this one will fit