NAGD :) Takamine
Yay, it finally arrived, been really impatient for this one

It's a Takamine EG 541 SSC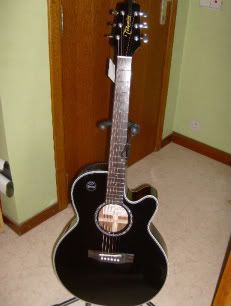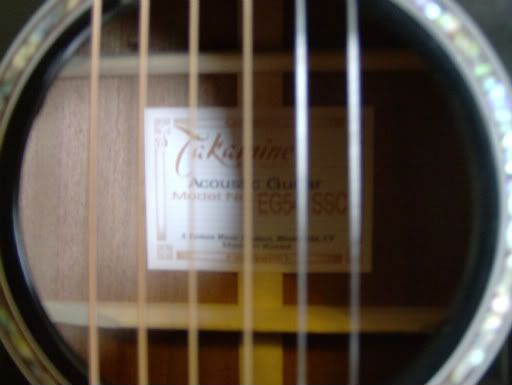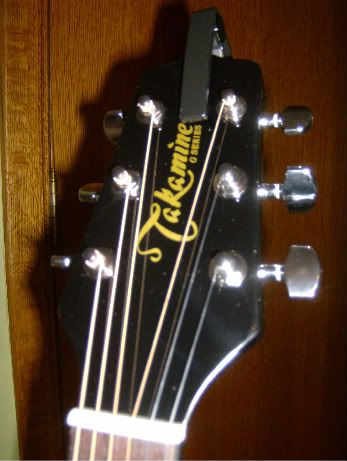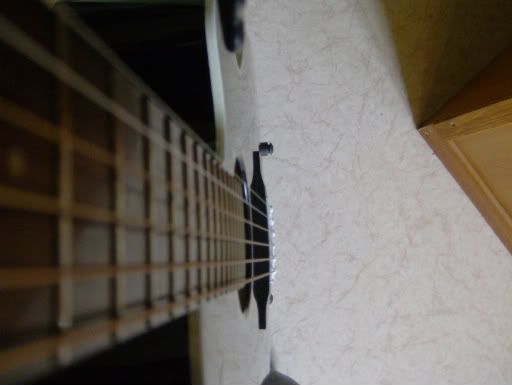 Join date: Dec 2008
86

IQ
Thats the one i want! =>
NGD =>
Thanks

Been enjoying it a lot so far

Nice man I love takamines. I have a G330H at home thats my dads and its pretty old (like 10-15 years old maybe older cant remember, it doesnt say G series on the headstock either) but it sounds frigen great.

how much was it? hows it sound

Join date: Apr 2009
70

IQ
my friend of mine has 1. sounded alright
Very cool! Played an all lam version of that and didn't really like it, but I'm sure the solid version sounds far, far better. Enjoy the Tak!

Join date: Aug 2007
50

IQ
Nicenice, I'm not a big fan of black finishes on acoustic guitars, but I do like that kind of body style, very comfortable. Very nice though, HNGD!
Thanks all

It was €595. It's only my first acoustic so there's many more to come, lol. I think I've already gotten GAS

Join date: Nov 2003
90

IQ
Awesomeness! Congrats on your new addition!
congrats! i know you're going to enjoy it


Join date: Nov 2007
131

IQ
Sweeet man! I got the 341 myself, hell ours could be twins. They are beautiful


Enjoy!