Hey Worcester MA, do you like local music?

Join date: Jul 2007
10

IQ
On Saturday October 10th, the Worcester Palladium will be hosting the Next Big Thing event at 11:00am to about 11:45pm. I am playing in a band(Kevin Vargas Hardcore) and trying to promote the **** out of this event and sell as many tickets as I can. So if you go to
www.myspace.com/kevinvargashardcore
and take a listen and enjoy or laugh at what you hear, then you should contact me either on here or Myspace and buy a ticket. Tickets are $15 and you don't just see 5 bands you see around 30 bands all day. Other acts playing this bill are Solanum, Driving Blind, I See Red Skies, Insane Asylum, Last to Fall, It The Verb, Harvest, Hitchhiker's Thumb and many other acts. So if you are a fan of local music, this is the place for you to be on October 10th.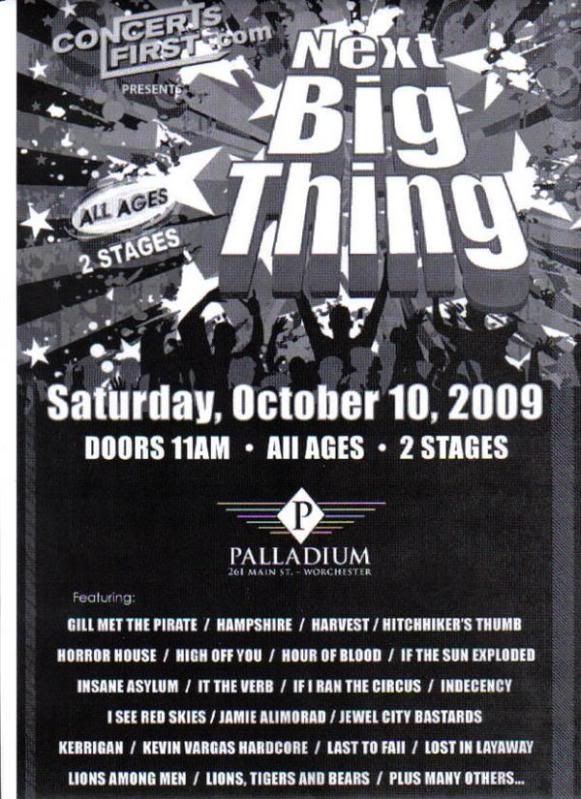 Join date: Apr 2009
50

IQ
As a member of both a comedy metal band and a real hardcore punk band, I can honestly say that was awful. Obnoxious does not equal funny. That was just really bad.

That said, the fact that you got a gig is quite impressive. I commend you on that. It gives me hope that one day my comedy band can get a gig. For whatever reason, the words "Comedy Experimental Metal" seem to be a turn off.