Noise gate/suppressor
I have a Boss NS-2 and I noticed that it only cuts out noise when I'm not playing.
Does the ISP Decimator do the same?
If yes, is there a pedal that cuts out all the noise at a certain volume even when I am playing?

Join date: Jan 2009
30

IQ
From what I know (I just ordered one today) the ISP is generally considered 'superior' and most people say it doesnt affect tone in any noticeable way, and it cuts out noise when you're not playing and/or when you are (i.e. feedback)

It depends where you connect it...someone will know better than me but I think if you connect it in front of your amp it cancels feedback out and if you put it through te FX loop it cuts out buzz/noise
yeah, the decimator is the same. just it's better at it than the ns2.

Join date: Jul 2008
270

IQ
*** amp do you have?

WTFdit:

why is W U T banned?
Puppet master is correct for the most part. I ran an NS2 on the same setup as a G-string decimator. G-string is FAR superior. NS2 sucked some tone, and killed SOME feedback and some noise.

ISP kills almost all feedback (depending on how high its set, too high and your sustain is gone), but most importantly all noise playing or not.

It has made my amp head have the instant response of a solid state rig, when pausing. I love it.

Join date: Dec 2008
60

IQ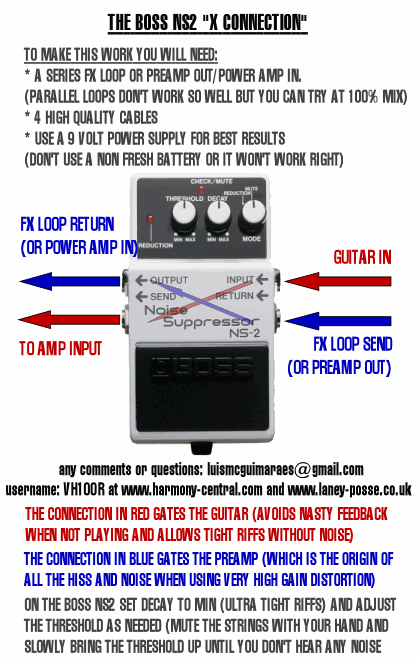 =better then ISP Decimator IMO.