Schecter PT, anyone played one?
In particular Im interested in the 30th anniversary one, which has duncan sh5 customs and i think sperzel tuners?

They look really versatile?

Join date: Aug 2008
41

IQ
There was no amp available at the time at my store but it felt really nice if you like the Schecters.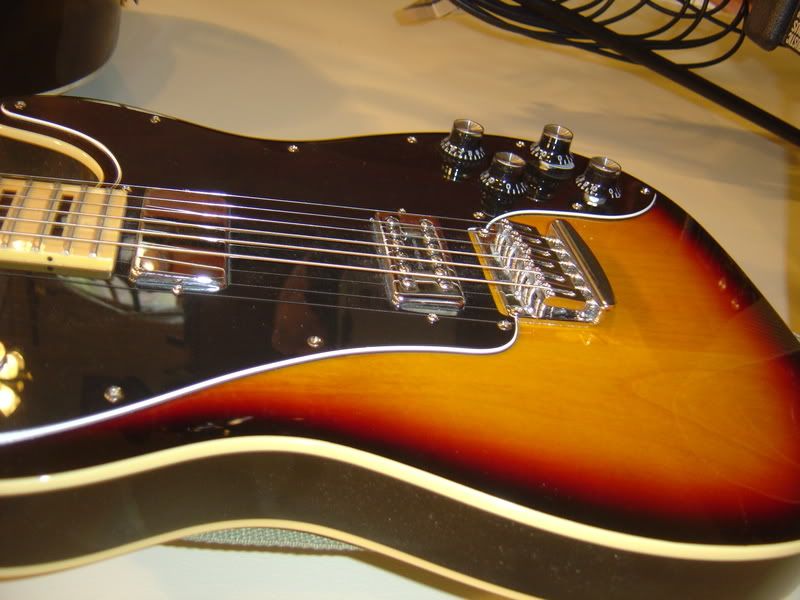 i have the pt fastback. i bought it after returning a fender 72 deluxe.
i think this is a better balanced guitar, with a more playable neck and more versatile pickups.
nice one jen.

i think the 30th ann is even better than the elite model?

specs

CONSTRUCTION/SCALE: Set-Neck / 25.5"

BODY: Mahogany w/Solid Figured Maple Top

NECK/FINGERBOARD: Bird's Eye Maple/Rosewood

FRETS: 22 Jumbo

INLAYS: 30th Anniversary

PICKUPS: Seymour Duncan Custom /'59

ELECTRONICS: Vol/Tone (Tap)/3-Way switch

BRIDGE: TonePros TOM w/ Thru-Body

BINDING: Natural (body), Creme (neck)

TUNERS: Sperzel

HARDWARE: 30th Anniversary Gold & Black

COLOR: Dark Emerald Green (DEG)

US RETAIL PRICE: $1299
Last edited by fiztech at Sep 21, 2009,
im tossing up between this and a michael kelly valor custom. both very similar guitars in features. the difference being the body shape and neck i would think. the schecter has SD's.
well i know my pups are stock.
but see ive got a mini humbucker in the bridge on coil tap too.

so even with stock pups, this is a very versatile guitar.

bird's eye is hot.
1,200 is a lot of bucks tho. sure that;s the retail price,
but mine was like like $450.
yeah it is a limited edition to 100 i believe.

sperzel locking tuners, flame maple top etc etc. i know its a lot. but im not going to pay new prices hehe. about $500 US used.
what did you mean by birds eye jen?
Bird's Eye Maple neck.
generally they are pretty cool looking. as the neck can have an interesting pattern running thru them.

Last edited by jj1565 at Sep 22, 2009,
yeah thats super nice jj

u must do something really wealthy for a living with the guitar collection u starting to aquire hahaha.

the 30th ann version has rosewood covering the birdseye maple. not sure if the green flame maple is for everyone, but i like it.

thanks.
Last edited by fiztech at Sep 23, 2009,
hey no problem, and thanks.
if you get it, make sure to put up pics.