Musicman Trade Pics.
These are pics of the Silo I want to trade that I posted yesterday. USA Strat or SG Classic wanted.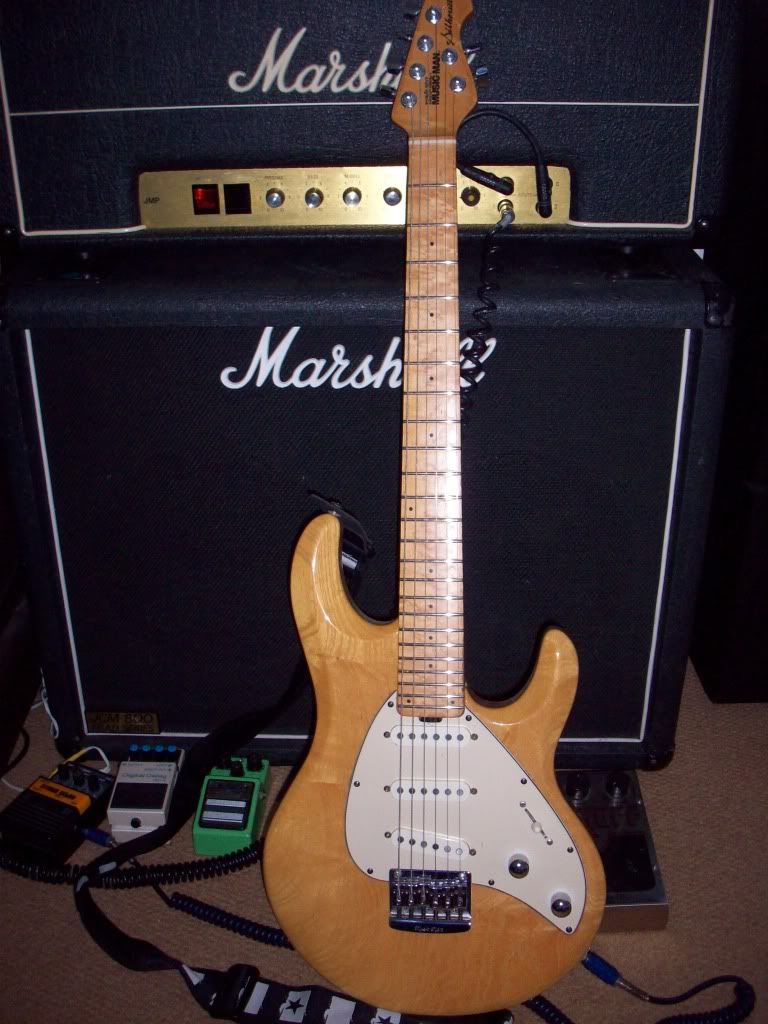 Join date: May 2009
70

IQ
is that the same guitar????
Yes .The Silo is swimming pool routed,because they came in SSS and HSH configurations. The parts swap straight over. I cut the guard. Here's a pic of the Mk1.
Musicman Silhouette. sold.