The Lotus - By Jason Jillard
This thread is for the guitar im building for a guy named Derek. Derek is the lead singer in a local band called Survived the Zombies.(
www.myspace.com/survivedthezombies
) I think they are awesome. After a show i added Derek on face book and became a fan of the band and went to a lot of their shows. Derek saw my paduak guitar, decided he wanted on for himself. And here we are.
well, lets get started. the name should be obvios.. it has a lotus on hit.. Derek likes lotuses..
Specs.
BODY :African Mahogany
TOP: Flamed Maple
NECK :Maple
FINGERBOARD :Rosewood, 24frets
INLAY : dots
SCALE : 24.75
JOINT : Bolt On
TUNER : Grover Full-size Locking Tuning Machines - Chrome, 3L/3R
BRIDGE : Locking Roller Bridge with Bigsby B70 Vibrato - Chrome
PICKUP : Golden Age Humbuckers set
CONTROL : Volume,tone,Volume,tone, pup selector
HARDWARE: chrome.
FINISH:
http://toguitars.com/images/Gallery/sugi-1/1-380.jpg
OTHER: Semi hollow body, Lotus shaped sound-hole
Rough Mockup sketch: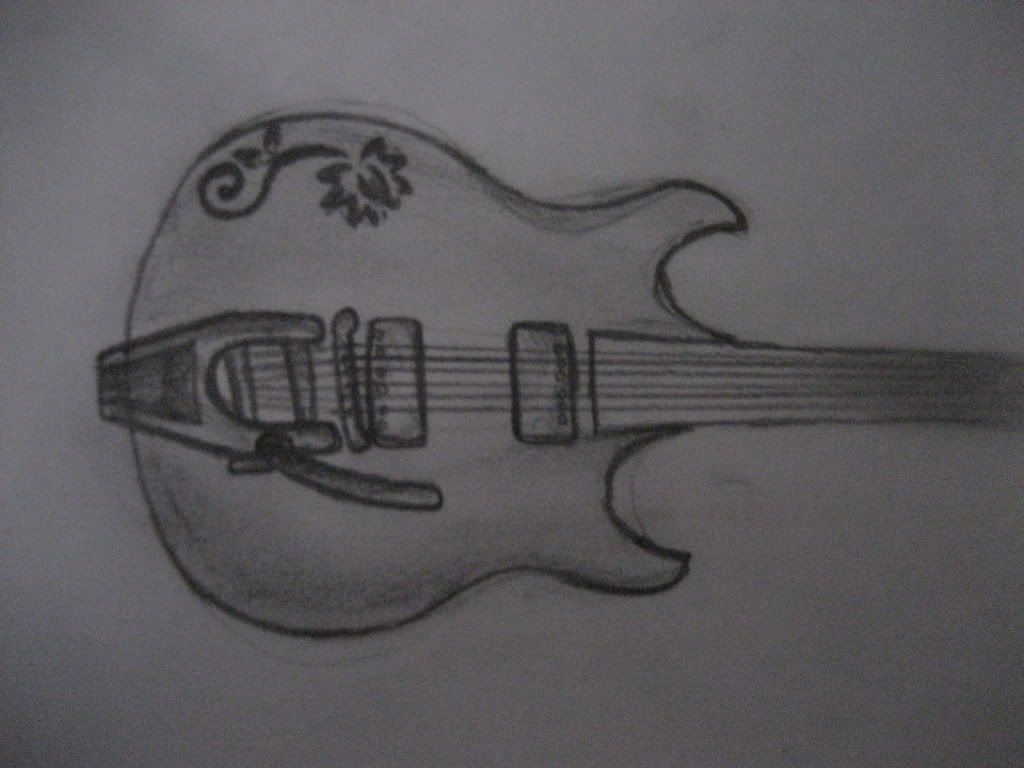 FINISHED PICS START POST 117
start time:
September 24th, 2009
Finish time: Jan 1st, 2010
total time: 100 days
Last edited by Jason Jillard at Jan 4, 2010,