what guitar is this?
hey guys, just a quick question, anyone got any idea what guitar Iron Maiden's Dave Murray plays in the video for "Holy Smoke"? ive attached some pictures, cause its so yummy and i wanna get something very close to that, if not the same model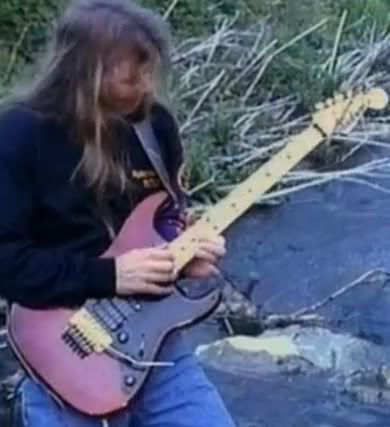 Last edited by Death11 at Sep 26, 2009,

Join date: Apr 2009
20

IQ
ah wicked

pricey! :O
anywhere to buy a red one? with the gold trem? i love the white, it looks so tidy, but id mess it up and feel bad lol!

Join date: Dec 2008
200

IQ
You can look in the Charvel San Dimmas orr whatever you call them. there owned by Jackson.

bdw is that from Holly Smoke
hey isnt this Lawrence?
its laurence, hey Ib :P
You can look in the Charvel San Dimmas orr whatever you call them. there owned by Jackson.

bdw is that from Holly Smoke
and yeah, that was written in the 1st post