The Pits Pets
So Pit, what are your pets?
This is my ex-racing greyhound Brian. He raced just 4 times, 3 2nds and a 4th. His racing name was Shin Cheist Eile which the Irish Thread translated as 'That's Another Matter'.
Edit100: Pardon my missing apostrophe in the thread title.
Last edited by opc100 at Sep 30, 2009,
I have a Love Bird..
I used to have a Budgie but it got attacked by crows
(them assholes)
after 5months it died,had him for like 4-5years pretty long for a Budgie ''these days''.
Last edited by Nexium at Sep 30, 2009,

Join date: Jun 2009
10

IQ
i have a stupid bastard cat

cool dog though, my mums friends have ex racers

Join date: Feb 2006
102

IQ
Mah black lab Ember. She's only a puppy.
Last edited by Mistress_Ibanez at Sep 30, 2009,

Join date: Aug 2009
10

IQ

Join date: Nov 2007
110

IQ
This thread was done yesterday.
puppy
Awww reminds me of my old black lab. I miss him.


Join date: Mar 2005
10

IQ
I want to pat the pits pets.

Join date: Aug 2006
286

IQ
Mine is a cockerspaniel mixed with a poodle.

He sits around all day.

EDIT: Why is "cocksucker's" a replacement for cockerspaniel in firefox?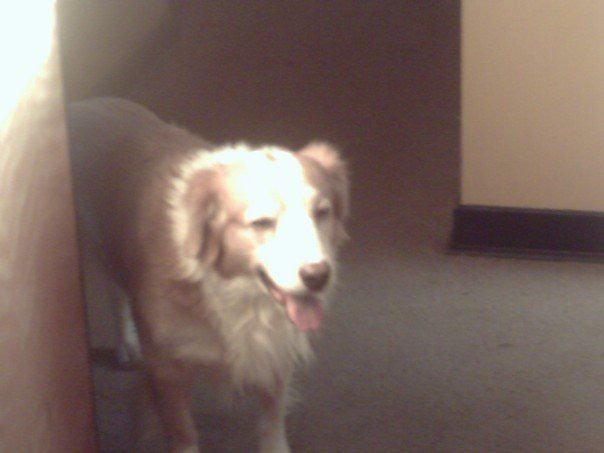 My dog Buddy, a while back now actually.
That was only a few months ago. I think he's a mix of Nova Scotia duck toller and whatever you're best guess is.
One of mah kittehs, Moe, he's fat and fluffier now (I don't know why that pic is so big, I resized it).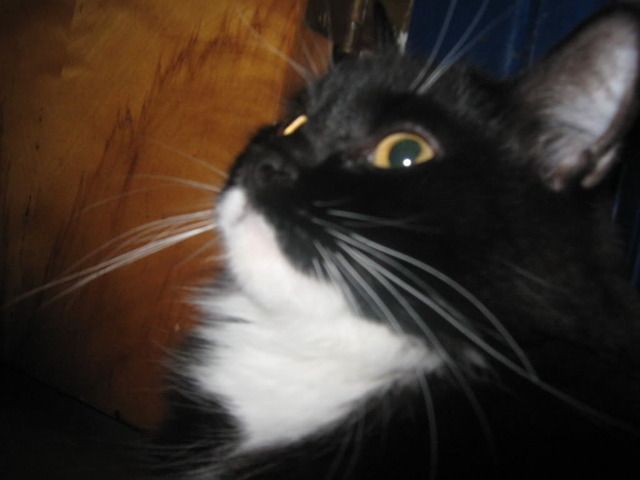 My other kitteh, Lily, she had Moe.
And holy sh[
i
t that pic is huge too.

Join date: Mar 2006
30

IQ
Mudmen, thatlast pic looks so much like my older cat, it's incredible.
I wish I had pictures of my cats and rabbit.

This is Bandit:

Join date: Dec 2005
50

IQ
Wasn't there just a pictures of your pets thread?
My cat a moggy called ellie.