Should I buy this USA strat? *Storytime, contains epic funniness*
Hey guys, it's storytime.
My housemate is a silly man. He recently bought a USA Fender American Vintage 62 Reissue Strat:
It cost him £1200 (they cost even more in some places online).
It's pretty sweet, sounds cool (could do with a setup though), and it looks good.
Now, my friend, he did something very silly.
On his first student night, I got a phonecall at 4am in the morning.
Him -"Steve, I did something very silly."
Me - "..."
Him - "I was playing Foxy Lady and got a little carried away... I set fire to my guitar"
Me - "..."
Me - "Is my amp OK?"
Him - "Yes, but my guitar is on fire"
I thought he was kidding, drunk and talking **** to wind me up, but when I arrived at the house the next day, he was infact telling the truth. I laughed, and he was ashamed.
Fast forward to today, he hardly ever uses the guitar anymore because he's ashamed and embarrassed, and he now wants to sell it to me for £350. Yes, £350 for a decent American strat which is practically new (except being really burnt) that costs £1300 normally, AND he agreed to get it set up for me too, lol.
So what do you think guys, should I buy the strat? It has burn marks and stuff, but I think it looks alright, it has a story to it, lol. I already have an American strat(a Deluxe with maple neck) that is really nice, but I have 3 different plans for this one (if I buy it):
1) Get it set up as an awesome tremolo type guitar (a la Jeff Beck, Michael Lee Firkins etc) because I'm getting really into the whole 'making-the-whammy-bar-sound-like-a-slide-thing'.
2) Get it set up as an awesome guitar for slide.
3) Get it set up with heavy strings and high action a la Stevie Ray Vaughn, to build my finger strength and get sweet tone.
So, what do you think? I can get pics if requested :P
Oh, and it should also be noted that this is the same guy who sold me his Orange Rockerverb half-stack a while ago for £650...
-EDIT- Pics: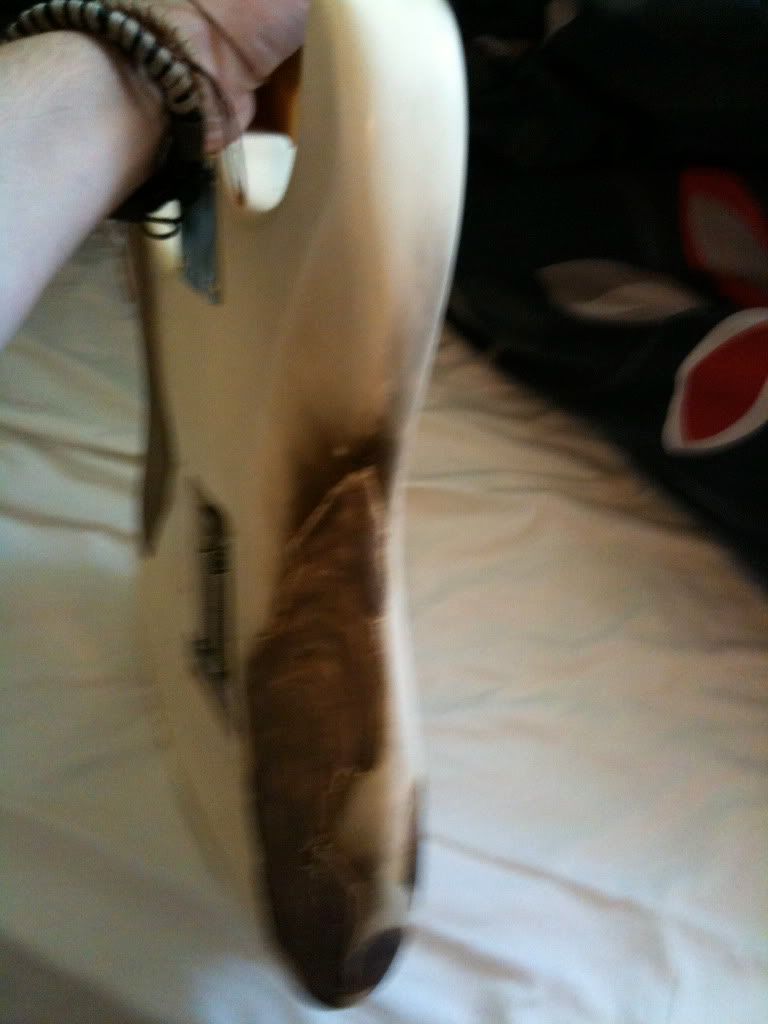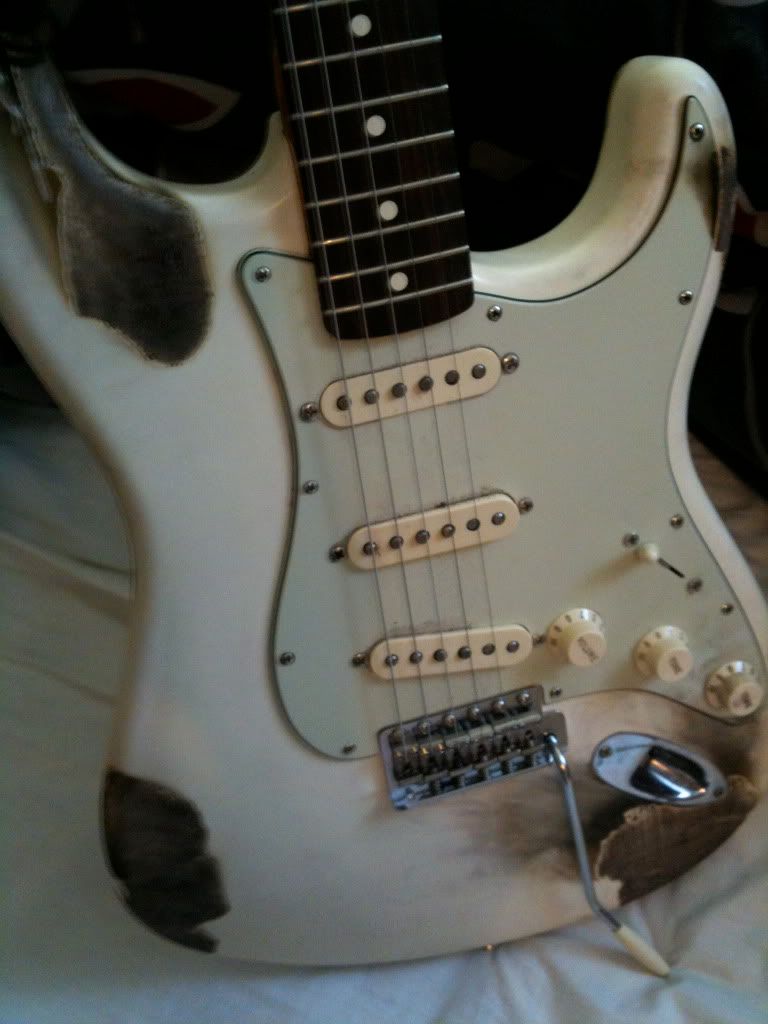 TL;DR - My housemate set fire to his new £1300 USA strat, he's ashamed and wants to sell it to me for £350. It still plays well, and it looks kinda unique and cool. I already have a USA strat, but I have multiple potential uses for this one.
Last edited by Steve The Plank at Oct 1, 2009,