NAD!!! Soldano? Engl? Mesa?
NOPE!
today we have here a beautiful Lee Jackson XLA-1000.
based on the JCM800, but beefed up with a few features.
1) MOAR GAIN
2 another channel with MOAR GAIN
3)built in power brake
4)5 way mid sweep selector \m/
here are th epics. I lost a tube in transit. no biggie.
I took the amp apart before i played it BECAUSE I COULD!!!
...and because the previous owner hot wired the bust impedance switch in the 16 ohms selection (why i don't know. seems 4 ohms would have made more sense...)
anyway!
busted and un-wireified (disconnected) switch...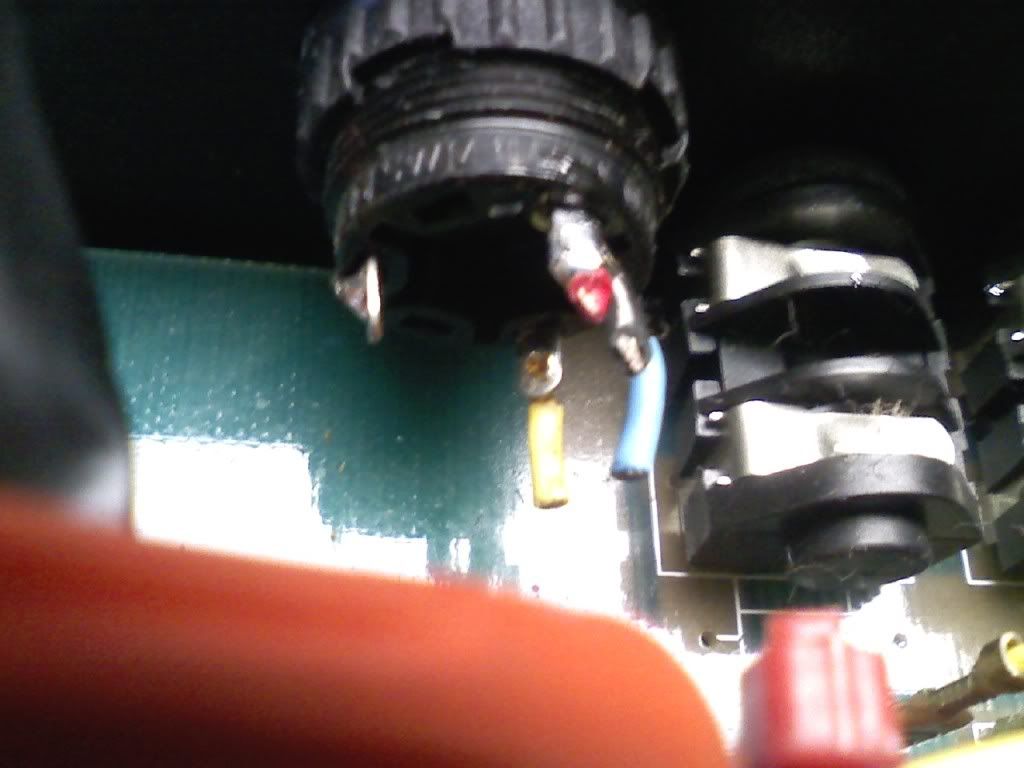 i found the leads and soldered the right ones together...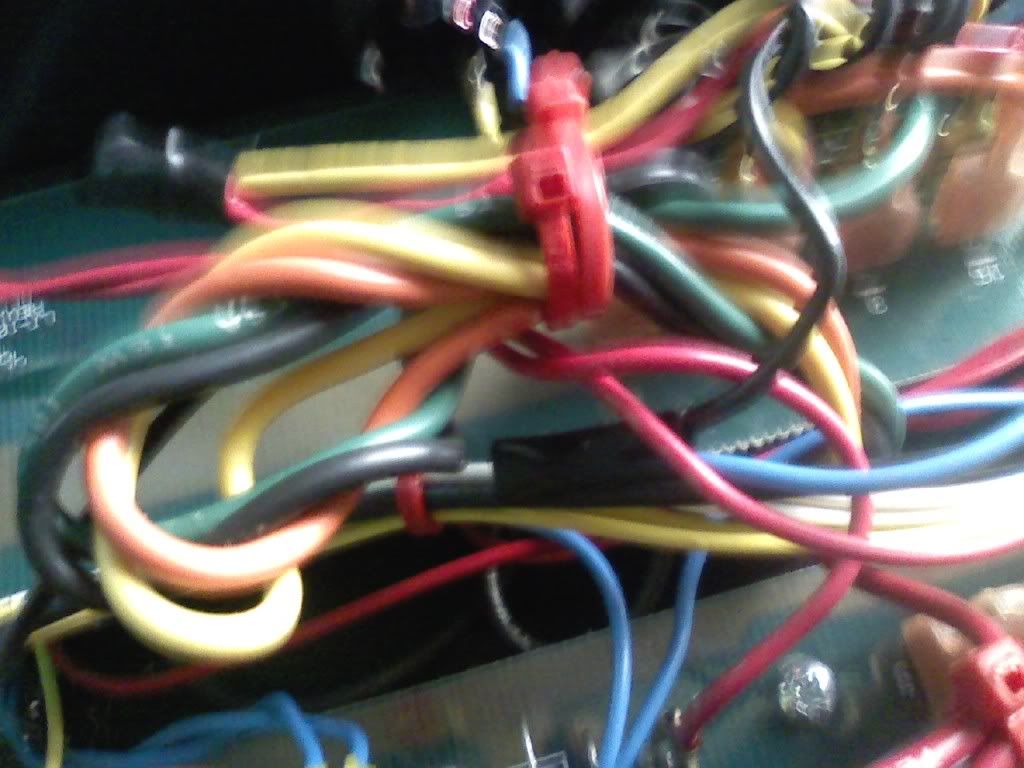 Join date: Apr 2009
10

IQ
I admit I shat a brick and thought you had one of each brand

Any clips?
here is all the guts...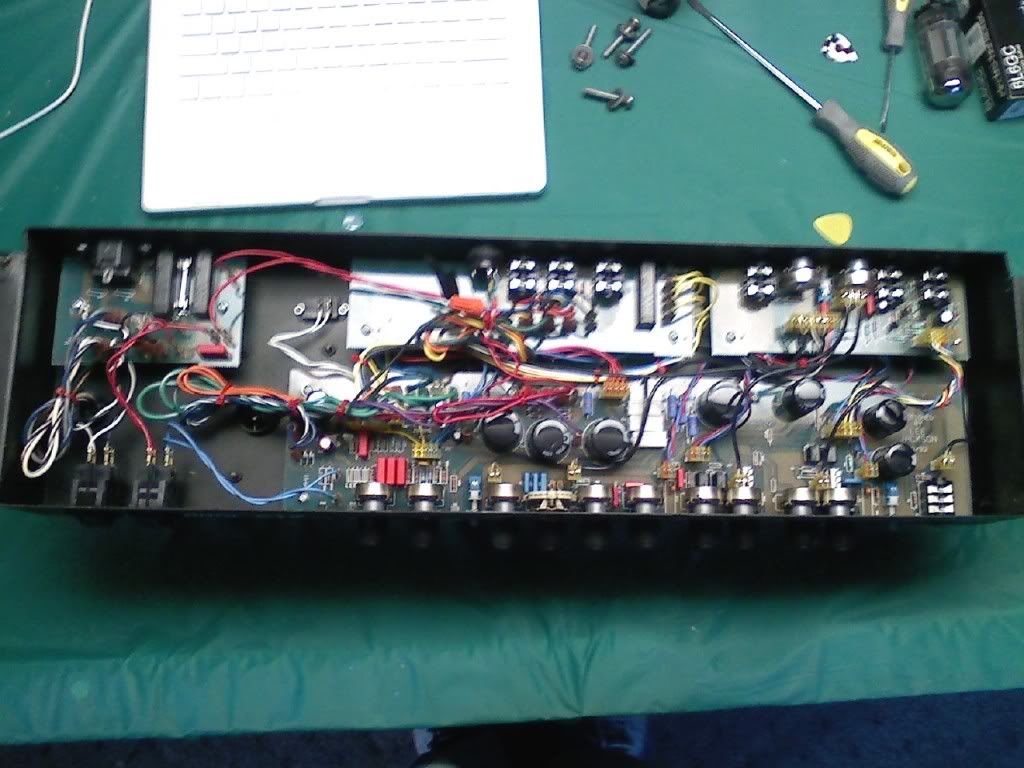 NEW TUBES!!!!
this beast takes WHATEVER TUBES YOU WANT!!! way cool. it also Self biases which makes it the greatest amp in hte world.
6l6s for now...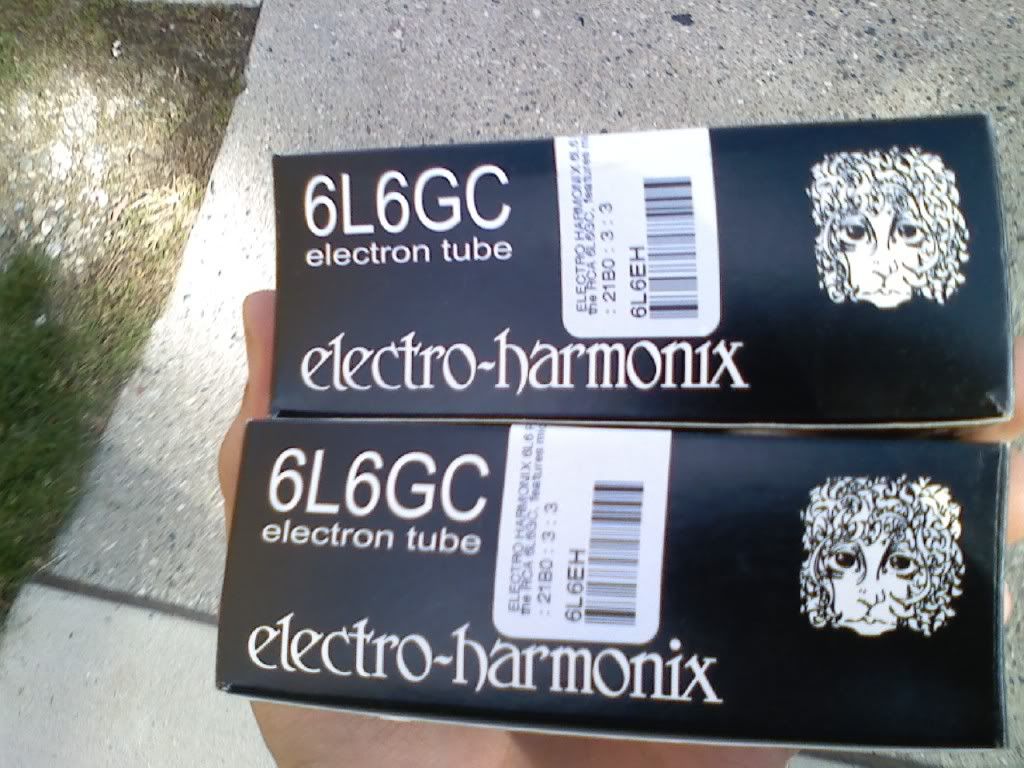 And here is the beast setting atop my other amp..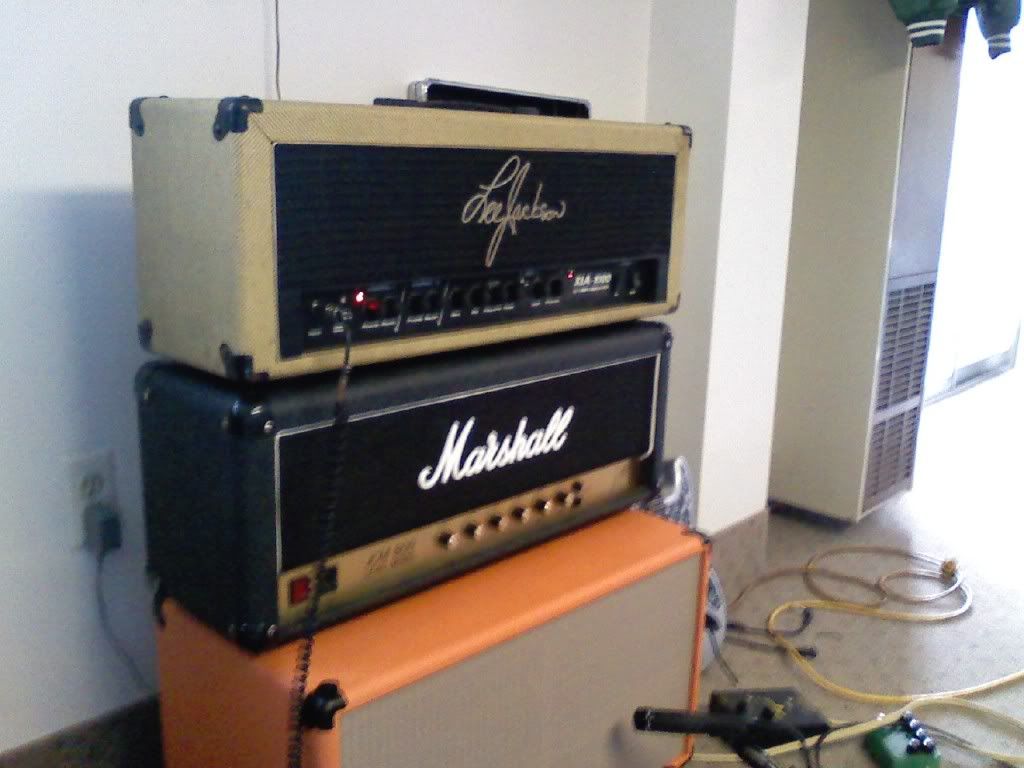 Hi res pics taken with a real camera in a minute...

Join date: Jul 2008
270

IQ
NICE!
those Lee Jackson amps are great!

Nice one man. How much did that run you?

Join date: Mar 2008
780

IQ
Interesting.
HNAD

needz better camera tho

HI RES BITCHES
i would take it outside but its cloudy and stuff. not worth it.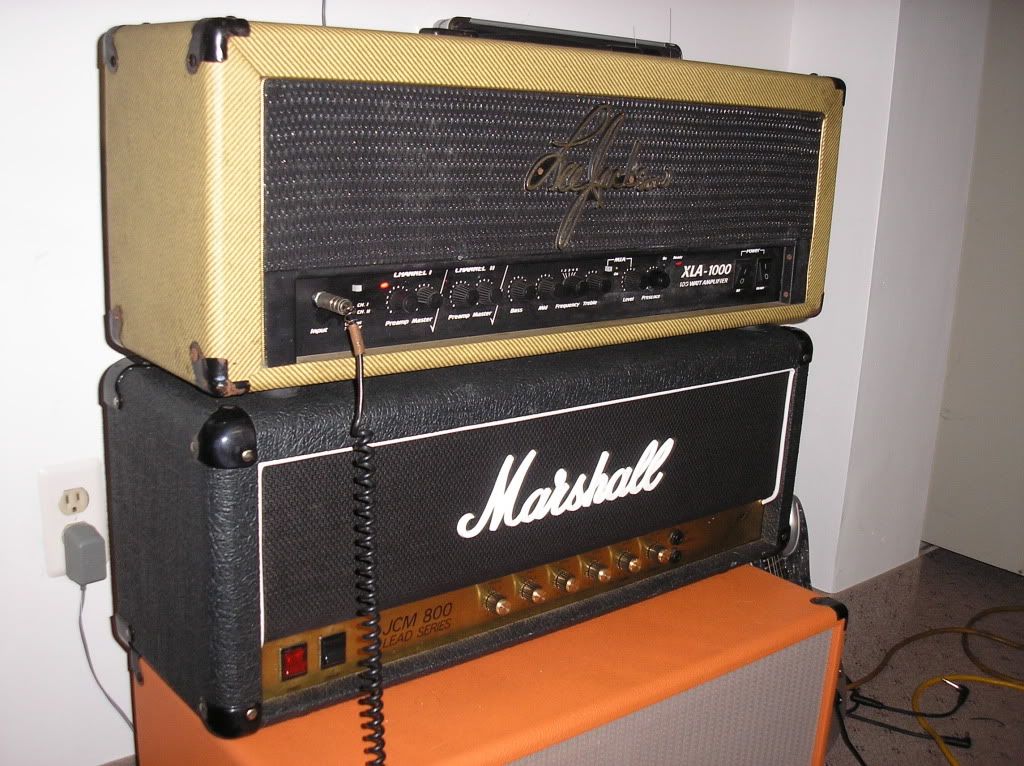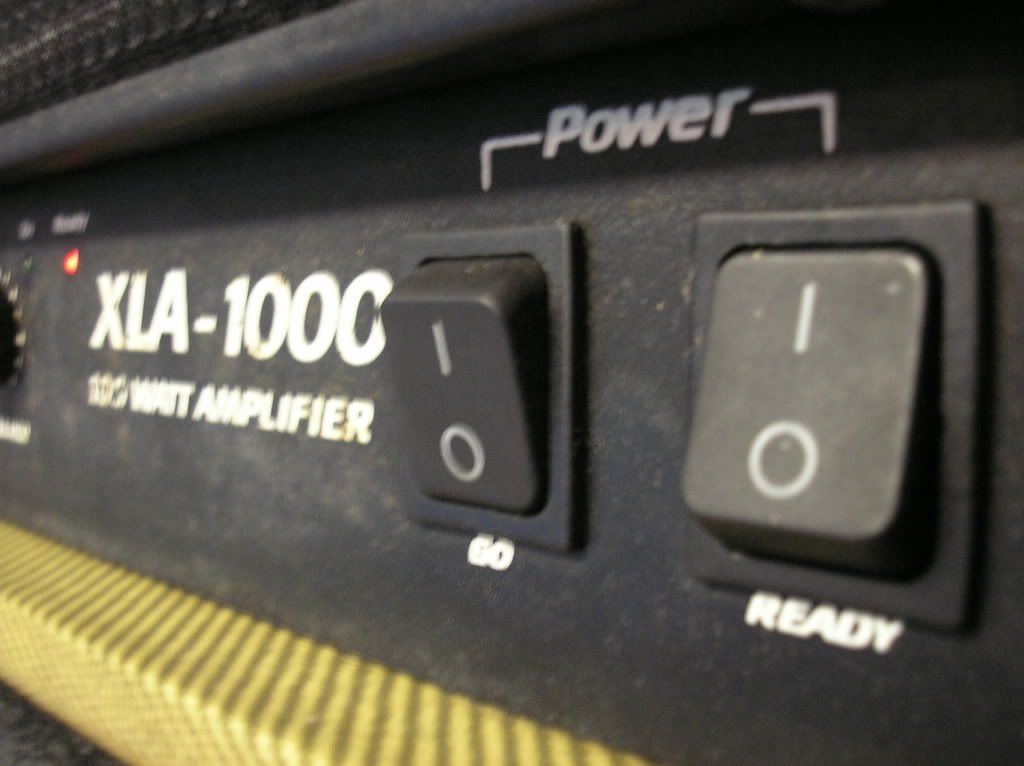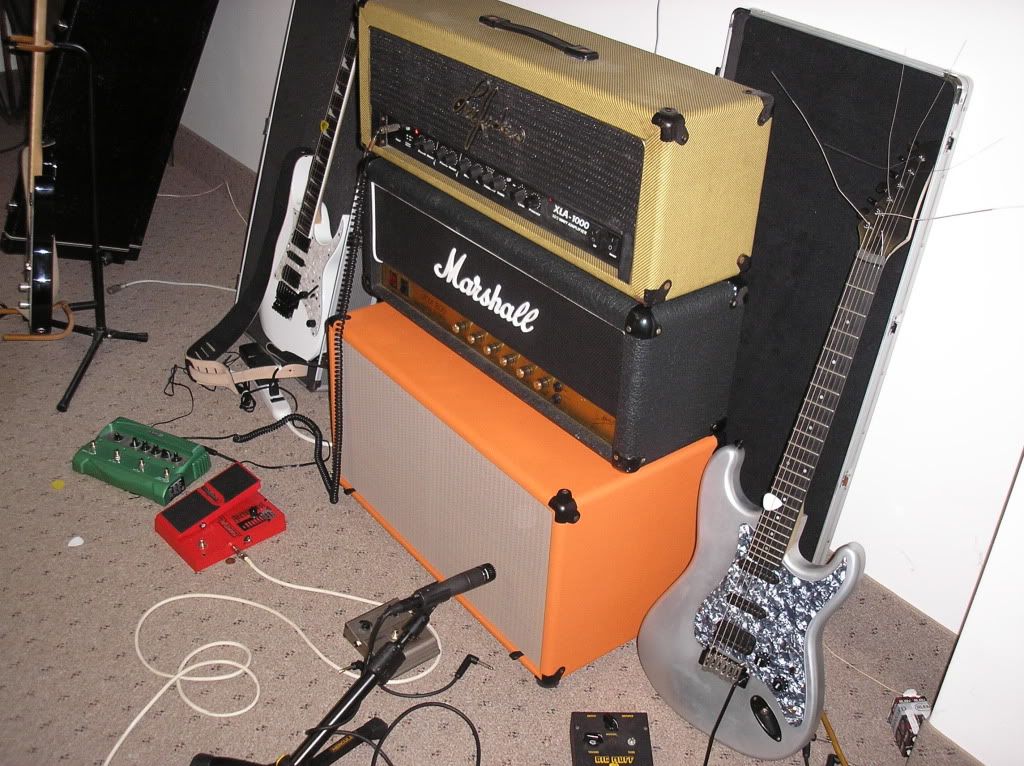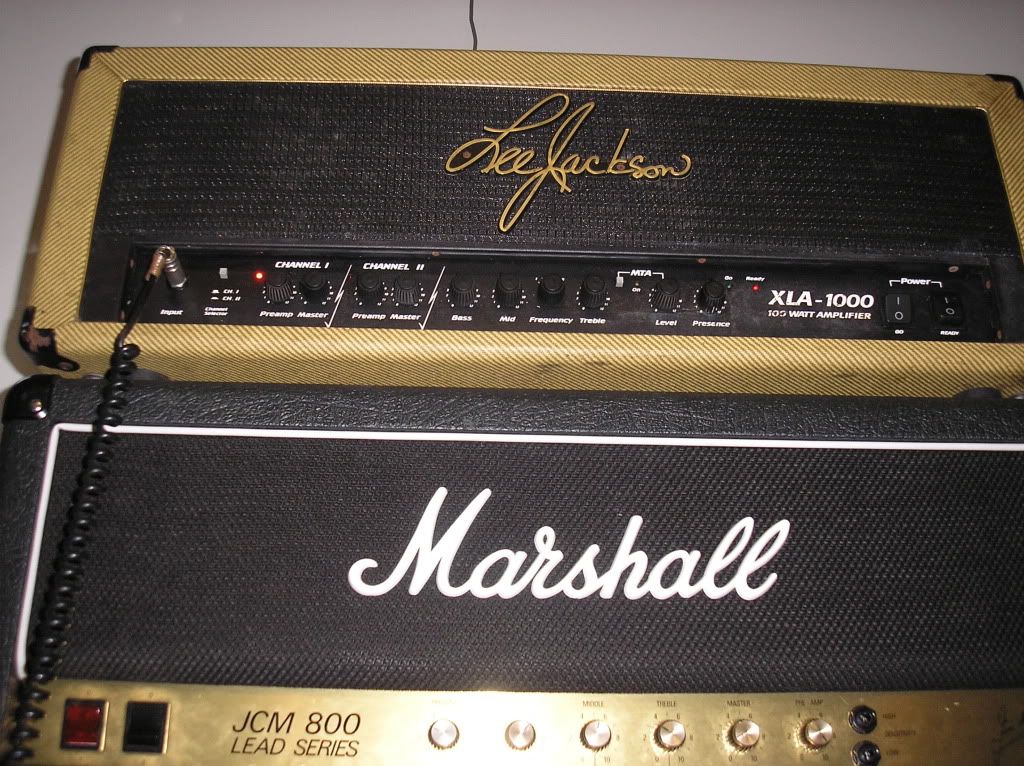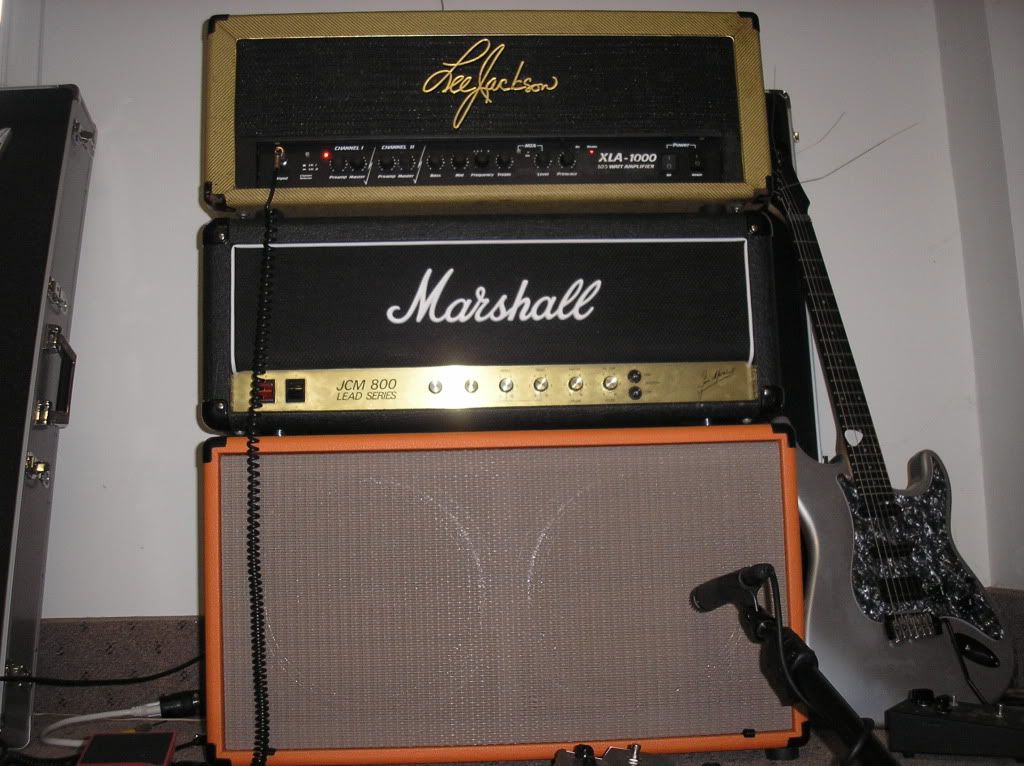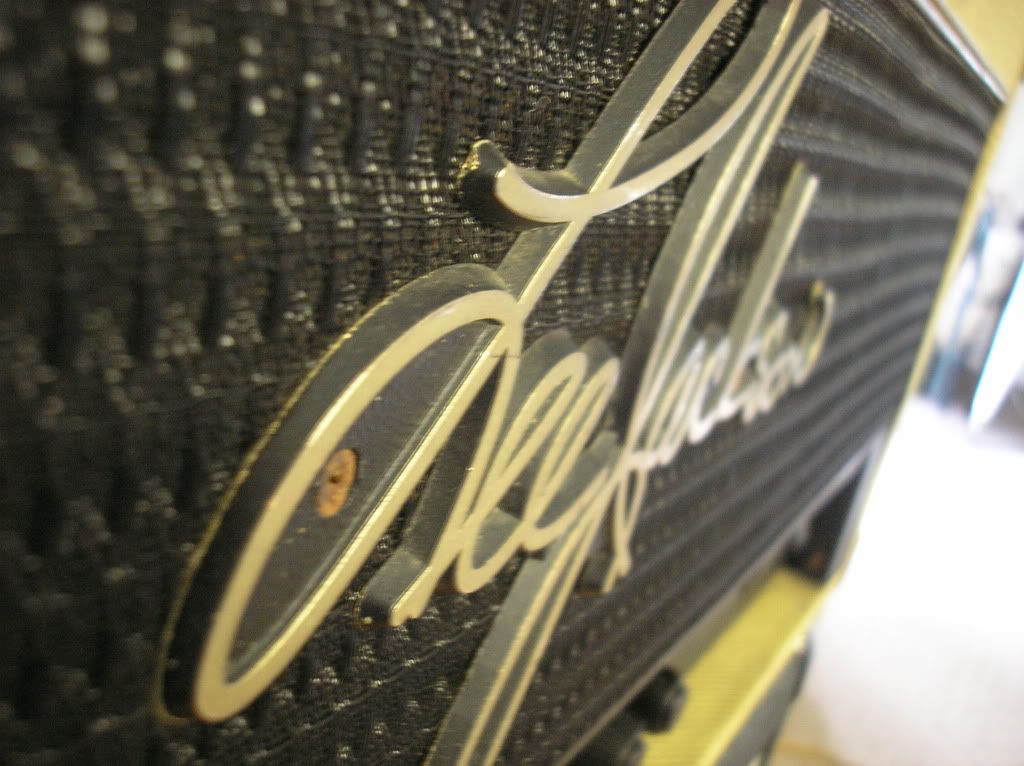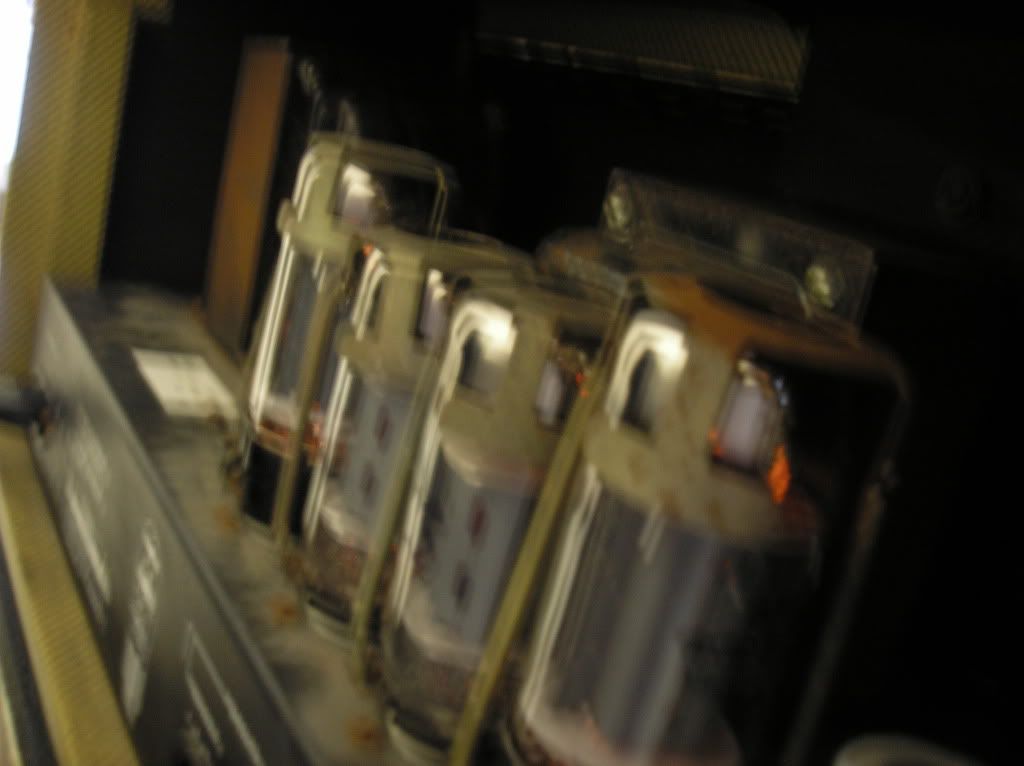 Join date: Oct 2007
120

IQ
HNAD! I almost bought one of these beasts for $300 over the summer, but somebody swooped in and bought it a couple hours before I could get back up there

Beautiful find. I've only seen a very few of these over the years. Enjoy it. Thanks for the gut shots. Added to gut shots pr0n collection (yes I have one of those).
Edit: Too bad there are no high res gut shots

Last edited by fretz86 at Oct 1, 2009,
i got it for a LOT less than my marshall. with shipping and tubes, the total was under 500 USD.

anybody want to buy the marshall?

Join date: May 2008
150

IQ
Wow. I'm looking for a high gain cheap tube amp. I was looking at VTMs and AORs, but is this worth a look? Does it have a clean channel?
No its doesn't. Identical channels that share the same EQ. not really what the point of it is...

Join date: Nov 2006
1,222

IQ
How do you like it compared to the 2203? There's one of these locally that I've been eyeing, but I really don't want it unless it can pummel faces in with massive amounts of gain

anybody want to buy the marshall?
Ill give you $300.

Damn my inability to get a job....
HNAD!!! Beautiful amp.


Join date: Feb 2009
40

IQ
HNAD


Sweet amp

Join date: Mar 2008
780

IQ
tnx for the updated pics.....hot rig

@MC

ITs a pretty sweet amp. and it really is just a souped up 2203 in every fasion. i don't really get how mine sounds so 2203ish with those 6l6s but it does.

it would prolly sound more 2203ish than my current 2203 if i dropped in some el34s...

AND I CAN AND I DONT HAVE TO REBIAS!

god i am in love with this amplifier...