Can't enable Aero in Home Premium?

Join date: Mar 2009
60

IQ
Hey Pit im having an annoying problem. Windows doesnt give me the option to enable the Aero theme when I go to Personalize > Windows Color and Appearance, or under Themes.
I have a 9600gs and a 2.5g dual core, so Im sure my laptop can run aero, but I just cant seem to turn it on! Please help!
I only get these options: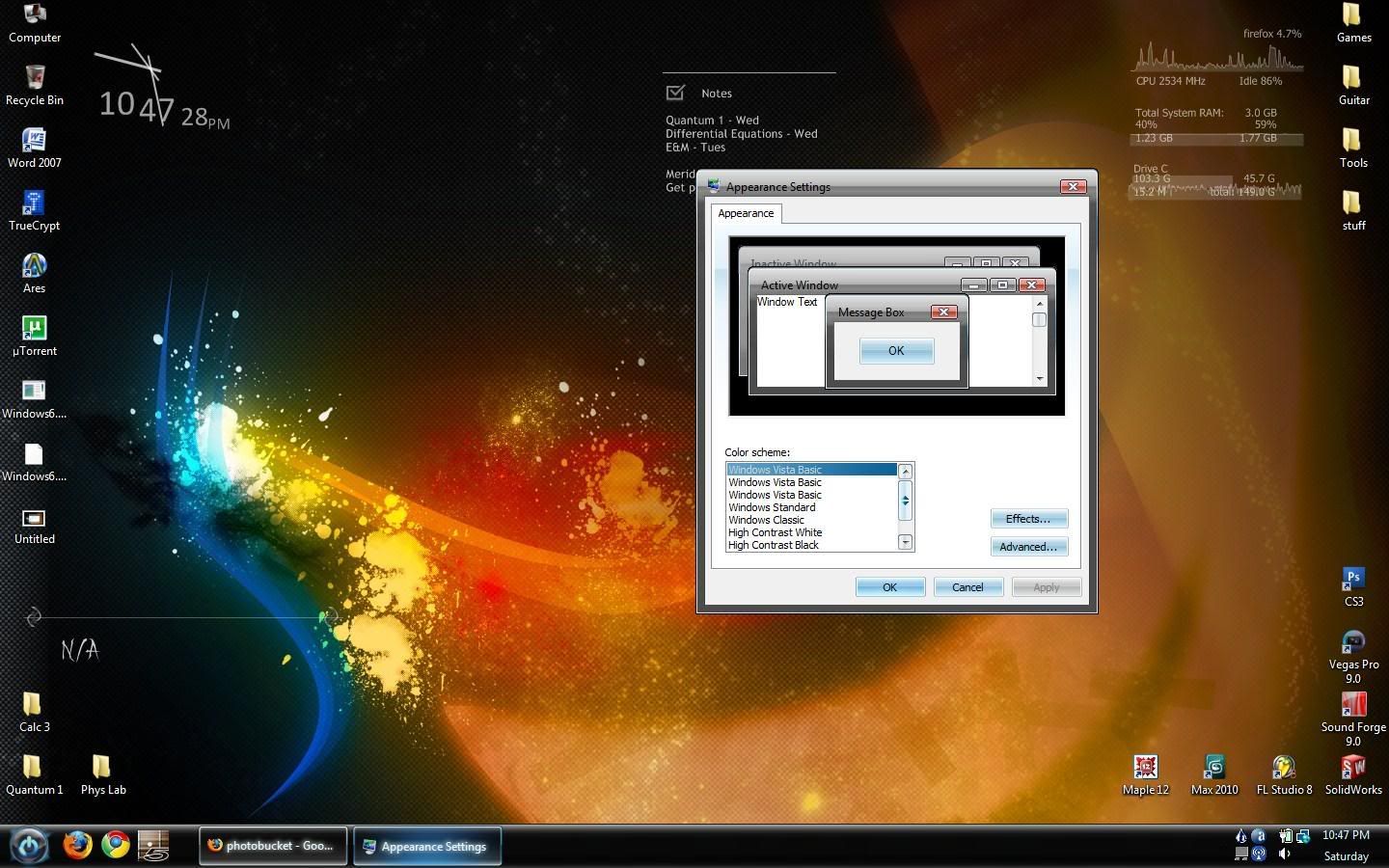 have you installed graphics drivers?
Join date: Feb 2009
130

IQ
It's a waste of computer power anyway.. :\

Join date: Jul 2007
40

IQ
Try reinstalling your video drivers.

Join date: Feb 2008
50

IQ
How much RAM do you have?