Ukulele Build
Trying something a bit different on this one, first time doing an ukulele.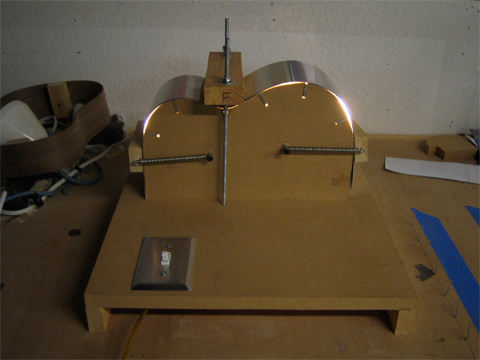 Side bender jig, powered by two 200W light bulbs.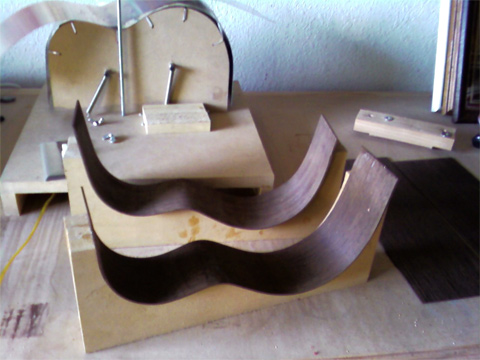 Wenge sides bent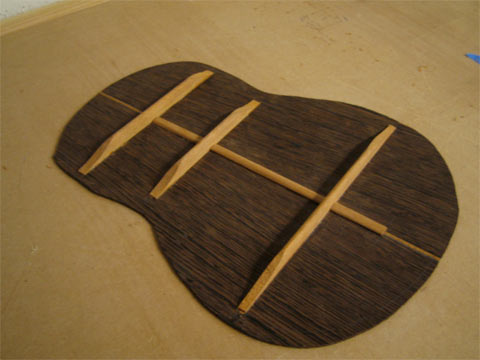 Wenge back glued up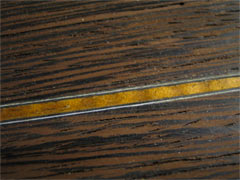 Closeup of strip down center of back (koa stripe w/ bwb purfling)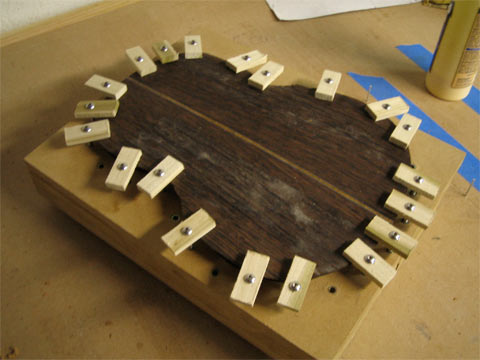 Gluing back on to sides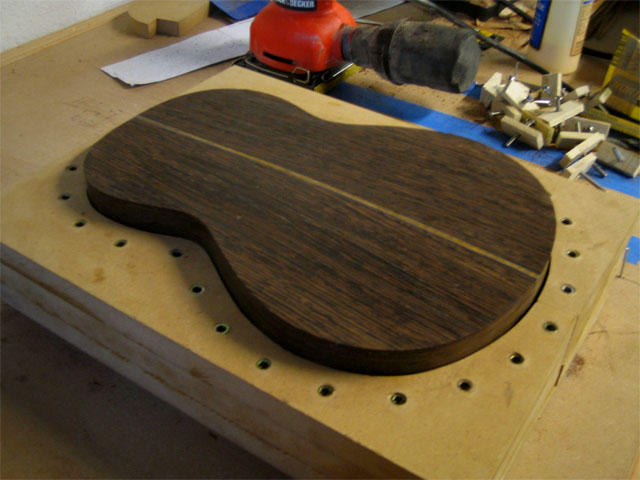 Back flush cut to sides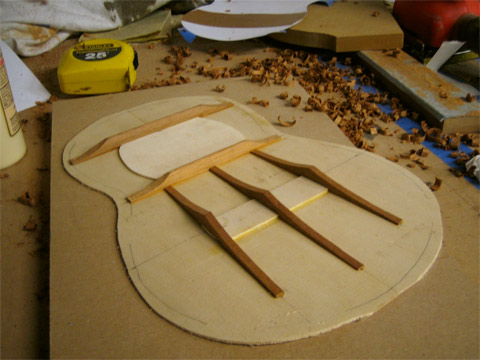 Braces glued up on spruce top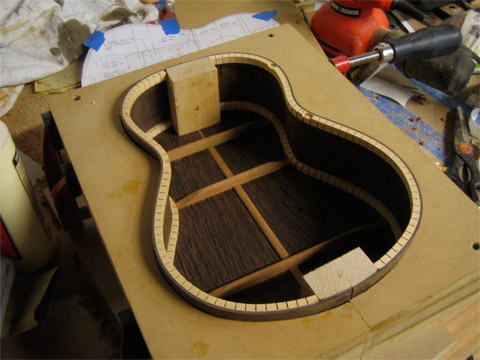 Back and sides ready for top glue up
That's where it's at for now, updates coming soon.

Join date: Jun 2008
10

IQ
how much has this set you back so far?

Join date: Jun 2007
291

IQ
I love it so far. Very nice.
I love me some good wenge.
Now Wenge on a Uke?
This, I'm interested in. Can't wait.

Join date: Apr 2008
20

IQ

I approve.
I wish there were more builds like this one around here. Electrics are cool to watch come together but acoustic instruments are simply intriguing.
Thanks for the replies.
Ryan, the price was not that bad really. The nice thing about building things this small is that everything is cheap...$15 for the wenge, $7 for the top. The bending jig probably cost around $15 to make. The biggest expense was buying a pre-slotted ebony fretboard ($18). All in all it will probably be less than $100 to build.
Cut the soundhole and bound it with koa: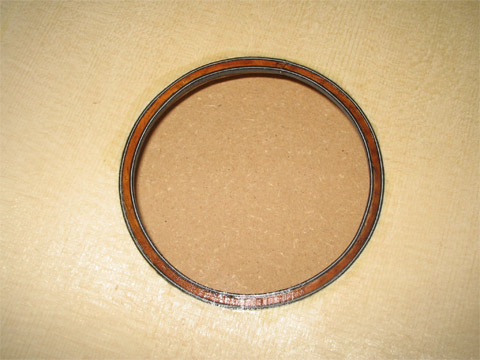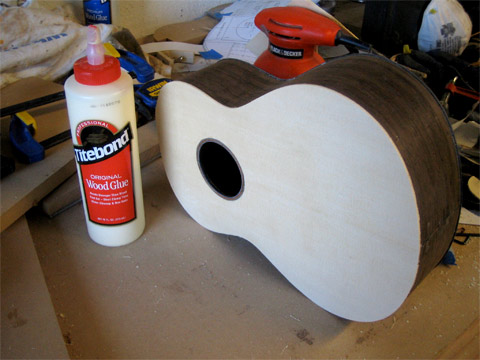 Last edited by HeinousAnus at Oct 4, 2009,
Care to share with us the details of your slide bender? (eg. do you wet then slowly apply, or steam, etc.) I just finished building me an electric uke, and am keen to move on to bigger and better things
Boysie, it's nothing too fancy. Here's a shot of the inside: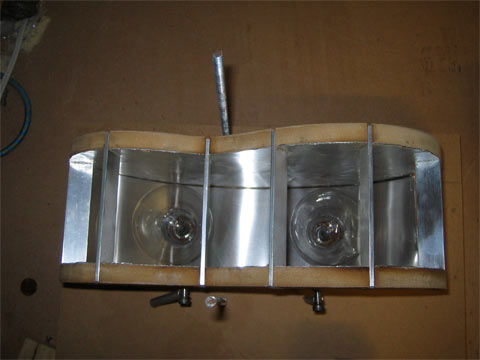 Basically, turn on the bulbs until the metal sheets get hot. While I wait I wipe a side down with wet cloth. Once the metal is hot, the side gets sandwiched between the two metal sheets, and I slowly tighten the waist clamp (the part marked "F" in the first picture). Then I attach the springs on the other wooden blocks and slowly move them out from the center to the ends to complete the bend.
Last update for the day, koa strip inlayed in the back, next up binding: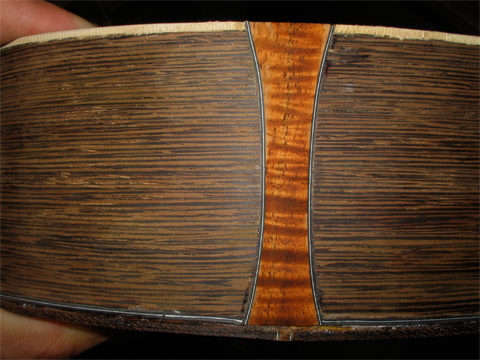 You're the best photoshopper on this site AND you're a great builder. Congrats, sir.

I love it so far. Very nice.
Thanks!
Did the binding on the back, and started on the neck.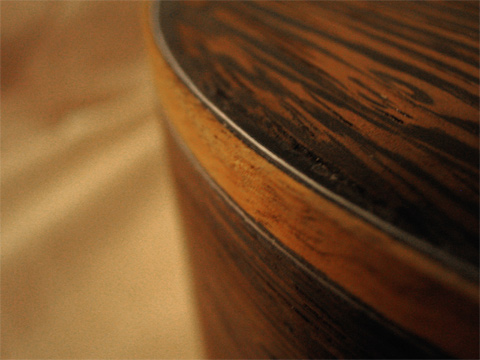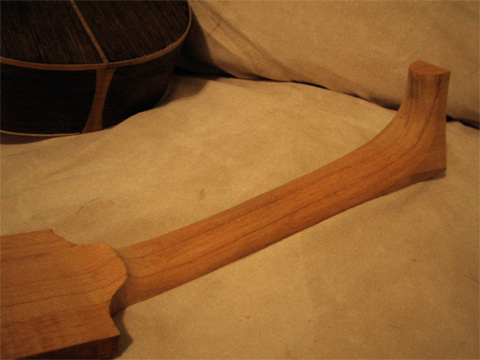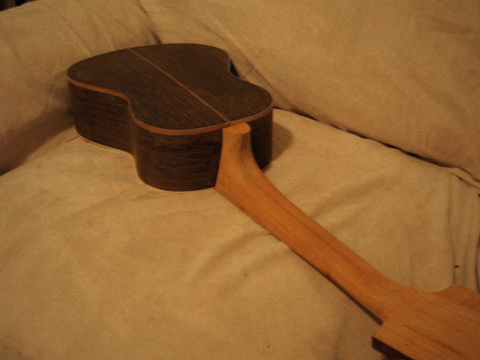 Is the binding mahogany or koa? What's the neck made of? Looks great, man. I love the wenge.

Join date: Mar 2008
180

IQ
bindings koa, necks mahogany.
Righto, Cam. I'd assume that's you on PG, otherwise you've got a pretty keen eye for wood.

Join date: Mar 2008
180

IQ
haha yeah

I'm not to good at identifying woods, I would have said that neck was more maple like than mahogany from the pictures.
Quick update: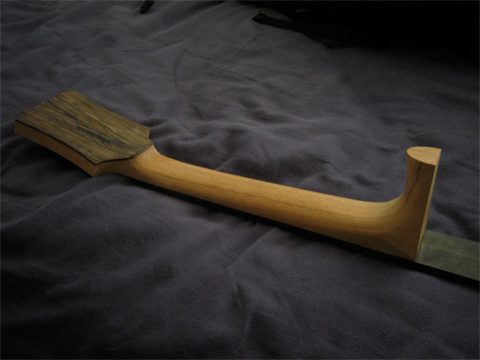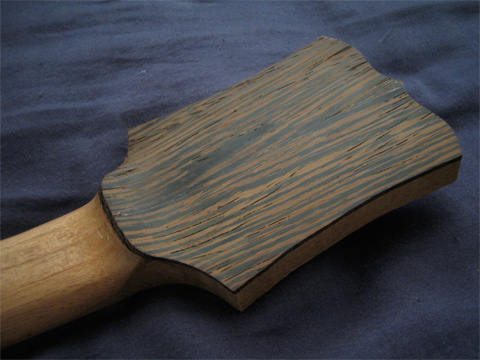 Join date: Jun 2007
291

IQ
Nice

Last edited by metalwarrior40 at Oct 27, 2009,

Join date: Dec 2008
40

IQ
I'm really loving this build.

Join date: Oct 2007
20

IQ
Been a while, but finally made more progress on this:
Fret marker inlays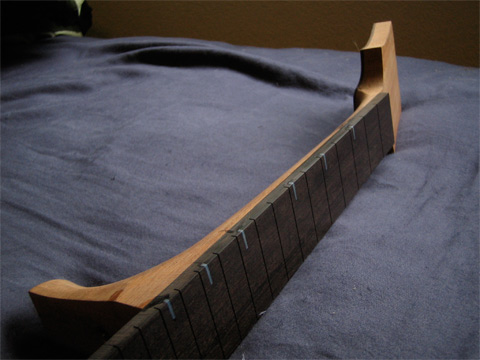 Strings!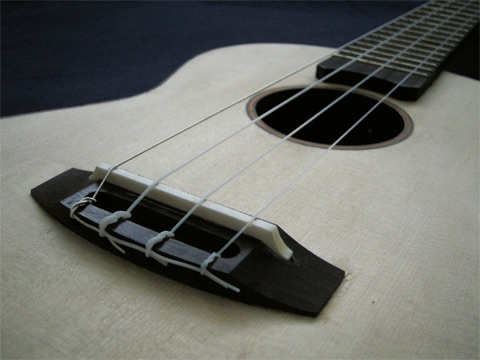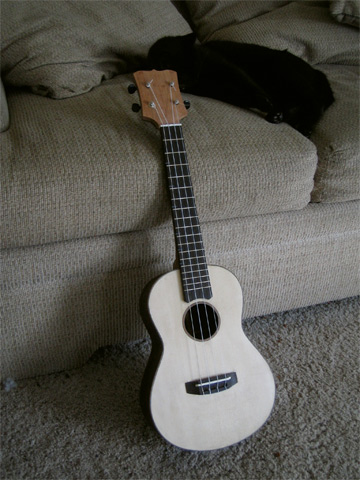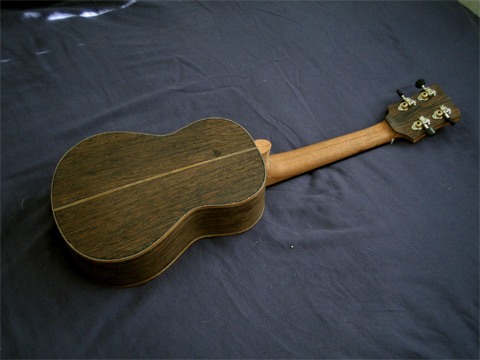 Still need to work on some parts, then lay down a finish in a few weeks probably. Oh, and get better at playing ukulele so I can put up some half decent sound clips :P

Join date: Oct 2007
20

IQ

Join date: Mar 2009
220

IQ
hmm side dots AND fret markers in one eh, thats kinda neeet. i ould have used soemthign other than blue, but the uke looks nice =]
Thanks guys. Jason, it's actually mother of pearl so it's supposed to be white, but since it's sort of clear on black it looks kind of off unless it's in the light. Not sure if this shows it any better..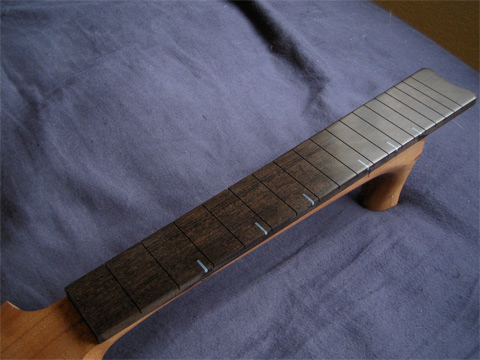 Join date: Mar 2009
220

IQ
they still look blue to me

probably just the pics though lol, or maybe im stupid =P
Nice work, Anus!

I am very impressed....and sorta jealous...goodjob!