UHNGD- UnHappy New Guitar Day
Before starting, location is Rockhampton, QLD, Australia.
So I bought this jackson RR3 transparent red off ebay from 700km south for AU$700, and had it shipped up via aust post. It arrived this morning a week after posting with the tip of the long wing broken off, as seen in the pic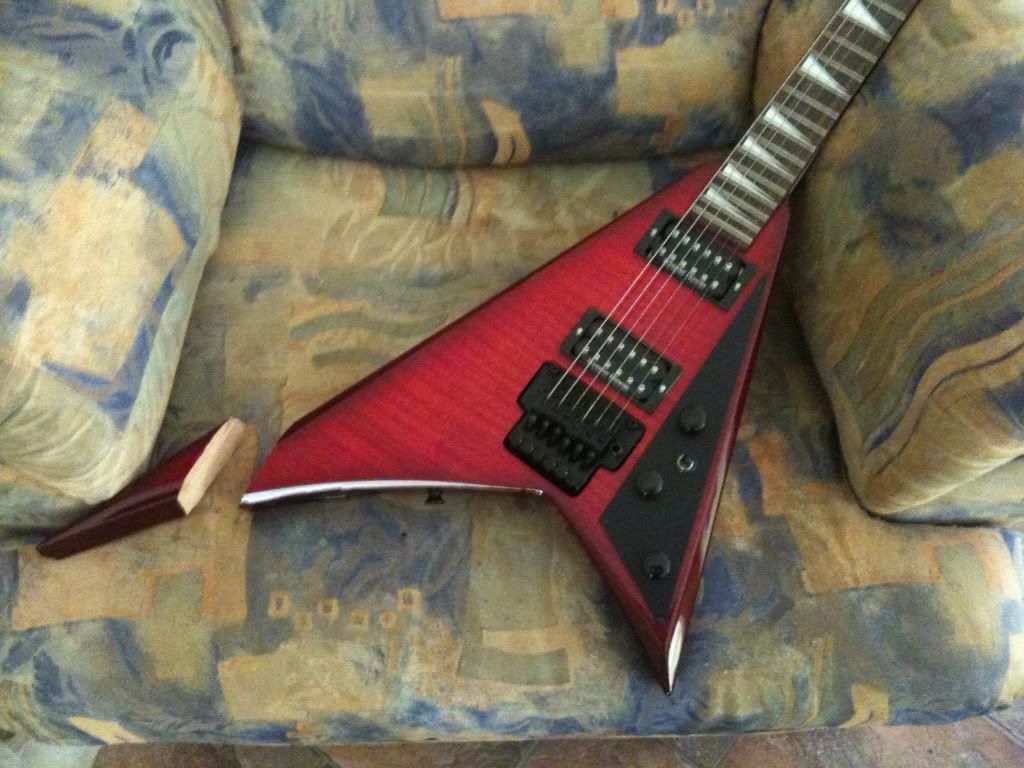 Now obviously I was shattered. But since crying won't get me an RR3 intact, I was wondering on thoughts of getting it repaired. I've talked to my friend who works at the local guitar store, and he would get his coworker to assess it when I went in with it.
The point of this thread is to ask whether others have had accidents result in situations like this and whether they've just glued the pieces back together and kept going? Or just scrapped the guitar, especially with pieces the size of this. Hope I haven't just bought some expensive Duncans.
So yeah, UnHappy New Guitar Day to me.