Immolation of a trusty friend...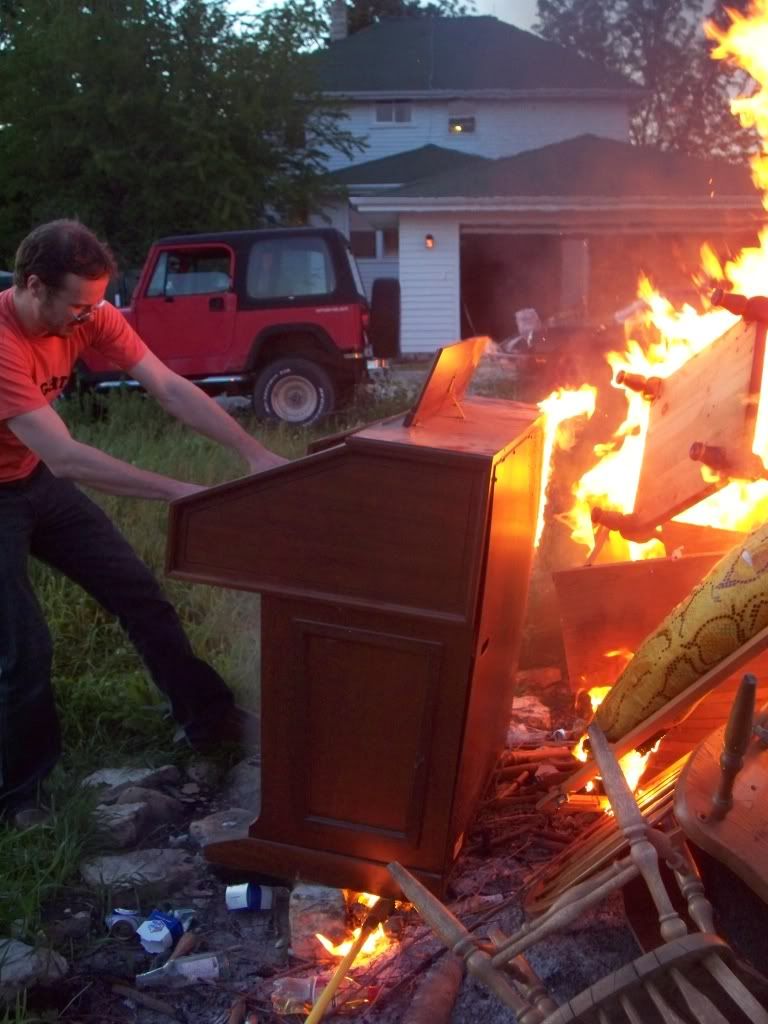 As with all my beloved, but sadly out-moded things, she was immolated in flames of glory!
My ancient and much-loved Lowrey organ.
Heavily modified, power section was harvested for other strange experiments long ago, replaced with an old 400-watt Crown, I believe.
Loud in an other-worldly, teeth-clenching way.
Her final moments were awe-inspiring to behold, as she was sacrificed upon the pyre.
Her dying gasps were the tumultuous shriekings of In-A-Gadda-Da-Vida, at a most un-holy volume, as the speakers burned and bellowed pungent smoke and cackling flame.
Appropriate, I recall that being the first thing I learned how to play, and it was on her keys...
I am cringing from the level of noise as much as from the heat of the fire.
She was quite engulfed by the time she gave it up, but the keys remained playable until the end...
Goodbye.
(yes, she was plugged into a circuit breaker.)
(yes, it was horrible, probably deadly pollution.)
(yes, it was dangerous of me to do this.)