N.A.D and Pics of my Guitar
Ok, Well yesterday I settled on purchasing an amazing amp, its a Fender Hot Rod Deville 2x12, I bought it for 500.00 which I though was a great price because it is in good shape. anyways I am also posting my amazing guitar, its an American Deluxe HSS Strat which I bought for 600.00 which I thought was a steal.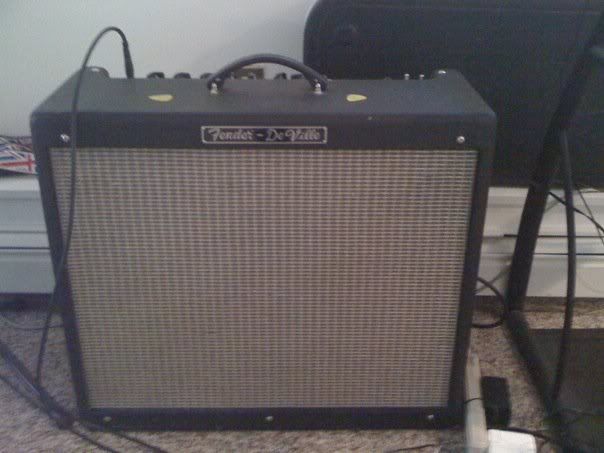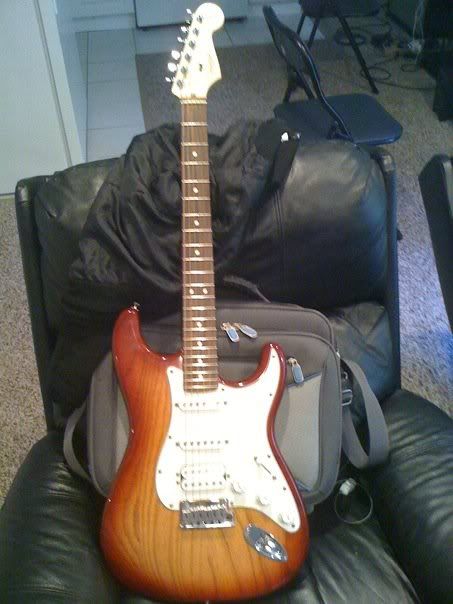 Join date: Jan 2008
50

IQ
SWEET!
HNAD!

Second Hand? Very nice gear you have.

I have to admit, I wish I could afford that (even second hand).
Our currency is almost 8 times weaker than the US dollar, so that smokin' Strat would retail for at least $2500. The Amp would also cost about $2500.

I think that guitar in Maple (neck) would look AWESOME !
Enjoy your gear...
Id love a maple neck on this
Looks nice dude! Fender makes some great stuff.

Sienna Sunburst is a great finish.
HNGD!