FT: Boss DD-3 Digital Delay (US)
I'm willing to trade a near perfect condition Boss DD-3 delay pedal (box+original papers included) for any of the following:
Korg Pitch Black tuner
Boss TU-2 tuner
Fender PT-100
+
some sort of decent compressor pedal (will consider pretty much anything besides Danelectros)
I bought this pedal last year for $115 and have used it solely for bedroom playing, it has not seen any harsh use and is without a doubt one of the best digital delays out there for it's price.
The only reason I'm trading this is because another deal I'm making on a different forum involving a similar delay pedal requires me to part with my beloved Fender PT-100 (I don't care what people say, it's a very decent pedal tuner for it's price

)
Please, no cash offers, only the pedals mentioned above. Free shipping to continental US, will ship internationally, but only at other trader's expense.

I have a +5 in the good/bad trader thread and a +23/100% positive feedback on ebay.
Pics coming soon.
Pics: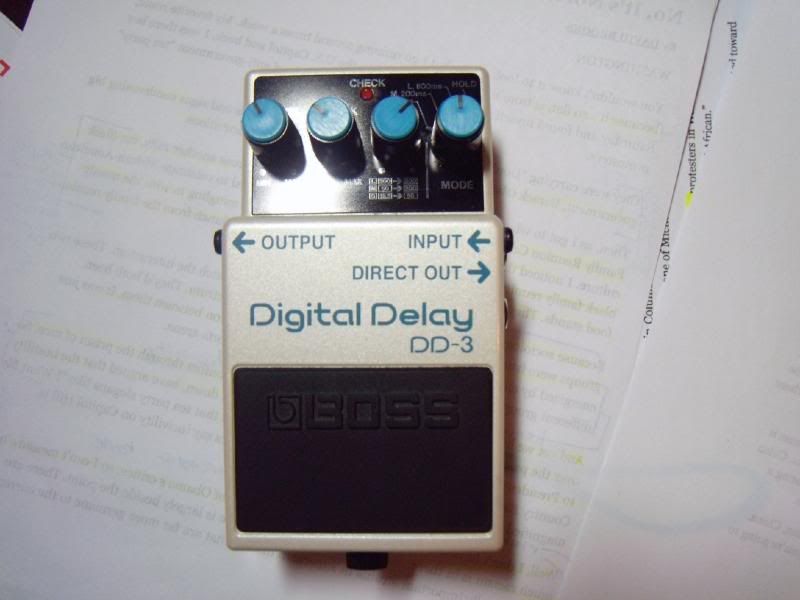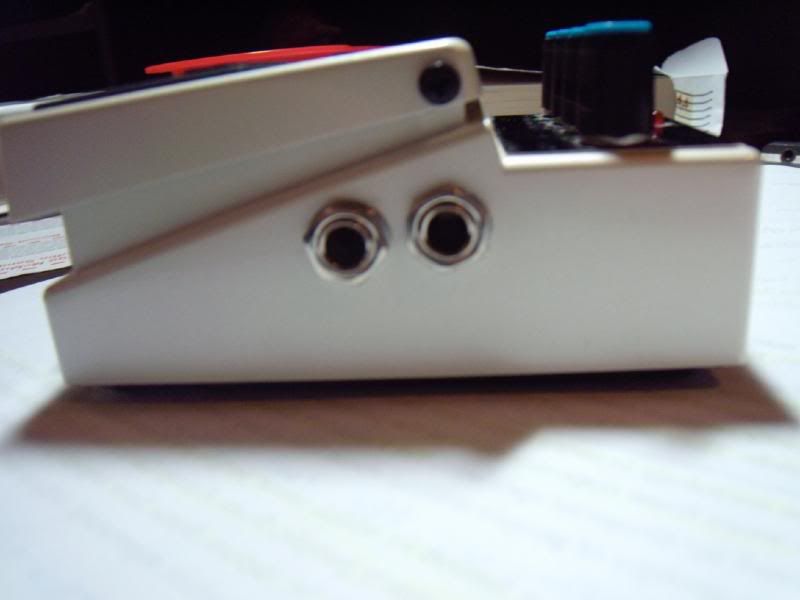 The only "damage" on the pedal is on the left side. These nicks and scratches are so small and unnoticeable that I only saw them when I put the pedal under the light to take pics. One of them is so small that you can hardly even see it in the picture (it's the tiny black speck just above the output jack)
Box + Original papers it came with: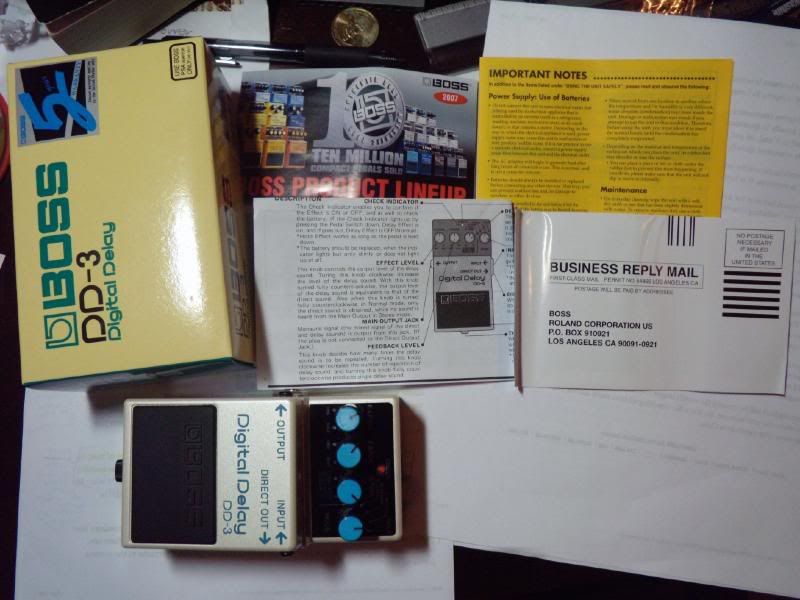 There you have it, i'll be checking my PM's frequently, so expect a quick response, also I have two other trades I forgot to put in the original post:
PT-100 + some extra cash (make an offer)
PT-100 + an MXR Phase 90

hmm you wouldnt take a boss metal zone or a "st louis" wah / volume pedal would you?
No, sorry man. I'm only looking for pedal tuners right now.