I need help with starting to finish a guitar..

Join date: Apr 2009
30

IQ
I know that nitrocellouse lacquer is one of my options for finishing the guitar.
But I'm in Ireland, and I can't find any of the stuff in a colour on eBay or Amazon, and the few websites I have found, such as
www.manchesterguitartech.com
, and StewMac, won't ship the lacquer to Ireland.
Does anyone have any suggestions?
Is there an alternative to nitrocellouse lacquer, or does anyone know of a site or place I'd be able to pick some up? Or can I just walk into a good hardware store and buy some?
I'm looking for a Wine/Cherry/Dark Red. Basically its pretty near the colour of

's face.
It needs to be in an aerosol can, as I don't have spraying equipment.
Thanks
Last edited by McCarthySFC at Oct 13, 2009,
Do you want a solid finish or a trans finish, where you can see the wood underneath?
krylon cherry red looks pretty similar!

Join date: Apr 2009
30

IQ
I would like a solid finish.
I would like a solid finish.
Well Nitro lacquer is pants really, unless you are doing a touch up or refinish on something that would have used it (old).
Sooo....you want to prime the guitar, then add your colour, then add clear.
Are you the type who is actually interested in doing a proper job, or do you just want it a different colour and can't be arsed to do it right?
I can help with the first...I won't help with the second, any further than what I have already said.
Just to qualify my expertise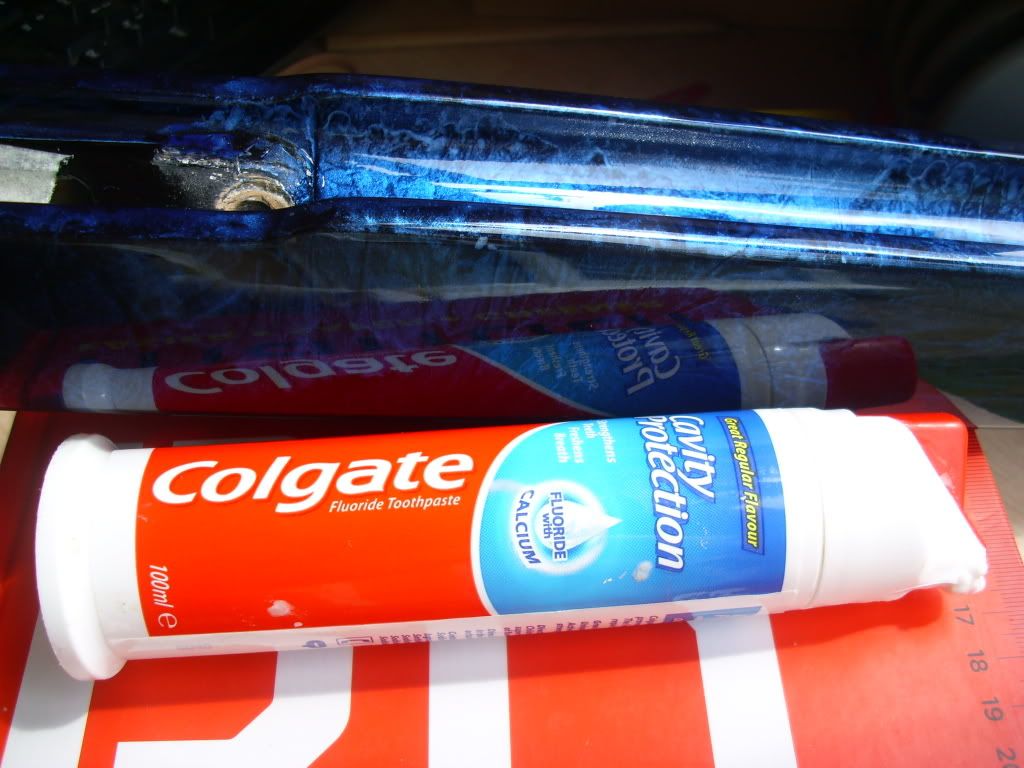 Last edited by Skeet UK at Oct 14, 2009,
SPRAY PAINT WILL WORK!!!!!!!!! and just get a few cans of lacquer for clear finish!
Join date: Oct 2008
160

IQ
I Just painted my guitar Krylon Cherry Red. Worked fine, just be careful of drips and the orange peel was a bit of a bitch but nothing a bit of whet sanding couldn't fix.

Normal spray paint will work , just take your time, 20 thin coats beats the **** out of 1 super thick one.