Carol STILL Doesn't Wear Her Safety Goggles...

Join date: Sep 2006
180

IQ
I was sifting through the old photobucket and found my old pics from the "Carol never wore her safety goggles" thread and thought that the Pit need to re-cap that whole incident, since it was hilarious.
Here's the original:
And here's a few I did for the old thread: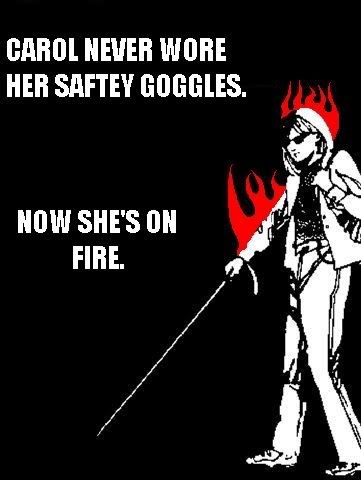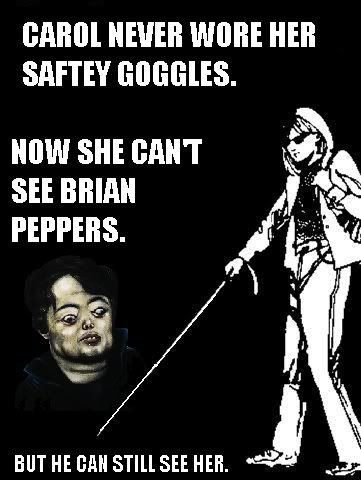 Let's get going, guys! These were hilarious, and I'm sure you guys have new ideas...