FS: Fernandes Ravelle Deluxe [CAN/USA]
Hey so I've been trying to sell this thing locally, but to no avail.
So I thought I'd put it up here. I'm not really expecting to sell it here, so I'm not really sure on shipping rates or anything, but if you really want it, I'll find out all there is to know.
Here it is:
Fernandes Ravelle Deluxe (discontinued SD model)
chambered Mahogany (really thick but lighter than my Iceman)
set neck
Seymour Duncan JB/Jazz
Grover Tuners
Fernandes fitted Hardcase
It's in mint condition, no scratches, anything. The neck is straight as an arrow, action is good. Could benefit from a set-up, but so does every other guitar. I've had it for about 8 months, but hardly play it.
It sounds great, the JB/Jazz set is really nice. I'm actually trying to get funds together to put a JB into my Iceman.
$800 CND FIRM, without shipping.
Pics:
full
body
top side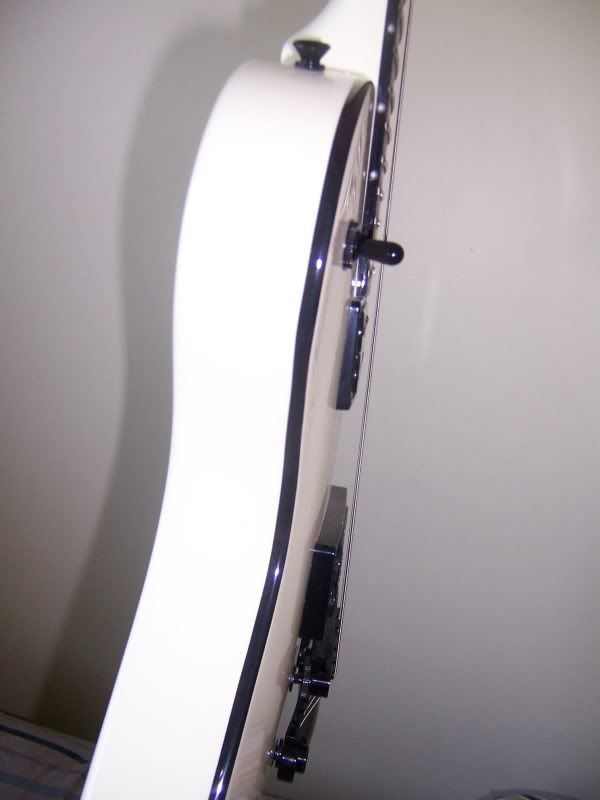 bottom side
back
cat (not included)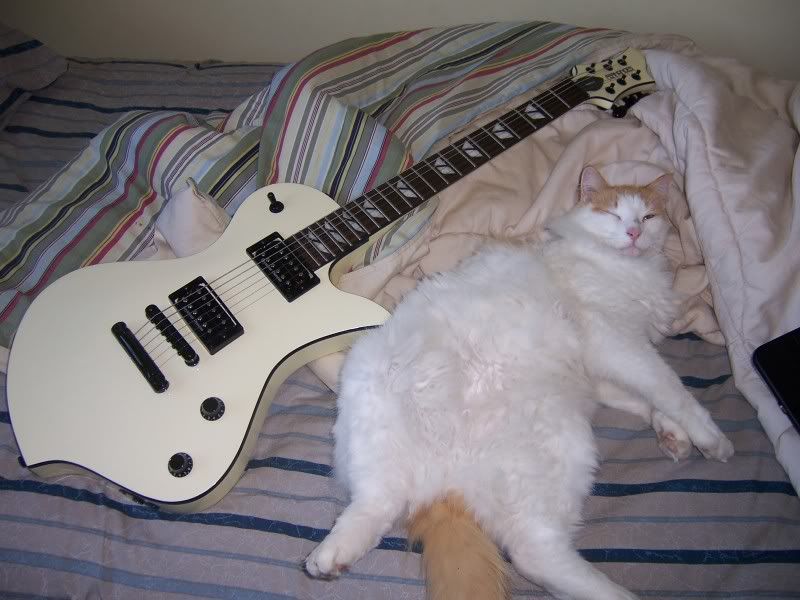 Case

Join date: Dec 2008
60

IQ
sexy guitar. how much extra to throw in the delicious pussy?

bump for you :P
sexy guitar. how much extra to throw in the delicious pussy?

bump for you :P
Sorry no shipping to Asia

Or UK for that matter
possibly willing to trade for another guitar or pedals or something