Clear guitar
Ok, so I went and saw Mastodon last weekend (twas an awesome show)

anyway, the guitarist had this one guitar that was clear, except for the fretboard it was completely see though.

What I want to know is... Where do I find a guitar like this?

the guitar itself looked like a Gibson Flying V design, but I saw nothing on their website about any clear guitars.

So yeah, anyone know where I can get something like this?
yeah its not any of those

Join date: Sep 2008
10

IQ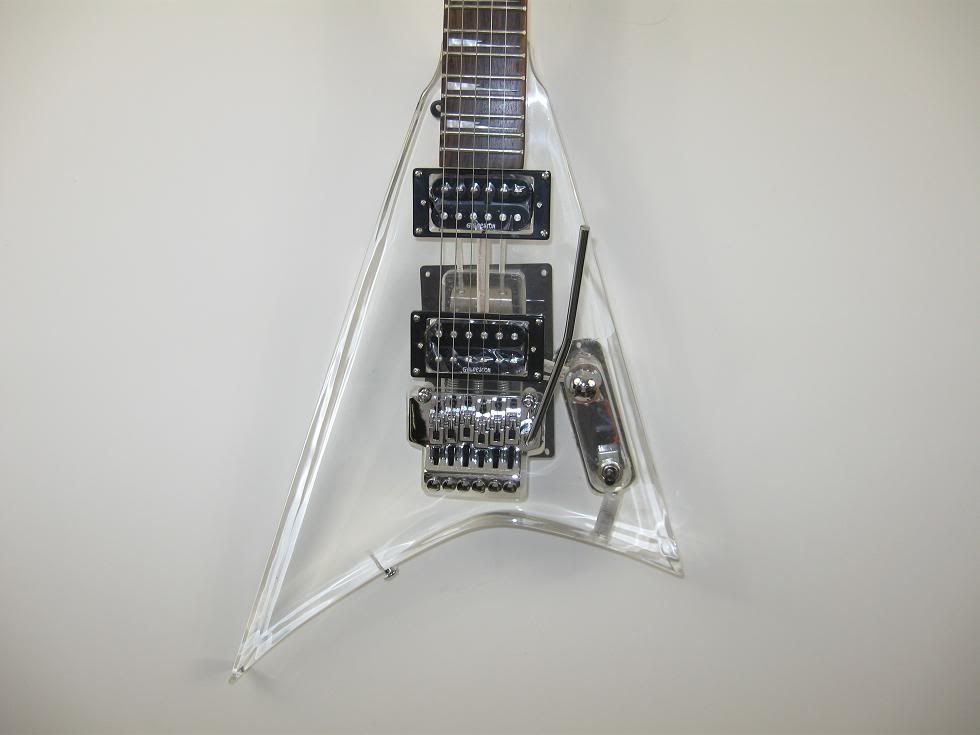 basically that, TS?
Join date: Nov 2007
81

IQ

Join date: Oct 2008
20

IQ
Dave Grohl has one - they look cool for about 10 seconds.
Hammett has one also i think...


He has liquid in his though, he wanted to have his piss in it.


Check the guys wiki page...it normally has a list of equipment on it but you know wiki normally sucks ass

Join date: Dec 2008
20

IQ
I saw a clear flying V copy at South Austin Music in Austin, TX. No idea on the brand but yeah just thought I would throw that out there.
Last edited by Mr. Slave at Oct 16, 2009,
Stuff..?!?

Join date: Dec 2005
379

IQ
Tonewise...are they any good?
YES THATS IT!!!
wow, its not that expensive (compared to other guitars) too.
*considers this
1. Get one
2. Fill it with your blood! (or someone elses

)
3. Own an awesome guitar