SJM updrages

Join date: Apr 2009
60

IQ
So I got a SX SJM over the summer with the intention of replacing many of the parts and making it into a pretty nice guitar from an ok guitar. I've already purchased a replacement bridge from a Fender Mustang to put in it because the strings slide off this bridge pretty easily and I def want to replace the pickguard with a turtoise shell but not for the $80+ that everyone has quoted me for online. I know I want to replace the tuners and possibly the knobs and such for a nice cleaner look than these stock plastic knobs.
SO! Now that you know what I plan on doing I'd love some feedback and some suggestions as to what parts I should get for this thing and what you would do to it. Please include links or pics if possible of the parts your suggesting or have bought/used yourself. Use your imagination kids I'm open to anything.
Pics for reference because I know you'd want them ;]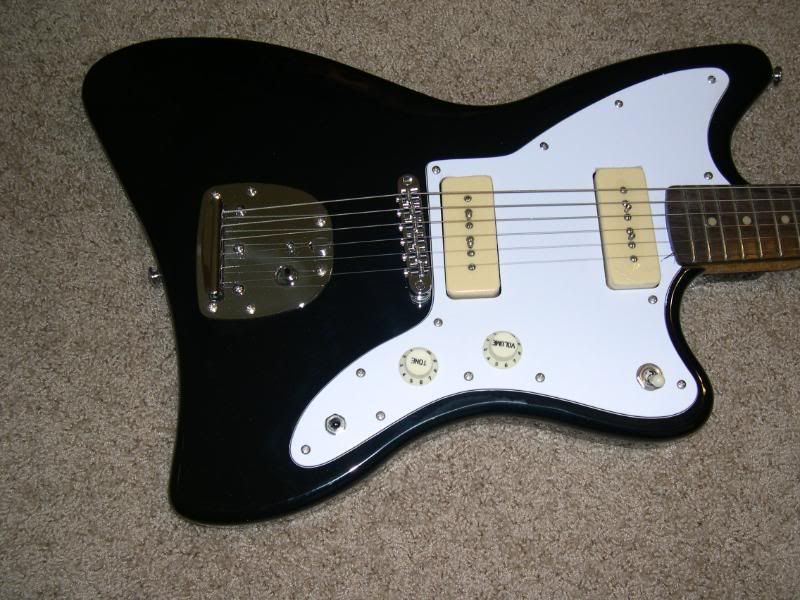 Last edited by skaterforsale at Oct 20, 2009,

Join date: Aug 2006
90

IQ

Join date: Apr 2009
60

IQ
Ah crap, typo. Sorry guys...