Feeler: Peavey 5150
its a 1991 non-block letter? O_o

I thought all the early ones were block letter
yeah this one isnt a 1991 model. all the 5150s made in the first 2-3 years had EVH in block lettersunder the red and grean lights like the pic below of my old one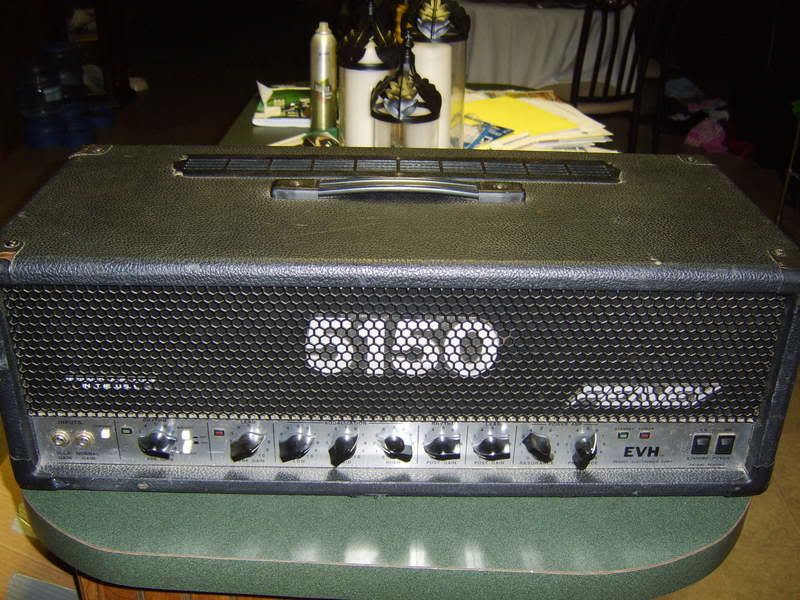 Join date: Dec 2007
200

IQ
if you email peavey the serial number they can tell you what year it's from. i emailed them a while back when i got my 5150 and they got back to me within 2 days.
trade plus a wee bit o' cash for my TSL60?
ahh well I must have the year wrong o.O. I'll email them and ask but I know I saw a 1991 inside somewhere *scratches head*

but no thank you spiff, the only Marshall I'd be interested in would be the 2000. Thanks for the offer though.
I mean the 100W spiff, I'm sorry
it's all good. best of luck!
no interest at all? I'm open to offers

Join date: Jun 2008
50

IQ
My amp head + a set of EMG 81/85's?

If you haven't checked this amp out btw, you should. Amazing cleans for a high gain recto style amp!
No thanks on the B-52, I've never really been a fan, and I've just gotten rid of a set of EMGs myself

thanks for the offer though