2007 Fender Tele
2007 Fender MIM Telecaster. Black Body with a Maple neck/fretboard. This guitar is completely stock. She is in great shape but there are a few minor flaws here and there, nothing major. She plays great but unfortunately she has seen more dust than anything. I guess I am just more of a Gibson and ESP fan than anything. Im looking to get $300 for her.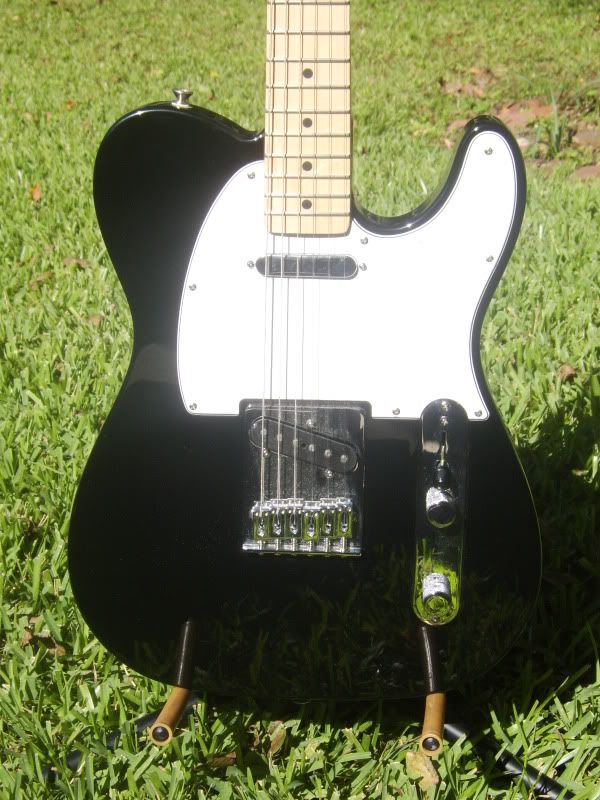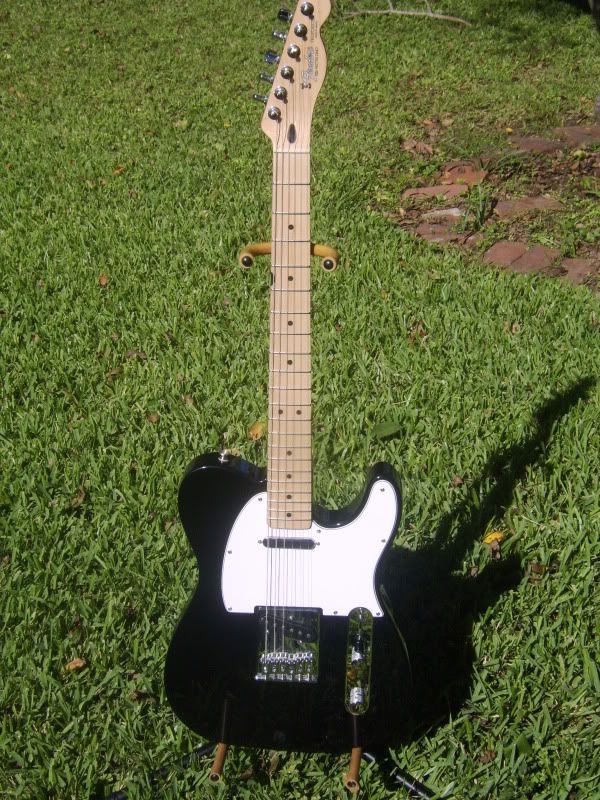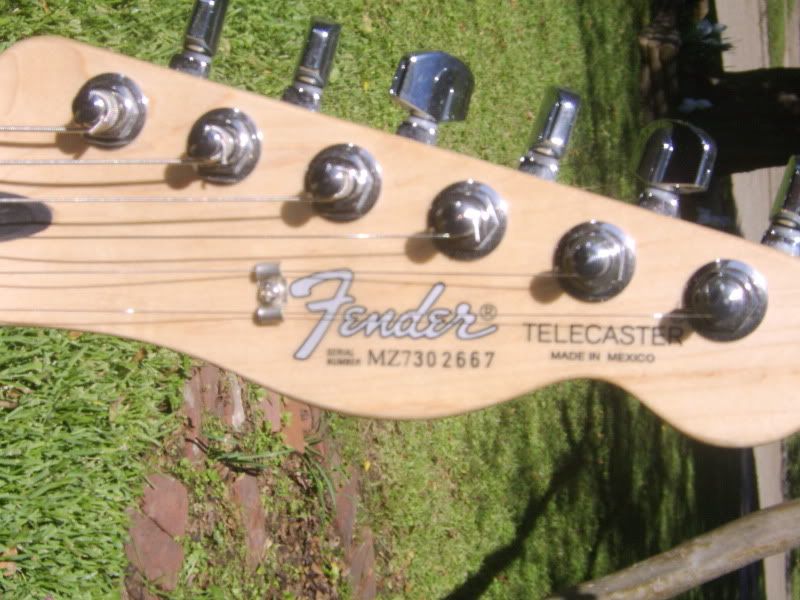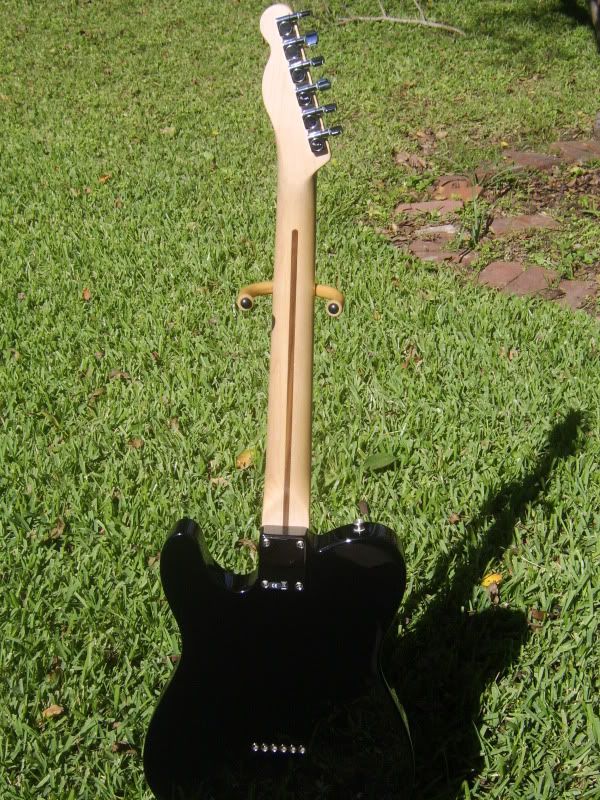 Join date: Jul 2008
40

IQ
Lovely guitar, but I just bought myself a Tele so can't help you there I'm afraid.

Join date: Jul 2008
40

IQ
Sorry for the double post, but are you still selling the Ibanez Tubescreamer? If so, would you consider shipping it to Holland?

Join date: Feb 2008
80

IQ
would you consider a straight up trade for a peavey classic 30?
normally i would consider it. but i am in need of cash only on this one. thanks for the offer though

Join date: May 2009
20

IQ
if you cover all shipping cost......PM me your info if you are interested
any sort of case/straplocks/other stuff included?
it does have a Fender Gigbag
Hey man i might wanna buy this... you said minor flaws? what exactly do you mean?
sorry it took so long to answer you, ive been out of town since last weds.
there are some scratches on the pickguard. There is a small ding behind the control plate, a tiny mark on the top edge. You can see both of those in the pic below. and about 1 1/2 inches behind the bridge there are 4 rub marks that i cant get with my camera. it looks like they can be buffed out but they didnt bother me so i never tried.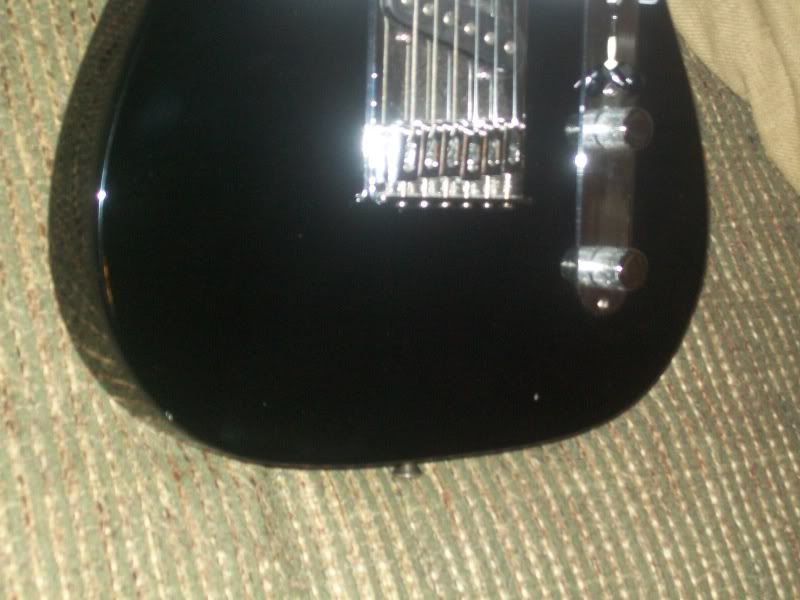 No problem... Those don't look bad at all either. Would it come with the gigbag you mentioned earlier?

Join date: Nov 2006
70

IQ
do u know if its routed for a humbucker in either or both spots?

any interest in trades?
How would i go about paying for this, too? Do you do paypal or something similar?
yes the gigbag is included

i have no clue if its routed for a humbucker and sorry but cash is king
I would just send you $300 in the mail?
I would just send you $300 in the mail?
PMed

Join date: Dec 2007
50

IQ