NGDs (Little Late)
So the story first, I got an amazing deal on a Squier Classic Vibes Strat and some BKP Apaches about a month ago, all for £310. I thought the Squiers pickups were good but not as good as the BKPs plus im not a fan of the Aged Hardware on it or the Ultra Thick Pickguard!!
So heres what the standard Clasic Vibes Looks Like:

And heres what mine looks like now: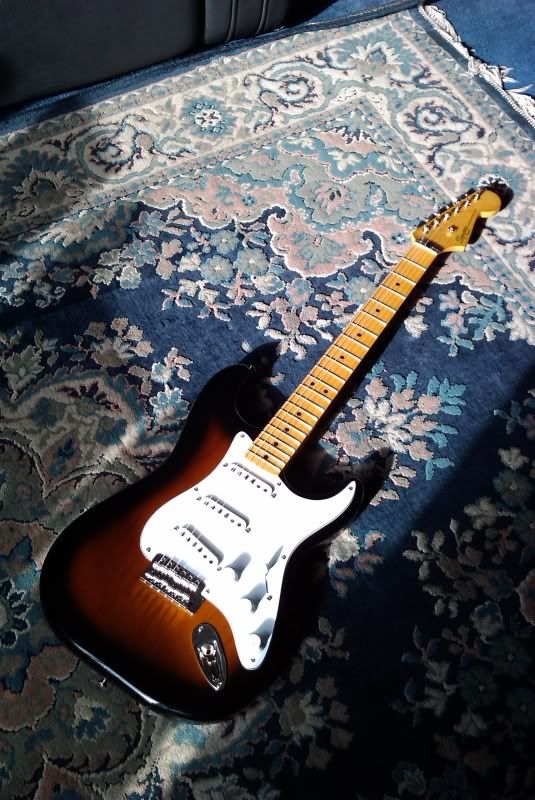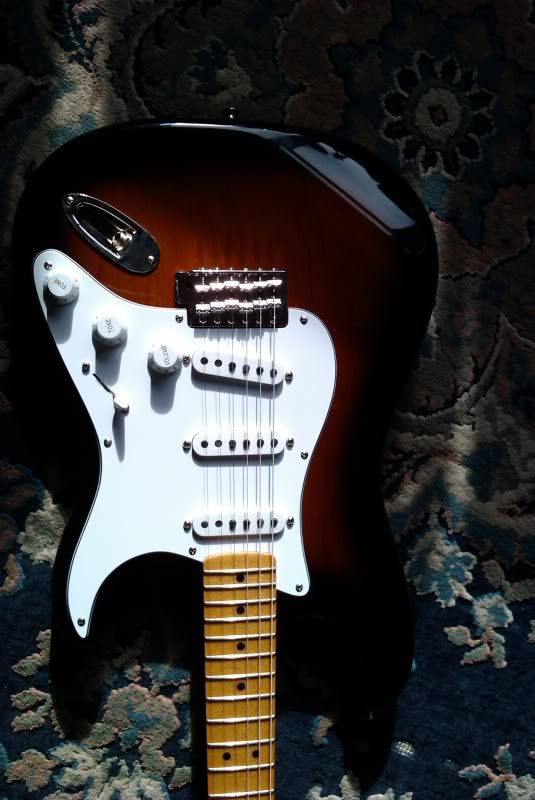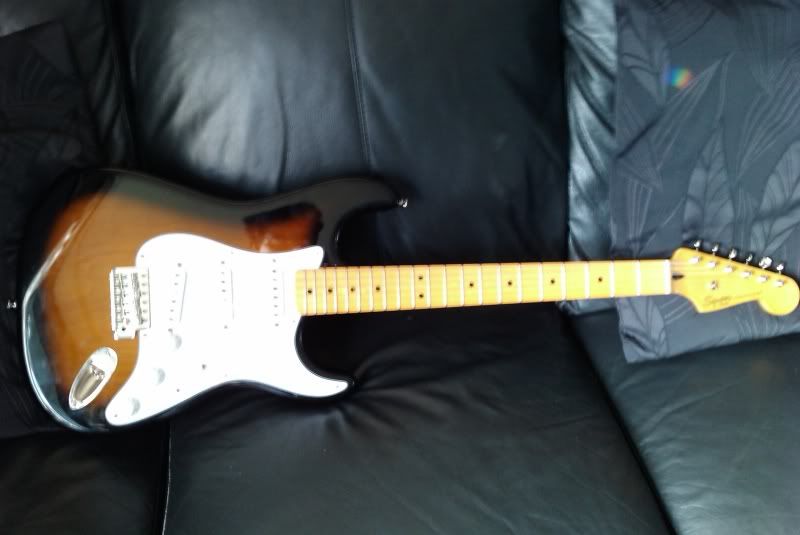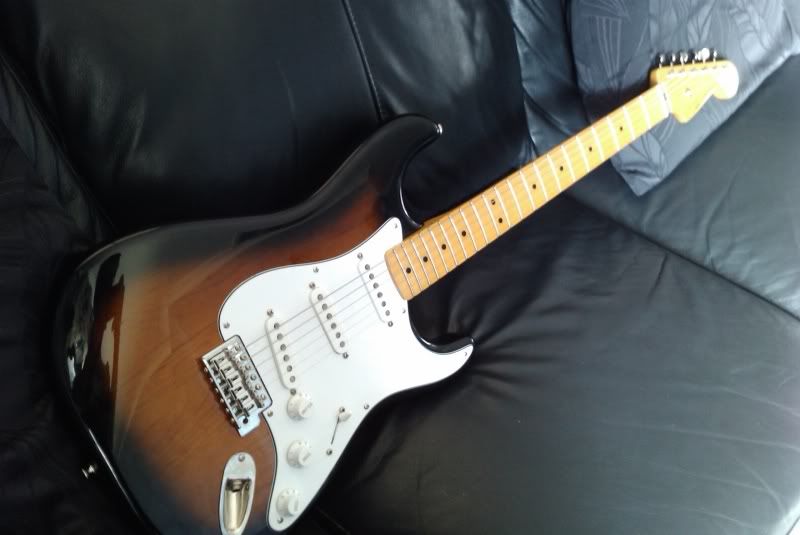 Ive put this guitar next to my friends American Standard and it actually doesnt look far off what his does visually. Im in the process of putting some audio online of the Classic Vibes Before and After so please excuse the crappy playing!!
And up next, another story, so my brother passed away a month ago and i wanted to honour him in my own way so i bought some Fender Texas Specials and decided to modd my tele out in his honour, i also wrote his name inside the guitar where the neck joins to the body. Its now the Ultimate Blues Guitar for me and will always be a fitting tribute to my Big Bro.
But enough talk heres some pics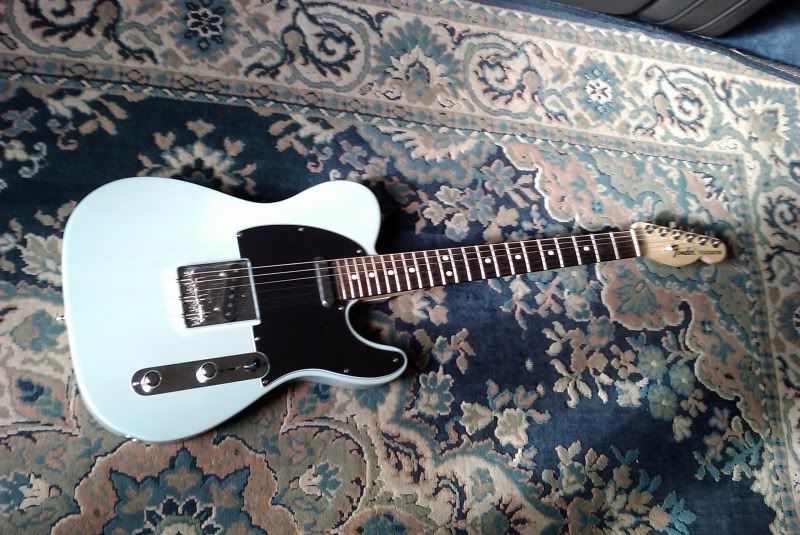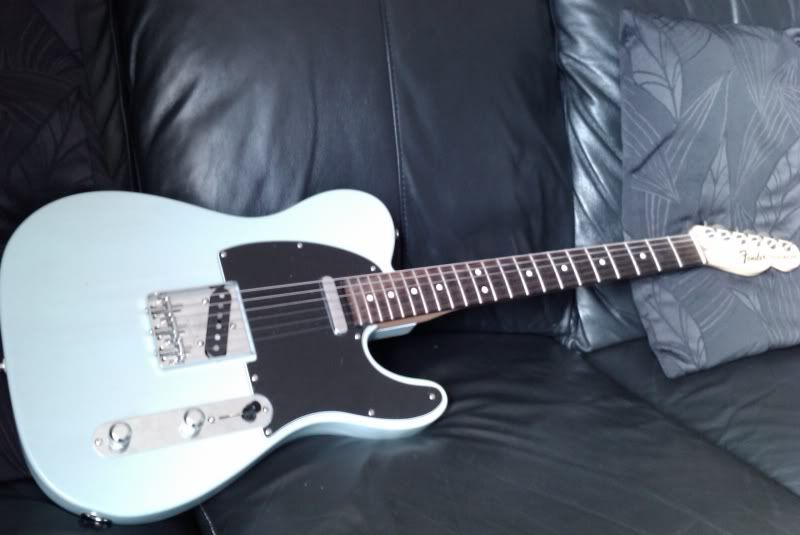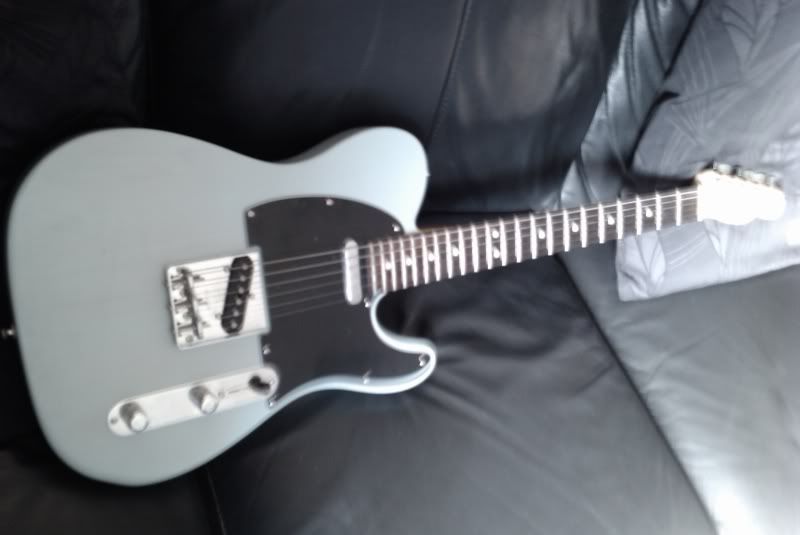 And Finally A Family Shot:
Thanks For Looking Guys.
Sorry to hear 'bout ya bro

Nice looking tele and strat though!

Join date: Aug 2006
70

IQ
Nice Tele, and I'm sorry to hear about your brother

Anyways, that's a really nice Squier

have fun with it!


Join date: Dec 2008
220

IQ
I'm sorry to hear about you brother, but hey, I bet he's really proud that you did that for him.

I like the stratocaster a lot aswell! I am actually really glad you put these pictures up aswell, because I have the classic player 50s stratocaster, and I really wanted to know what it looked like with white hardware. This picture helps a lot because my guitar looks very similar to the classic vibe.
Oyeah are the pickup covers and pickguard white or parchment?
Thanks.

Last edited by familybucket at Oct 25, 2009,

Join date: Dec 2008
30

IQ
very pretty
love the tele, sorry to hear about your brother

you have some nice looking guitars


Join date: Dec 2006
287

IQ
That
is one really nice
carpet.

And nice collection.

Sorry to hear about your brother though.

Join date: Aug 2007
50

IQ
Hope your brother rests in peace!
Love what you've done with your Strat and Tele, look really great bud.
All the best!
your bros smiling down at you


Join date: Dec 2008
220

IQ
Also, what do you think of the Apaches?
Also, what do you think of the Apaches?
cheers for your kind words, i love them they give a real good 50s strat sound, im going to be uploading some mp3s of them along with the one ive already uploaded stock.
but the bridge pickup does have a slightly hotter tone than that of a 50s strat
sorry to hear about your brother.

happy new guitar day nonetheless.

Join date: Jun 2009
130

IQ
Sorry about your brother.

Helluva collection though...

And I might need to get a squire :P
Jeez. your up to 9 guitars now nav. I forgot that you bought the Amber Epiphone.

Very nice guitar Collection you have, And that Classic Vibe Strat is Gorgeous and sounds fantastic through my Soldano. I urge anyone to try a Classic vibe, They are simply the best Squier out there at the moment.