Zombie Survival Sheet

Join date: Feb 2006
130

IQ
Unlike all the other zombie threads, this one has pictures.
I'm working on mine now. Go go go!
EDIT: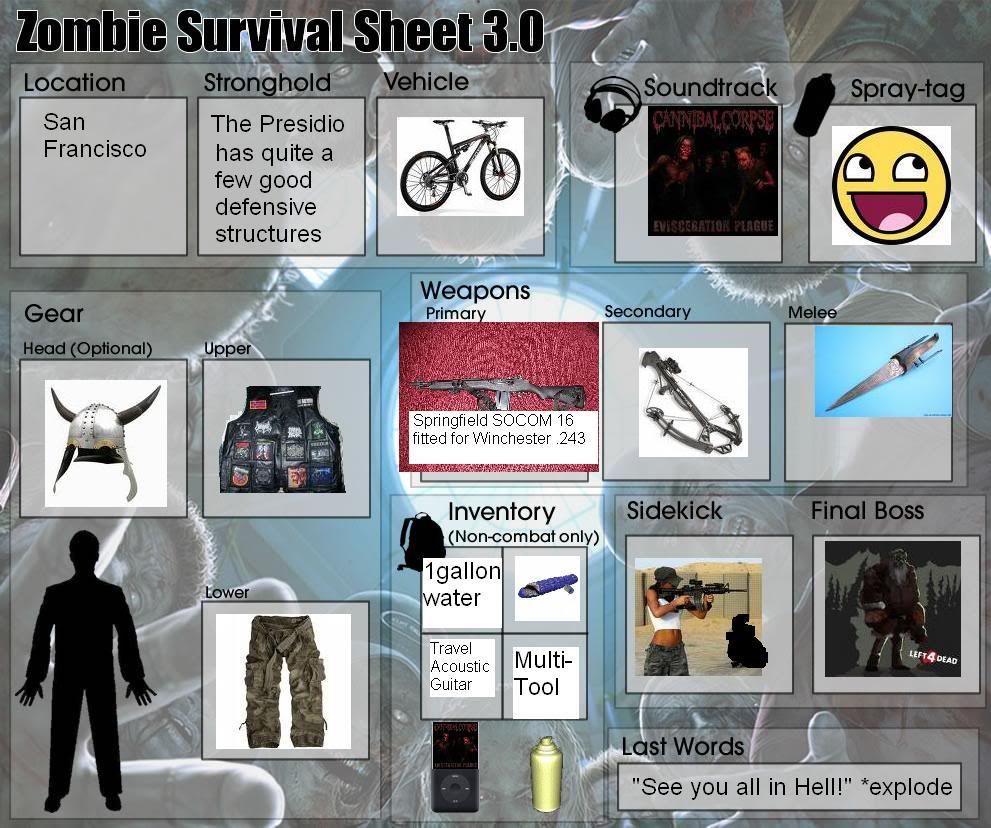 Gun info: Springfield Armory SOCOM 16 fitted to fire Winchester .243 shells. Less weight = more ammo, short barrel for medium range, and the .243 is suitable for hunting larger game with a well placed shot (the only shot you can afford to make). No scope, those are for pussies and I work just fine without one.
Last edited by woodenbandman at Oct 28, 2009,