Npd!
My Saltbooster arrived this morning

It's really good, very impressed with Mike again.
Here she is: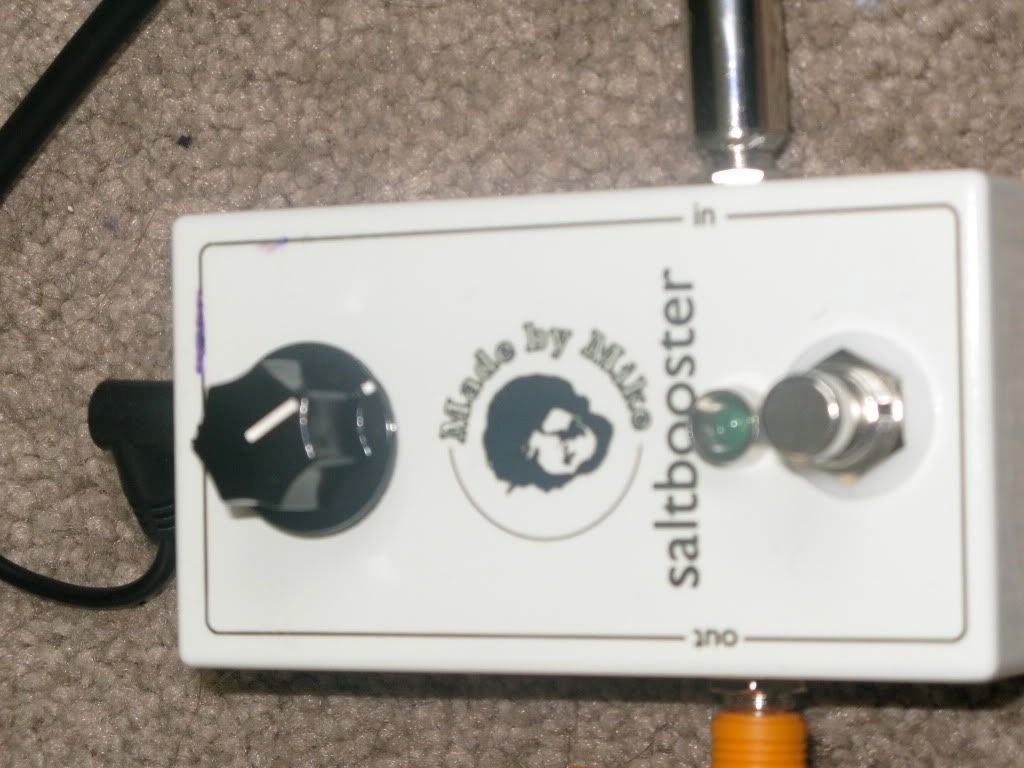 Family shot: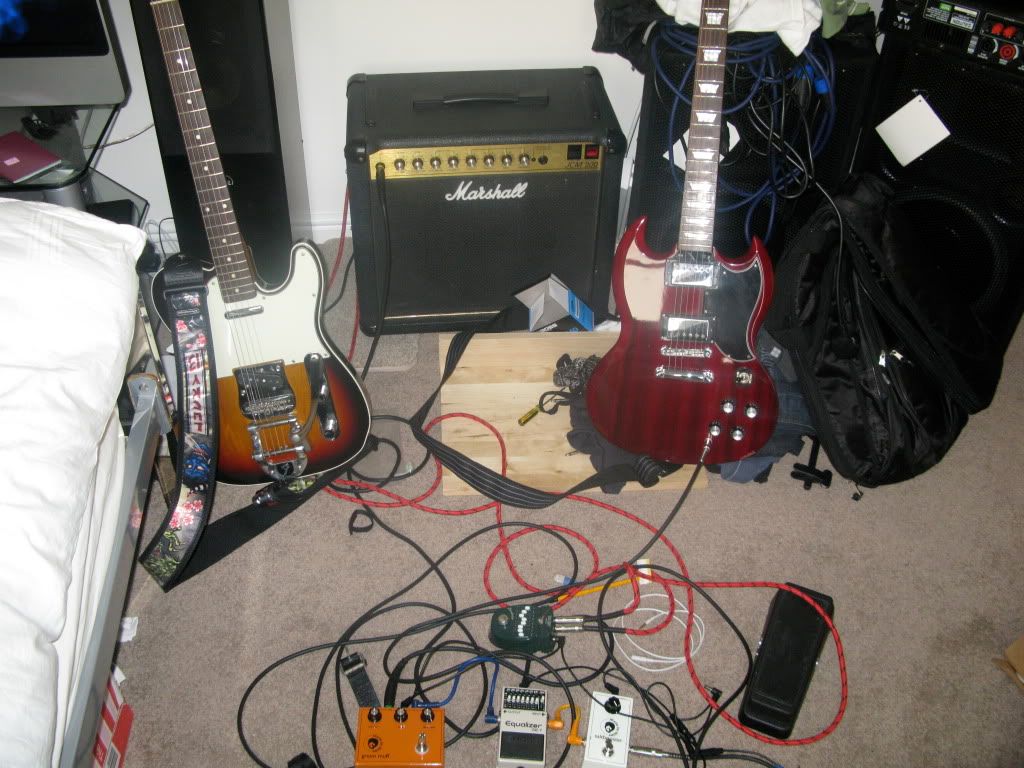 a clean booster???? great!.. eh! wait a minute... 2 Eq?? jajaja versatility man

Join date: Jul 2008
40

IQ
Oh cool I love Mike's stuff. I kinda want the salt muff, maybe w/ mid boost

Now I have GAS for that again, although I kinda like the dano CC fuzz which he demo'd as well. HNPD anyway

Join date: Jun 2009
270

IQ
nice! I'm afraid my eyes were a little more fixed on the JCM900, but nice nonetheless! How does it sound?
Progfolk: that orange box down the front is infact the Saltmuff

It sounds awesome I would
recommend it!
SAS: It sounds great, I'm just working on tweaking my tone at the moment. Since it's single channel I use the GE-7 as a slight boost and then boost it again. The dano is for fattening up my tele before I swap the p/ups


Join date: May 2009
60

IQ
I've never heard of this pedal. Does the guy who makes them have a website?
HNAD btw.

EDIT: Doesn't matter, I found it.

Join date: Feb 2009
40

IQ
I want the JCM and the tele, nice pedal too