Schecter Hellraiser, Super Low Price
Yep, here it is again. I'm selling an 07 Schecter Hellraiser. I won't go into detail, you know all about these guitars. It does have the original EMG 81/85 combo and sounds fantastic, even through a POS amp. Only 2 small dings and some buckle rash which is shown in the pictures. I'm selling, due to fund rent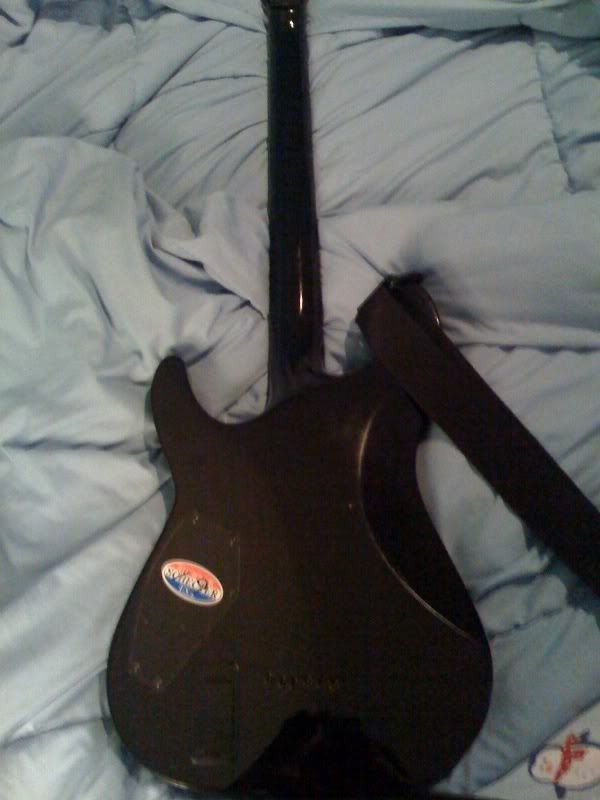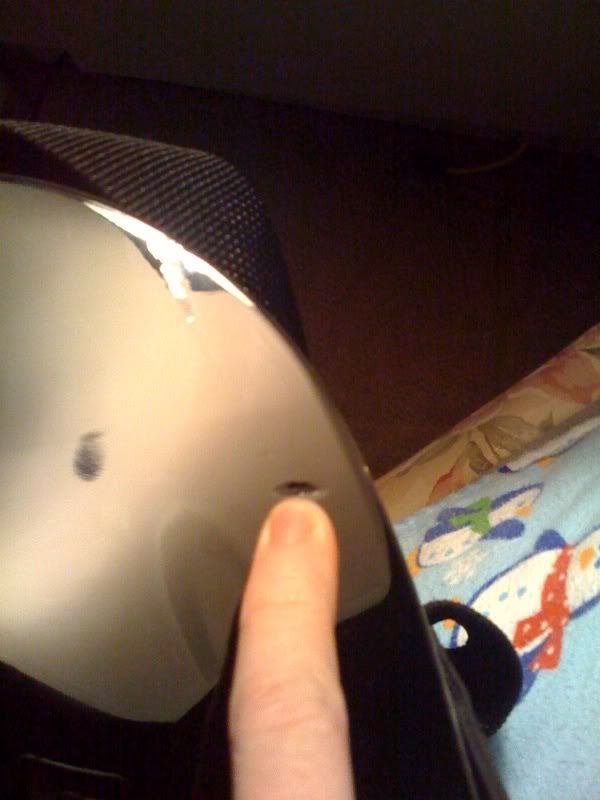 Join date: Nov 2006
60

IQ
what exactly is ur super low price?

and please tell me where u got those red strings.
Oh my apologies,

350 plus shipping takes it

and at my local shop, they're not on it now, but their Red Devils
whoa no interest?

350 Shipped
bump, someone take this, you will not be disappointed

christmas gift maybe?
cheering up gift?
wife letting you have it..gift?
Someone buy this! Great guitar! I used to have it until i got the one with the OFR

Great Price! good luck!
If you're tempted, then go for it

I really need to move this guys
whens the absolute last day to buy it? i saw this a week ago and have been saving....
my guitar savings is only up to 100 at this point... so ill need the expiration date plz.
I've been trying to unload it for awhile, so 2 weeks until rent's due, and it goes to the evilbay
im pretty sure i can save up enough, but it sure is going to be tough... lol. i need to sell some stuff asap....
sounds good man, I'm sure it will still be here. Shoot me a PM if you do manage.
Hey man do you still have those BKP naukbombs?
wow..I mean Nailbombs..lol
I do but I'm saving them to put in my RR1T
sorry
hey do you have a case for the guitar? and if you do, is that extra cash?
its 350 WITH shipping right?
I don't have a case with it, but I will pack it extremely well, boxed, packing paper and packing peanuts so it's safe.
back up for sale, deal apparently fell through. I WILL ONLY ACCEPT A MONEY ORDER/PERSONAL CHECK, I DO NOT HAVE PAYPAL NOR INTEND TO GET IT SINCE I DON'T HAVE A CREDIT CARD.

thanks
back up for sale, deal apparently fell through. I WILL ONLY ACCEPT A MONEY ORDER/PERSONAL CHECK, I DO NOT HAVE PAYPAL NOR INTEND TO GET IT SINCE I DON'T HAVE A CREDIT CARD.

thanks
dont give up on me yet!!!! pm'd sucka..... LoL
I'm interested.

But I won't conduct a sale via a money order/personal check.

You sure you won't accept paypal?
I'm sure, and it's sold, pending payment
for the time being this is back on the market, I'm having problems collecting payment from the potential buyer. 350 shipped takes it
I can't man, as much as I'd love to, I've been ripped off in the past through paypal *somehow* and I don't have a credit card/bank account. I'm still with my folks :P
You're still with your folks?
They are charging you rent?

Sucks doesn't it? It's only fair though, but yes I'm getting the feeling the buyer has wasted my time, so this is going back up. I can only take a personal check or money order though. I am on eBay under scoates13 with all 100% references if that makes anyone more confident.
to the top, help me move this guys
You're probably not going to sell this without PayPal.
Why not just have your mom or dad set one up?
I understand that, but I've gotten ripped off through paypal before, and they didn't even back me up. So I've done away with it

Join date: Jul 2007
180

IQ
The fact your story change from, not having one and not wanting to get one because you have no bank account to not using it anymore because you were ripped off puts you in a red zone for any potential buyers. In my eyes it appears that you are trying to rip someone off.

Unless you were buying with paypal i see no way of getting ripped off, you get paid, request a check to be mailed out, then ship the guitar.
well I got sick of people asking about it, and I was buying with paypal, and the asshole changed his ad, and made it appear as if I was buying a completely different item, I tried canceling the transaction and trying to get my money back, but paypal said there was no way I could do that. I have no intentions of ripping anyone off, I believe in karma when it comes to these things. But I don't see why people have an issue with a personal check or a money order, I allow it to clear, and I ship, it's that simple people.