FS/FT: Marshall 800, Kramer Guitar, Avatar 212 cab, etc

Join date: Dec 2007
50

IQ
Hey guys, the time has come to buy the ever so sexy orange rocker 30, soi I have to move some stuff first as well as pay some bills! Here it all is, prices and all.
1985 Marshall JCM 800 2205, 2 channel 50 watt head. This sucker I said I will never sell, but as we all know things come up. It is in close to perfect condition, no real rips in the tolex or anything. I just put in new JJ tubes a couple days ago and cleaned all the pots. This thing SINGS, especially with a tubescreamer out front. I will let this go for 925+ship and paypal.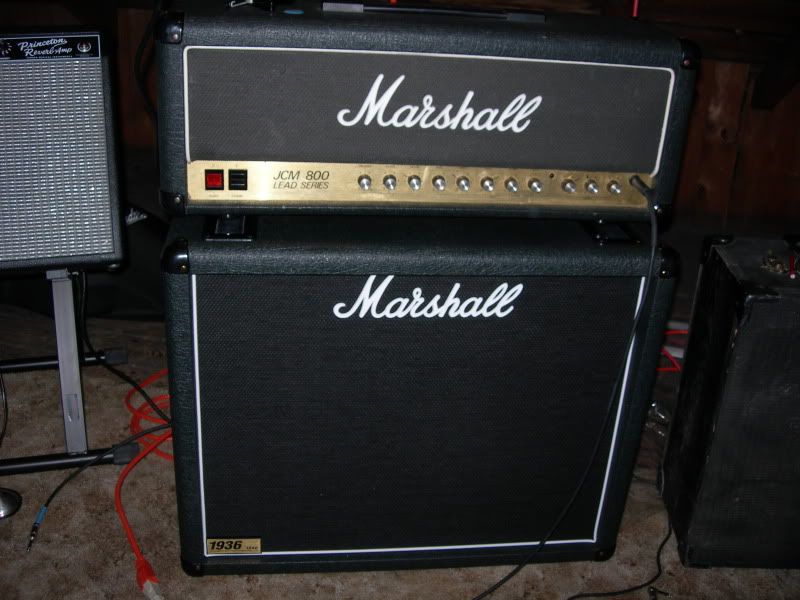 Up next is a Kramer Striker FR-424CM. This is an AWESOME lower end guitar, with a floyd rose trem. I upgraded the pickups to the hot rodded seymour duncan set (JB/Jazz combo) and it is really a pretty solid guitar now. I dont really want to sell it, but I will for the right price. The guitar was 350, pickups were 120, case was 50 I will sell it for 300 shipped in a hardshell tweed case. This is a killer deal for an awesome shredder, it sounds great clean too with the jazz pickup and coil tap!
Up next is an avatar 212 partial open back cab in blonde and oxblood. This is in good condition, no real huge blems or anything and sounds surprisingly amazing! It is wired at 8 ohms and I will load it up with G12T-75s or a vet 30 and et65, depending on what you would prefer. I will also sell it unloaded as well. Used it with my marshall for a while and it sounded awesome, lots of bass which you wouldnt normally expect from a 212 open back. For this one, I will do 350 shipped loaded, or 250 shipped unloaded.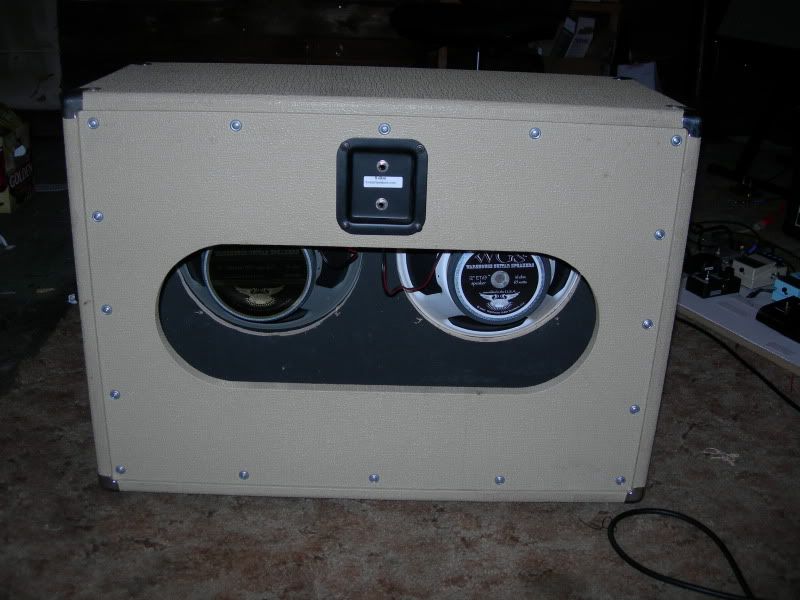 Up next is a roland microcube. Pretty self explanatory, come with original box and power adapter. Perfect practice amp with a lot of usable sounds. Ill take 75 shipped for this, it is in new condition
Finally, I have a fender princeton reverb reissue. The only way I am getting rid of this, is in a trade for a rocker 30. Otherwise, it is not for sale only trade bait. Here is a pic
I also have a custom bass I would sell, if youre interested let me know and Ill shoot you some pics. My email is
kevinshahrpass@gmail.com
, I have tons of good feedback on UG and on ebay, and have done numerous trades and deals on here. Any questions, pm me or post up! thanks guys :cop:

Join date: Nov 2007
721

IQ
If you still have the avatar I would trade you my ovation acoustic for it.