Randall RM100
I've got a Randall RM100 sitting around that I'm looking to get rid of. I got this used from a guy on the Randall forums. Sounds great and everything but I got a Laney that I'm smitten with and I'm gasing now. I will ship but if you're in the north Texas/southern Oklahoma area I'd be open to meeting anyone. I'd be open to trades but what I'm really looking for is an SG or some recording gear. I'm open to anything though so feel free to make offers.
Almost forgot the modules are a moded Clean(not as muddy and sounds better in general), XTC, and Ultra.
These are the only pics I have until Sunday but if anyone is interested I can get something better then.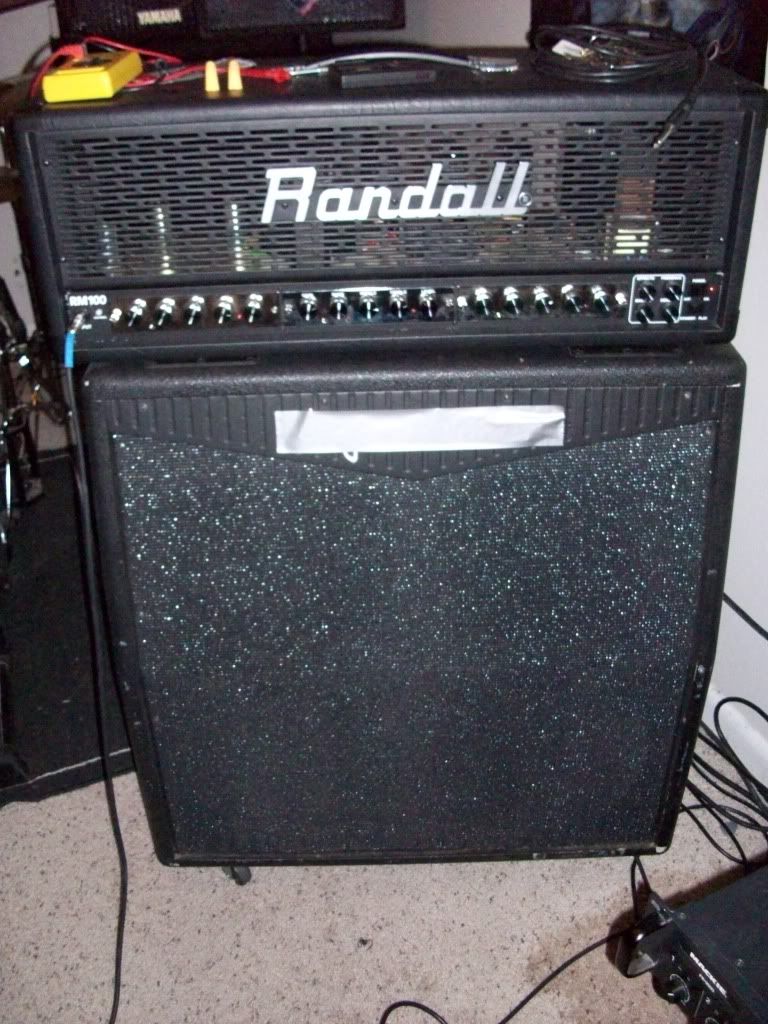 Yes and an 18 or 20 foot midi cable to connect it.
Hello, I have an european Handmade lespaul worth over 900 USD, but I live in Spain...
This thing is roughly 70 pounds and I think shipping would make it not worth the trouble. Thanks for the offer though.
an your ibanez VBlade? im GASING for that guitar...
Hey, I got a buddy who is looking for a Randall head. We're from New Mexico, so that wouldn't be a problem to ship would it?

Also, how much are you asking?
Adrian: If we can work out the shipping I'm wiling to do whatever.

anibawl: I'm willing to ship anywhere in the US. I'm hoping to get about $1000 plus shipping. Just switched the tubes about two weeks before I got my Laney so they've only got about 20 hours or so on them.

Join date: Jul 2007
20

IQ