New Guitar Day!
I'm pretty happy today, I just got my new guitar.
Takamine GS430S $299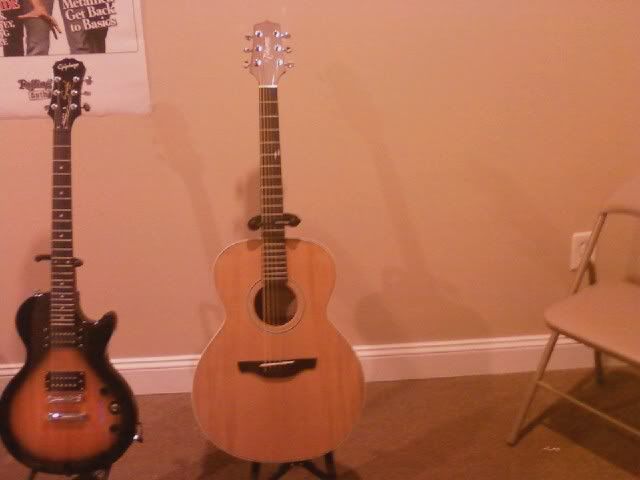 For the price, this guitar is wonderful. It has a crisp tone and it feels great

Last edited by salrap10 at Nov 1, 2009,

Join date: Dec 2007
20

IQ
looks sweet happy New Guitar Day!


Join date: Aug 2007
40

IQ

Join date: Jul 2009
110

IQ
looks awesome. takamine's a pretty good brand HNGD
congrats

Looks awesome. Happy new guitar day. Next to the Epi LP, it looks like a jumbo. Am I right?
HNGD! Thats a great sounding guitar for the price. They feel nice too, and trust me when I say the thing is durable. Taks can put up with inhuman amounts of acoustic abuse from my experience.
Enjoy her!