Favorite artist/art? (NOT MUSIC)
I used the searchbar, and didnt feel like bumping a 2 year old thread, as peoples tastes change.
Discuss art, art related topics, etc

I myself am a fan of pen and ink drawings, macabre, and surreal art. My favorite artist would have to be Nick Blinko, but my favorite painting would be Picasso's "the old guitarist"
the old guitarist-
Nick Blinko artwork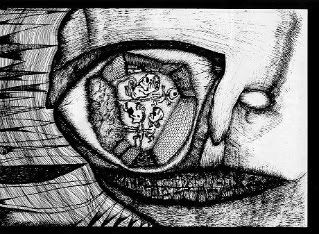 So, talk about anything art related. Painting, cartooning, whatever

If you have your own art feel free to post
Last edited by DempseyPunk at Nov 1, 2009,