FS(US): Wah, Talkbox, speakers, Marshall cover
Still trying to clear out some things from the jam room. Here's the low down:
-Rocktron Banshee 2 Talkbox: Used very little. Velcro on bottom. I cut 6" of the tubing where my mouth was and then sterilized the rest of the tubing (still lotsa length left), but you can buy replacement tubing for cheap if you still don't want to use this one.
$150 shipped & paypal'd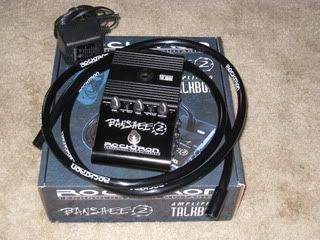 -Mxr CAE Wah: great condition. Comes with box and papers.
$120 shipped & pp'd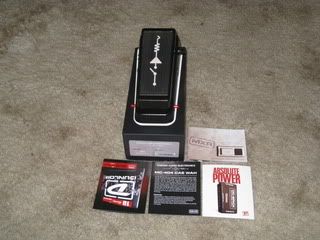 -Marshall amp head cover: from my marshall jcm800 2203kk head. dimensions of cover are 29" x 8.5" x 11".
$20 shipped and pp'd
-(4) Jensen p10r 10" 8 ohm speakers. Brand new. pulled from a Super Reverb the day I bought it.
$55 shipped and pp'd per speaker
If you have any questions feel free ask. cheers
anything in my sig interest you for the wah? i also have a Dimebag wah i would trade
mxr wah is gone


Price lowered on talkbox. $140 shipped and paypal'd or trade for a nice set of tele pickups
up

Talkbox $140 shipped/pp'd
Marshall cover $20 shippd/pp'd
4 jensen p10r $200 shipped/pp'd
one jensen gone, three to go...
forgot to mention. Will trade speakers or talkbox for multi-effects pedal. cheers
speakers are gone.


Rocktron Banshee talkbox 2- $140 shipped and pp'd
Marshall head vinyl cover- $20 shipped and pp'd
Alright, I'm tired of of this thing staring at me. last lowering of the price:
Banshee talkbox 2: $120 shipped and paypal'd
someone buy this damn thing


Join date: Jan 2005
355

IQ
What kind of things would you be looking to trade for the Talkbox?

PM me.