Stupid Advertisements

Join date: Oct 2008
10

IQ
At first glance, it is very hard to tell what this ad at the top of the page is for. However, look up in the top left corner. Yup, its an ad for that retarded game Evony. Could they be any more stupid with their ad campaigns? i think they expect you to think the ad is for some weird porn game, and then you will click on it and some how be sucked into it?

well, post stories of internet or IRL ads that piss you off. screenshots/pics earn you extra points.
Niiiiiiiiice

Also, Adblock.

Join date: Apr 2008
60

IQ
I play that game evony day.
No-Script....


Now the GTA add/Background thats another story.
Join date: Jan 2009
184

IQ
That ninja one was annoying as hell, cos it kept looping obnoxious noises, but i downloaded adblock and all is well

Join date: Dec 2007
113

IQ
Niiiiiiiiice

Also, Adblock.
Plus.
as in Adblock Plus
I like the ones that come up for Spanish long distance phone companies.
Ad-block Plus And No Script and you're ****ing set.....

and yeah Ofc FF!

Join date: Jan 2009
10

IQ

Join date: Oct 2008
10

IQ
I play that game evony day.


Join date: May 2007
20

IQ
Over the last few weeks when they had ads for some Barbie movie here on UG.
I mean, WTF does that have to do with anything? And the fact that it popped out and stopped you from scrolling down until you X'd it off didn't help either.

Ridiculous.

Join date: Oct 2008
181

IQ
i keep seeing those nasty teeth whitening ads on UG and on other sites and the pictures are discusting and have almost nothing to do with whiteining

Join date: Dec 2007
69

IQ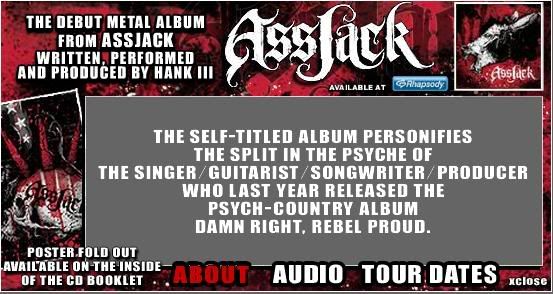 Was an ad on Last.fm for a while.
Speaking of ads, has anyone else noticed all of the Wolfmother ads lately? I mean, I like Wolfmother and all, but it seems every page BOOM "BUY COSMIC EGG!"
EDIT: Oh, and those stupid "Refinance your home!" ads that have a person jogging.
What in the name of my aunt's shitting dog does a back shot of a woman jogging have to do with refinancing my home?
Last edited by crazy8rgood at Nov 2, 2009,