Need help pricing a few things
Hi guys!
Well this is the situation: I know three people (not so well) and 2 of them have a guitar for sale and the other one is selling me one of his pedals.
But i dont know if they are giving me a true bargain or if they are ripping me off.
So thats why im asking for your guidance.
Would be great if you could reply asap.
Well these are the guitars: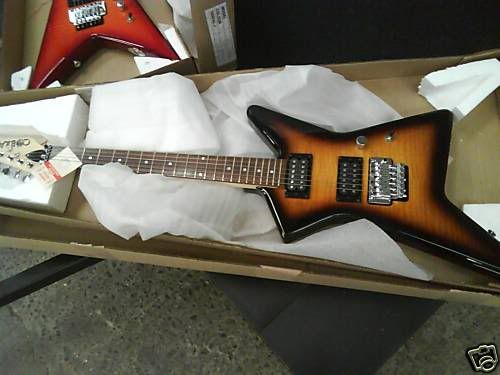 And the other guys is giving me a choice between his boss gt-6 and boss gt-8: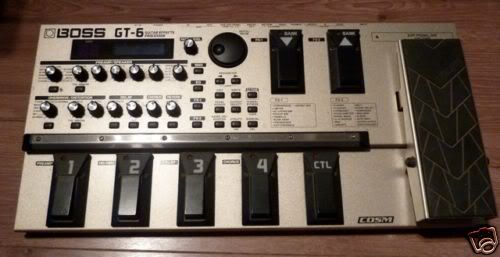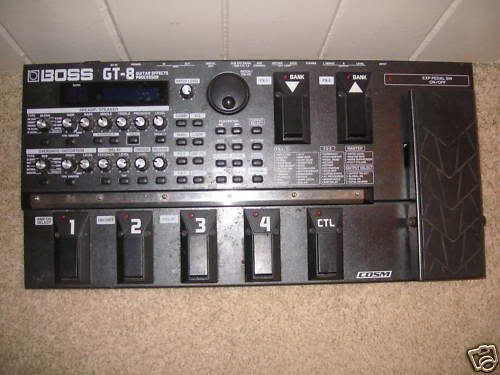 Thanks in advance

Join date: Dec 2005
80

IQ
They're worth however much you're willing to pay for. And you may want to post up some more details about the guitar rather then just a pic that displays sweet **** all, not all of UG are mind readers.
well it's not what i'm willing to pay for it, because they have a fixed price for it and i just want to know if these are reasonable prices or if they are just trying to ripp me off.

I have no specs about the first guitar, only that it has vibrato.

But the dude gave me a site for the other guitar, these are the specs for the black one:

-Pickups: 2 x Humbucker w/ gold-plated nickel cover
-Controls: 2 x Volume + 2 x Tone
-Pickup Selector Switch: 3-way
-Arch Top w/ B&W binding
-Body: Solid Alder
-Neck: Hard Maple set neck, 628 mm, (24.75 in.)
-Fingerboard: Rosewood, 22 frets
-Colour: Black.

And i dont know much about the boss pedals, but a friend of mine has one and recommends it and i'm just wondering their retail/custom prices.

Join date: Dec 2005
80

IQ
First guitar is worth **** knows, give it's a random no name brand probably no more then $150 for me.
Second guitar maybe $300 max otherwise you could play it safe and get an agile which are regarded quite well on the boards.
GT8 vs. GT6 well obviously the GT8 was the successor of the GT6 and the GT8 goes between 300-450 on ebay pending on condition and crap like that, with the GT6 going $200 to 300 from the looks of it.
Would you recommened the GT8 or GT6? Have you ever played one yourself or isnt it that good nor special? Are the GT8 and GT6 good in general (compared to others)?

And you were actually pretty close to the price asked by the sellers:
The first one is €100, but said an original price of €300.
The second one is €150 and an original price of €250

But the real deal seams to be the pedals, because he's asking:
€75 for the GT6
€100 for the GT8

Join date: Nov 2009
10

IQ
simple.

Do a 'completed items' search on ebay. This will tell you exactly what real people have actually paid for similar items.

Then you'll know if you're being offered a bargain or not