FS: Handmade Razorback V
Selling the Razorback V i made a while back that I just don't have the time/money to finish. It's setup for a FR and 2 humbuckers, made of mahogany, maple, birch and black walnut. Has a few flaws(finish, sand marks, ect) but anyone can fix those easily with some sandpaper.
Really sad to let it go, but I simply need cash and probably won't ever get a chance to work on it, so I might as well make a few bucks off it.
Selling for $70+ shipping, not looking for anything to trade and if you live near enough you can pick it up. It's the body only, but I can include the hardware shown if you want (sans the neck).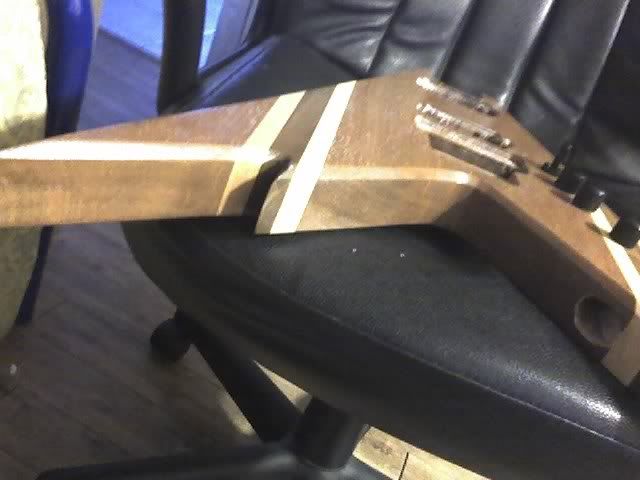 Join date: May 2008
250

IQ
Wow nice work, If I had the cash and the spare time to complete it I'd take, well free bump!

Join date: Feb 2005
240

IQ
Why not with the neck? Id be interested, but Id need a neck as well.
I can throw in the neck for $95 if you want. That's 95 for the guitar+neck, something you'd buy a cheap squire for.
$95 for guitar and neck or $70 for guitar and $30 for neck alone.
missing out on a good deal!