FS: Ibanez RG 770dx Re-issue - $900 - US only
Hey all, I recetly decided I needed to get rid of some gear, so I'm selling My Ibanez RG 770dx re-issue.
I would include the Hardshell case as well.
Not too interested in trades unless it's actually fair... no squires or 15 watt MG's please

Asking $900 bucks. not too bad considering this is in mint condition and these go for about 1200 bucks new.
It's
Ruby Red
here's a pic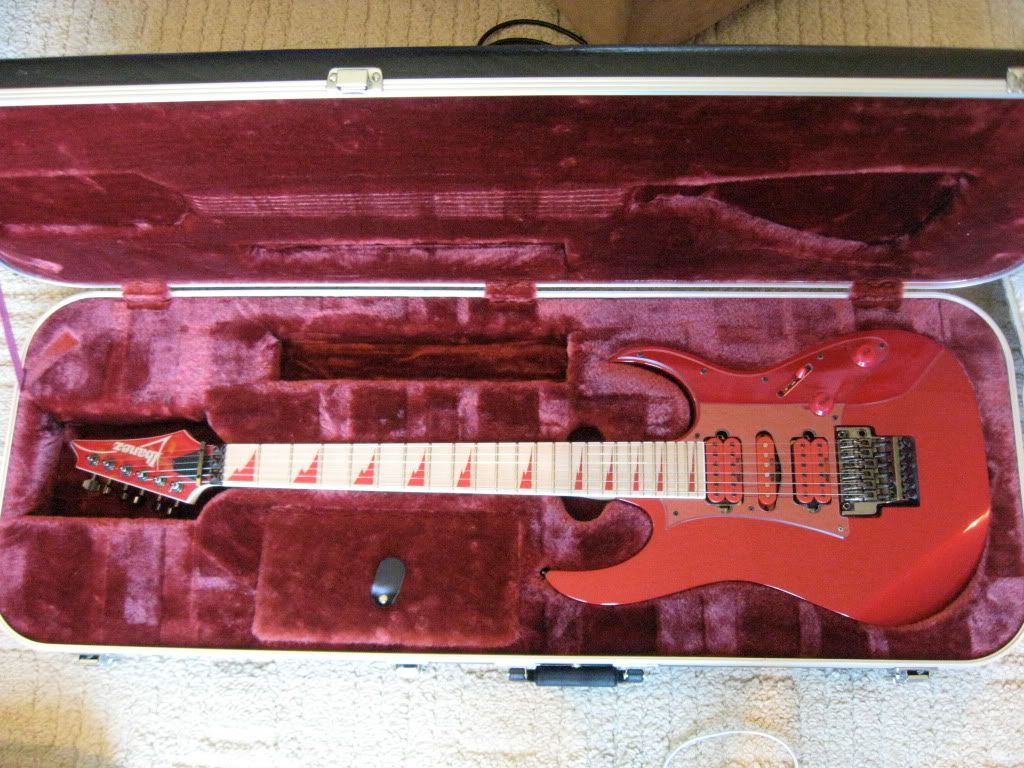 PM me or hit me up at
tay1392@hotmail.com
Bump, this is a shred machine people. only 500 in each color made too

Join date: Feb 2008
80

IQ
trade for a marshall jcm600 plus a few hundred bones?
ehh... I'm gonna pass on that offer Jacob but thanks.

-Guitar still availible
Interested in a Classic Player 60's Stratocaster? Its pretty much brand new. Comes w/ a case.

Join date: Aug 2009
40

IQ
interested in a '69 Reissue (Semi-hollow) Tele? i have all the original factory tags and everything, it's basically a well maintained new axe.
@ BigAug- thanks for the offer but I'm not interested in bluesey guitars..

@ stratcat - Again thanks, but I'm more of a metal guy

@ Hynzy - Possibly, sometimes shipping is ridiculous (over hundreds). if you are seriously wanting to buy It I can check how much shipping would be for you specifically. just let me know

Join date: May 2007
20

IQ
quick question, why are you selling this beauty?
Blazin- I am Selling it because I need money for college

Bump, Guitar still availible!
Bump- come on guys, need to sell this beauty