Courage Wolf, Where Art Thou?
I was talking to my mate about The Pit the other day. He used to spend a lot of time in here where as I sorta lurk GG&A and GB&C. At least, I use to a couple years ago. Anyway, he said something about how the Pit used to be better with Courage Wolf around. So, post the best Courage Wolf pictures you can find.

Join date: Jan 2008
10

IQ

Join date: Jun 2006
31

IQ
We always start off relcutant, and then get into it later on. I'll help out with one of my own.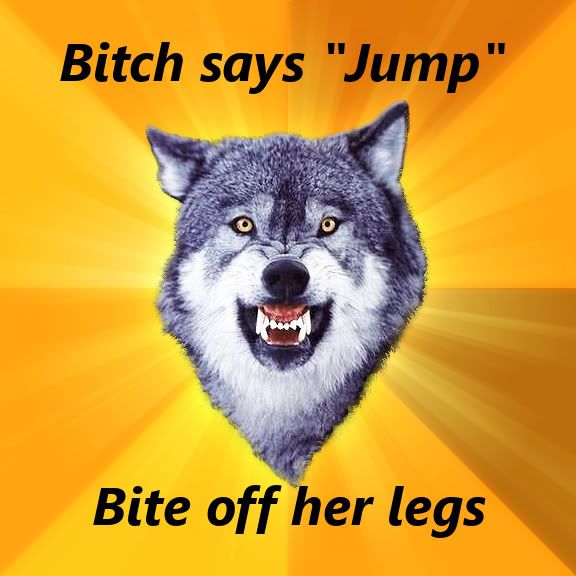 /b/ is over there --------->


In a far distant land where they like this sort of thing a lot more.

Join date: Nov 2007
40

IQ
Way to go TS. Expect to see these more often on forums causing more pointless posts which are neither helpful nor useful in any other way.