NGD! (ITT: Sunburst Sexiness)
Join date: Jan 2005
616

IQ
1999 MIA Fender Standard Stratocaster #N940288
Bought on Ebay for $670.00 USD. Guy I bought it from was wonderful, and did a great job with the packaging. So, without further ado, the pics.
Hm.... What's this?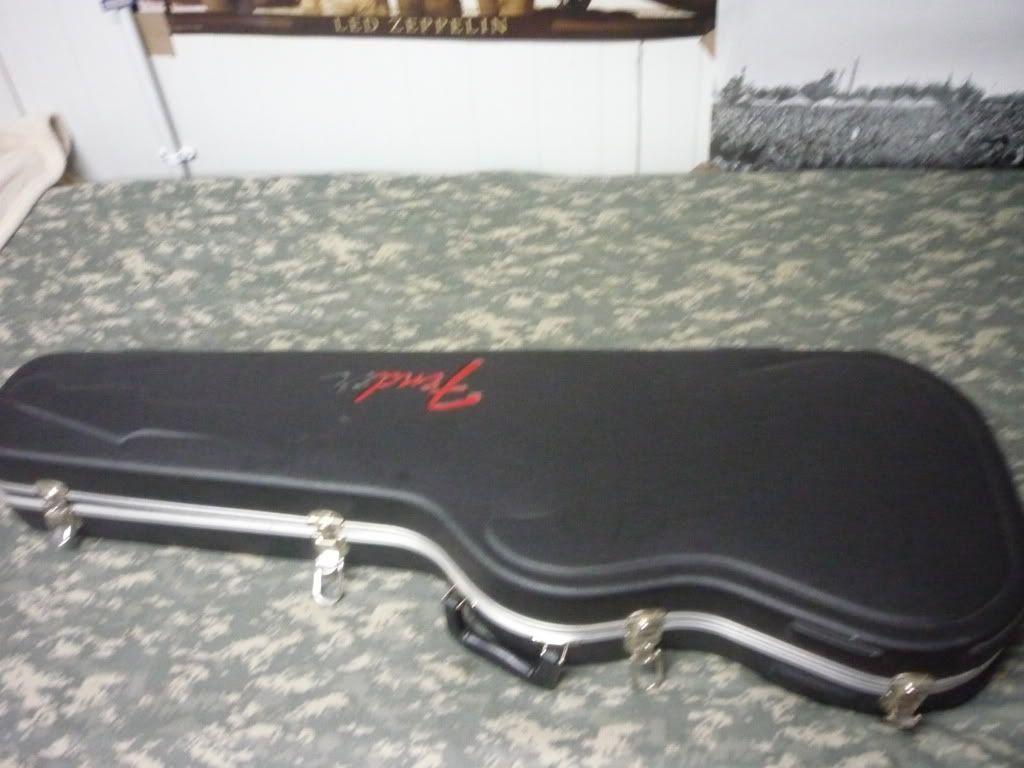 Oh my, what a beauty!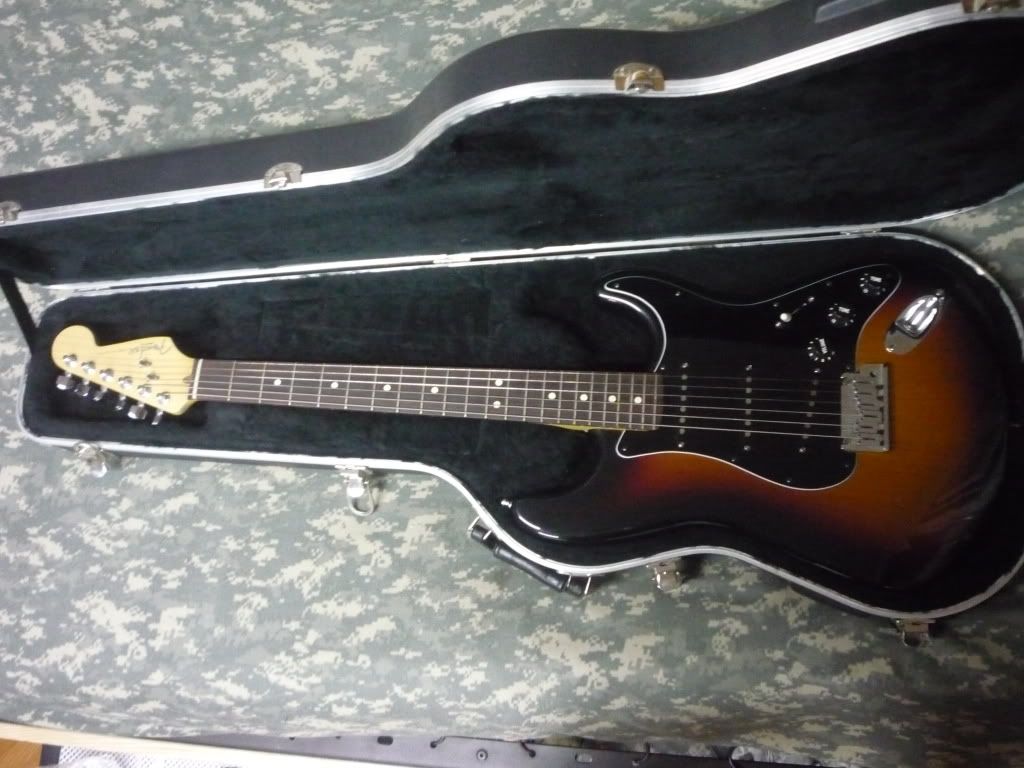 Faded Sexiness.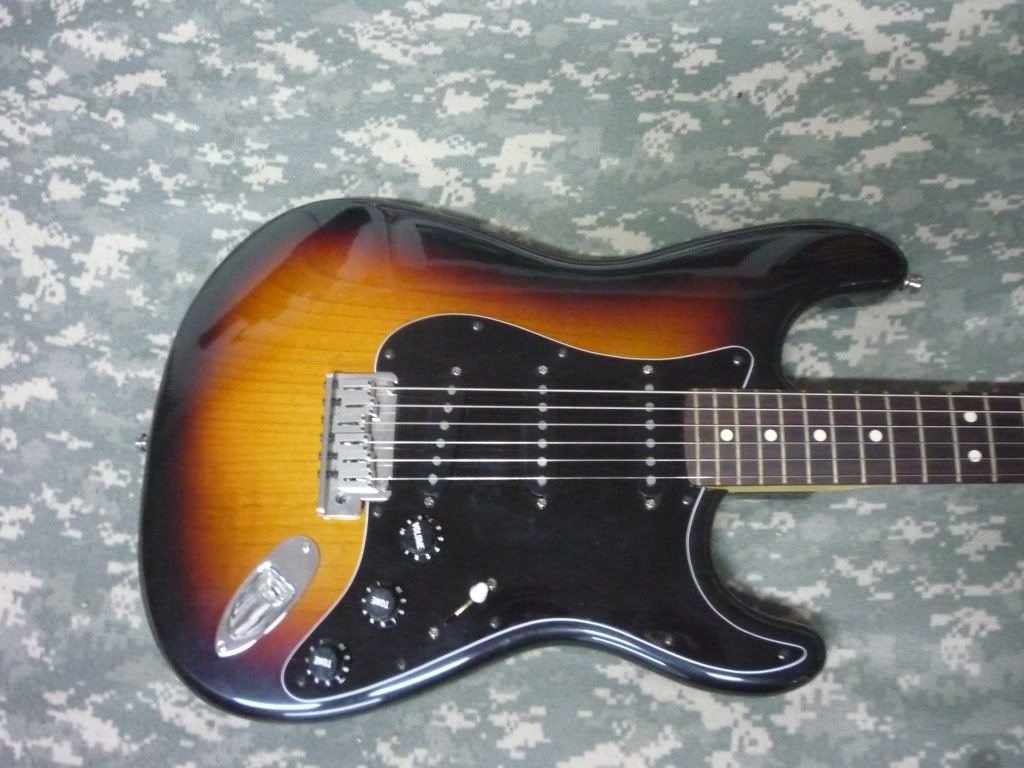 I love it...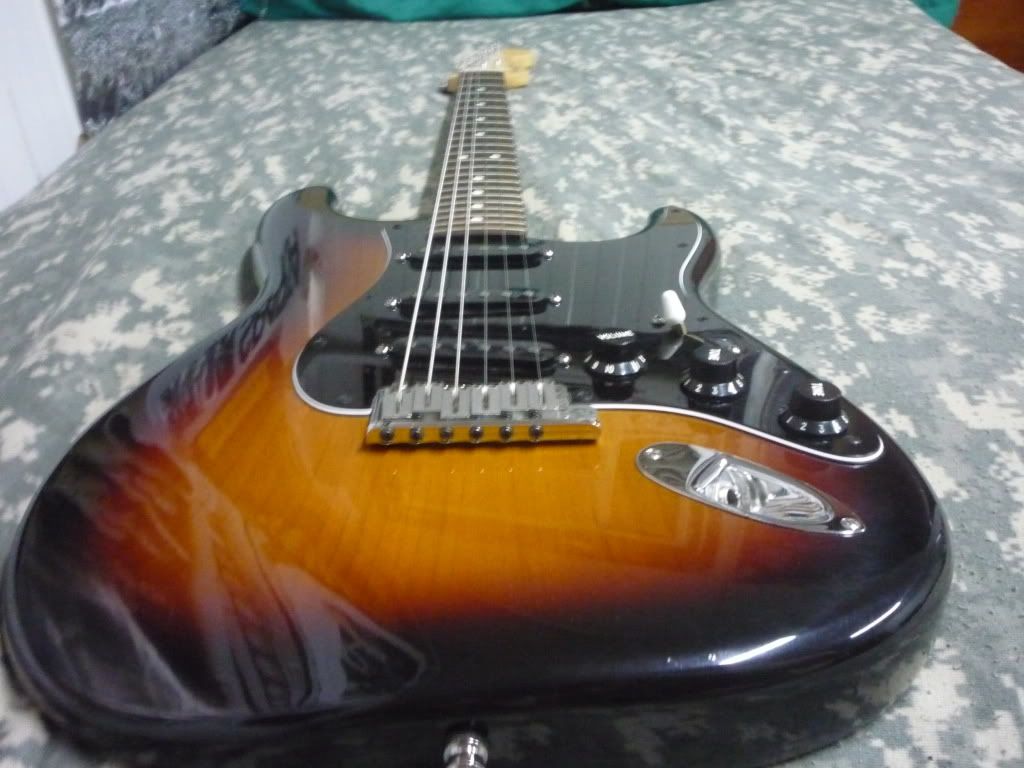 Legit Fender...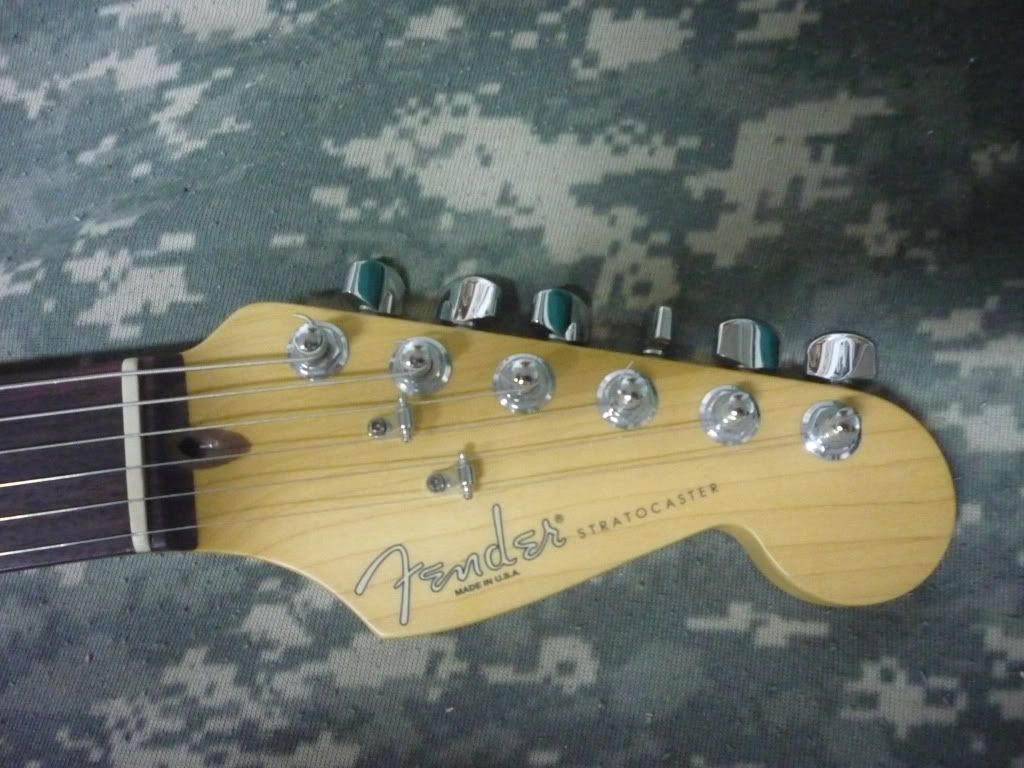 Legit MIA...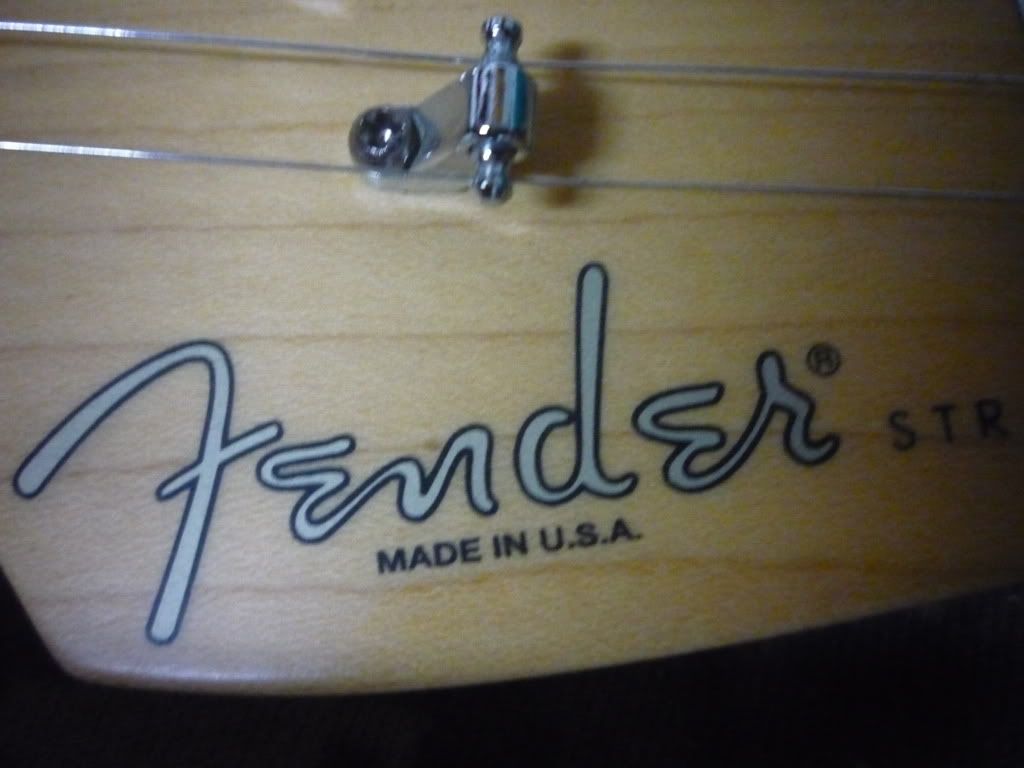 My Parker Hornet couldn't make it for this picture with the Strat and the Epi DOT Studio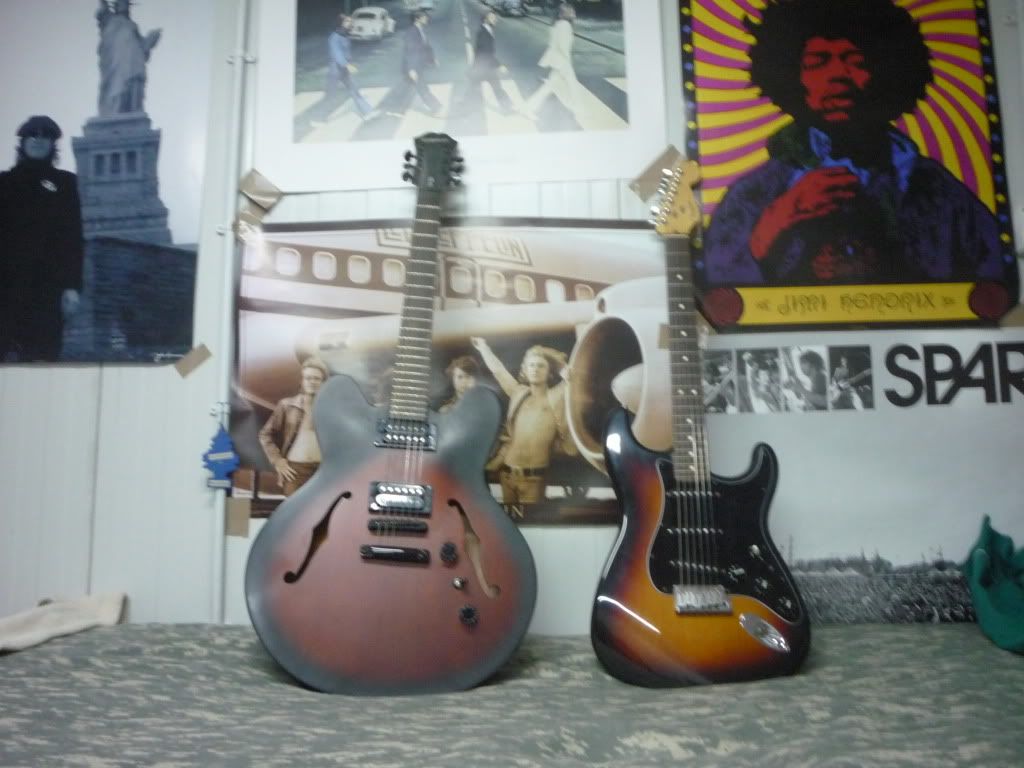 The neck is an absolute dream! Cool hardcase, too.
looks pretty nice man. how does it sound??
HNGD!

And thanks for your service.

Join date: Nov 2008
600

IQ
HNGD! Strats. Best guitars in the world. It's funny how different pre-2004 models are.

Join date: May 2009
40

IQ
Wow looks really nice. HNGD.

Join date: Jul 2009
110

IQ
sunburst is definitely the best finish for strats!! nice posters too!
and what branch are you in? im a recent EASer myself

edit: im not a complete dumbass, i just didnt notice your bedspread right away

Last edited by SYLrules88 at Nov 7, 2009,
Oooh, looks really nice. HNGD!
Join date: Jan 2005
616

IQ
Thanks everyone.

To answer the questions, it's plays WONDERFULLY! Sadly, I don't have an amp, but playing through my POD Farm and Line 6 UX2 on all the Eagles Hotel California mods it sounds amazing! You get that classic Fender pluck when you really drive it home on the bridge pickup. I can't put it down!

SYLrules88. I'm in the Army. Baghdad right now.
Join date: Dec 2007
113

IQ
Nice, the darker sunburst with the black pickguard looks especially sexy
HNGD!


Join date: Aug 2007
40

IQ
sunburst with a black pickguard

my favorite! actually any burst with a black pickguard... but you know lol very nice! just needs a black toggle cap

Join date: Nov 2003
90

IQ
Awesomeness! Congrats on your new addition!