Npd!
Traded my HBE Big D for a Line 6 FM4.
So far it sounds great, havent done much tweaking though. Will eventually buy an expression pedal if i decide to keep it.
Will get a clip up over the next day or two.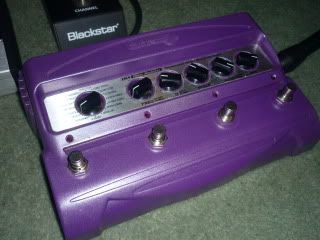 HNPD

HNPD!


nice LP
I like your rig!!

Happy NPD!
Thanks guys, i think ill put a clip up tonight