Right hand technique...again.

Join date: Jul 2009
130

IQ
I'm really having a hard time with my right hand technique whilst picking with fingers.
Okay, well, here are my questions.
1) WHERE THE HELL DO I PUT MY THUMB!?! Some video lessons tell me to put it ON the pickup, some tell me to rest it on top of it (the "cliff" of the pick up), and some tell me to put it straight on the pick up (the thumb isn't sideways).
2)Can anyone please post a picture of the correct right hand thumb technique?
3) Do I keep it on the pick up (or wherever it goes), when I'm playing on ANY string, or do I have to put it on strings when I play the thinner strings?
I know i'm annoying with all these questions, but thanks for helping me anyways, you guys are awesome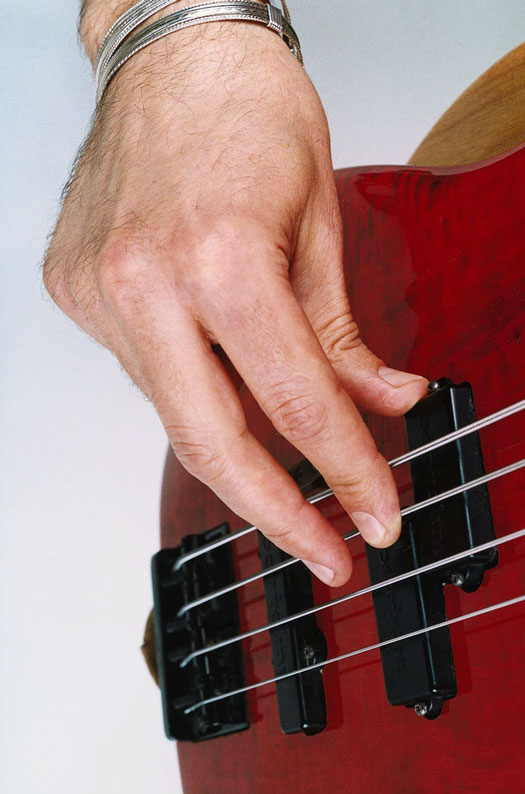 that might help.
personally, i put my thumb on the pickup if i'm playing the E string, on the E string if i'm playing the A string and on the A string if i'm playing the D or G string

Join date: Jul 2009
130

IQ
Well, does the side of the thumb lie on the bass's body? and does your arm rest on the side of the bass?

And alsosomeone told me that it's not wise to rest your thumb where the guy in the pic is resting his thumb...
Just do whatever the heck feels comfortable to you

in the end it all goes down to where you feel comfortable and what works for you.
for me, the side of my thumb does not rest on the body but my wrist does.