FS: Epiphone Goth Flying v
I would like to sell my Epiphone to someone who lives in the Hudson valley n.y. area
The guitar was purchased at alto almost a year ago for 350 dollars I played for maybe a week and was unsatisfied with the neck because it wasn't as comfortable as my Jackson but never brought it back feeling that I would pick it up again but never did.
I am asking 300 dollars for the guitar.
Email
232.nick@gmail.com
for more information
Pic's: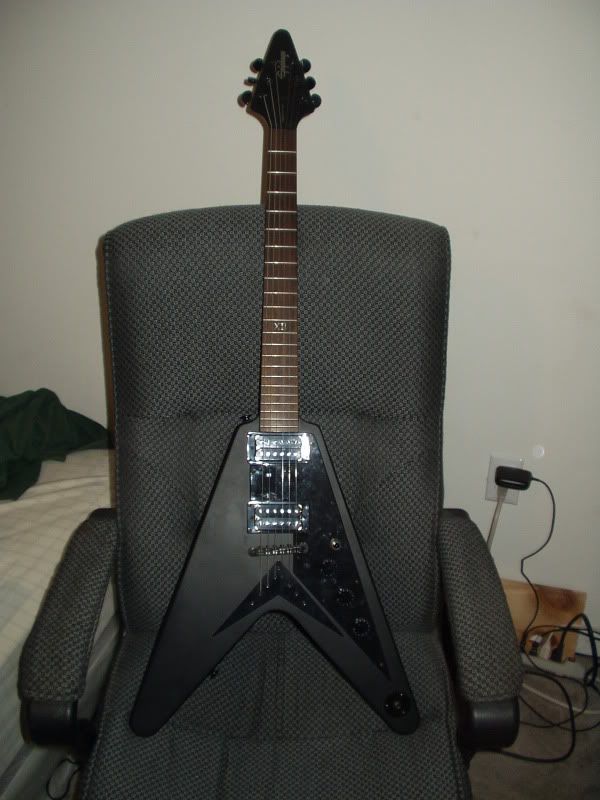 Thanks for looking.