does epiphone make a guitar based on the es-355 or es-339?
hey guys
was wondering if they did, and yes there is a difference between these models and the es-335, the size of the body. the epiphone dot is a replica of the es-335, that is the bigger body model. es-355s and es-339s have a smaller body though they are both very similar.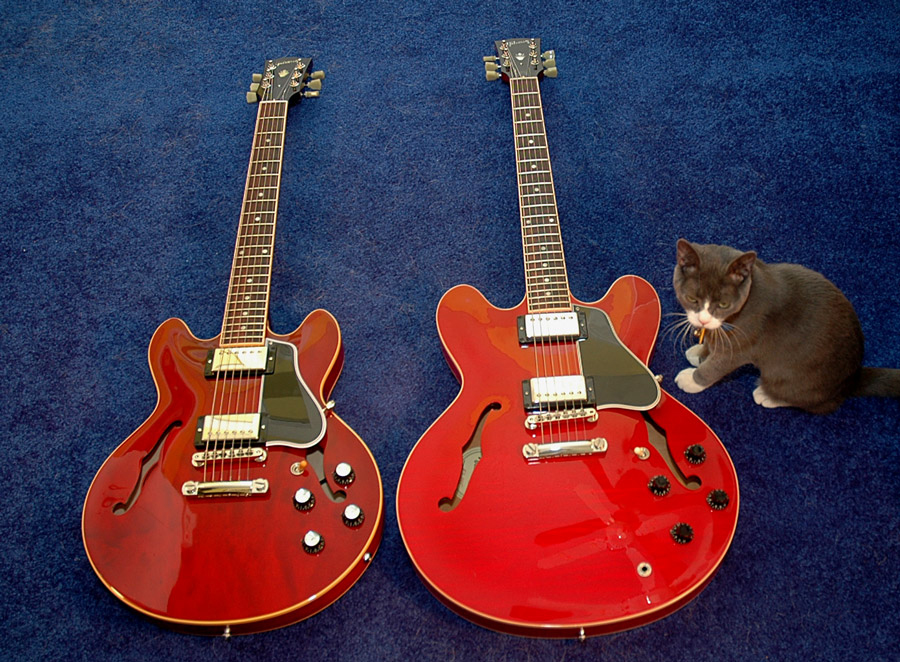 heres a pic for the size comparison
thanks a lot
Last edited by jimzer at Nov 27, 2009,
pretty sure epihphone make the 'dot' version of the es 355

Lower End Epiphone Dot
nah man, the es-335 and the es-355 are 2 completely different guitars. the dot is modelled on the es-335

Join date: Jun 2008
180

IQ
Why is there an angry cat sitting next to the ES's?
I know Agiles makes one the AL-1000 but I haven't tried it.