advice on a pedalboard please

Join date: Jul 2008
110

IQ
hi ive been offered this pedalboard for £100 but i dont know anything about it other then aparently the dan o wah and possibly another pedal isnt working not sure which one though i havnt tested it, anyway i was wondering is it worth paying £100 for? and is it any good?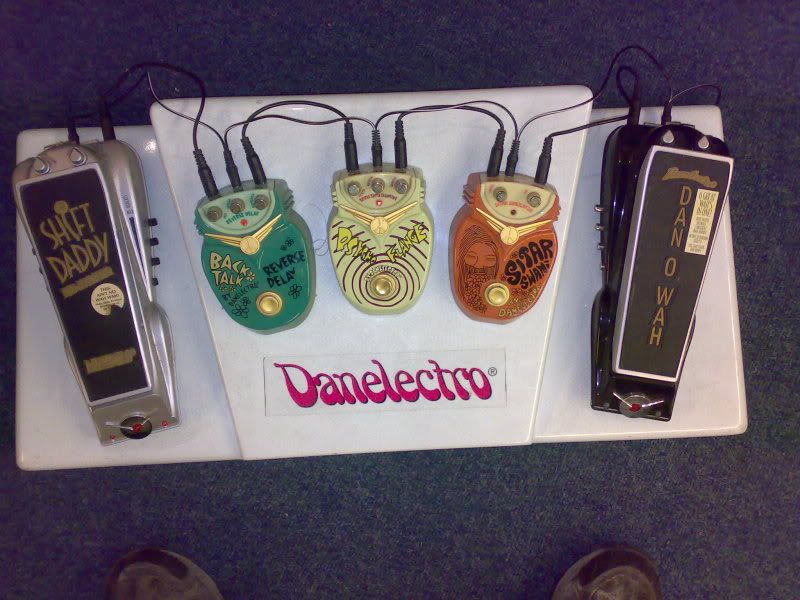 Last edited by gangsta_rick at Nov 27, 2009,
Not worth it, especially if one is broken. Except the delay and wah, they're not really the kind of pedals you'll use very often - and they're low quality ones at that.
Looks like a store display? I agree that they are not your "standard" pedals, unless your looking for weird and different sounds.

Join date: Jul 2008
110

IQ
yeah ive decided against it, id never really use any of them but the delay because ive got my eyes on a vox reissue wah for that jimmy page style tone, i dont even know what a flanger sounds like haha, i think it was a store display seems like a phychedelic style board